Last Minute Holiday Gift Giving Suggestions—But Hurry!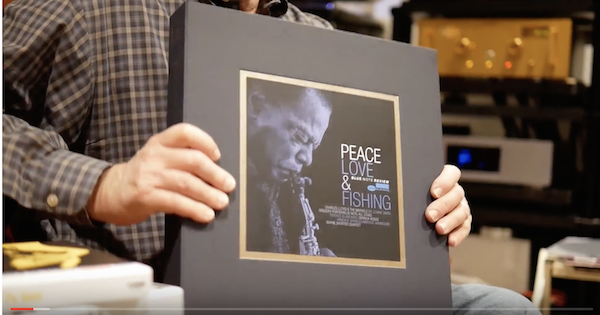 Here are some gift-giving ideas for this holiday season that come late, but not
too
late! Among the suggestions are books, record cleaning accessories,records and vinyl boxed sets. The embedded video has more suggestions.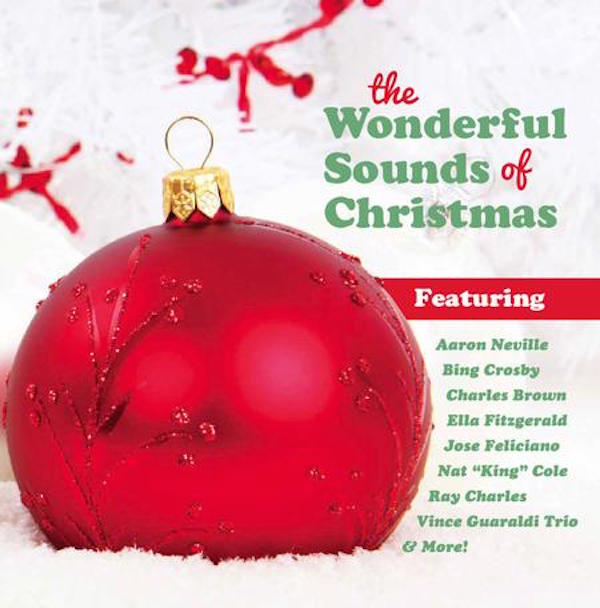 The Wonderful Sounds of Christmas
Analogue Productions' double LP The Wonderful Sounds of Christmas features faves like Ella Fitzgerald, Aaron Neville, Bing Crosby, Ray Charles, Brenda Lee and many others. A fun cool Christmas record worth trotting out annually—I speak from experience.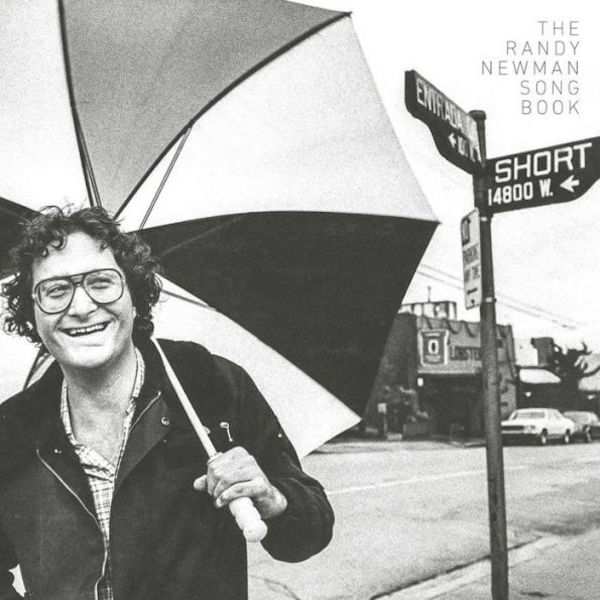 The Randy Newman Songbook
Not a collection of previously released Newman recordings but newly recorded performances of just Newman backing himself on piano. The spare readings often better the original performances. The recording is high resolution digital mastered by Bob Ludwig with lacquers cut by Chris Bellman at Bernie Grundman. The four record set originally included a few tunes not on the CD set but I seem to recall reading that those tracks have now appeared somewhere. Regardless, Newman performing live in your room is attainable with a big system that can do a grand piano and of course some imagination. Once you start, you'll want to go through all 8 sides in one long concert. The full sized booklet is minimal: a few well-considered essays and then the lyrics. Newman is sadly absent but what's on the records more than compensates.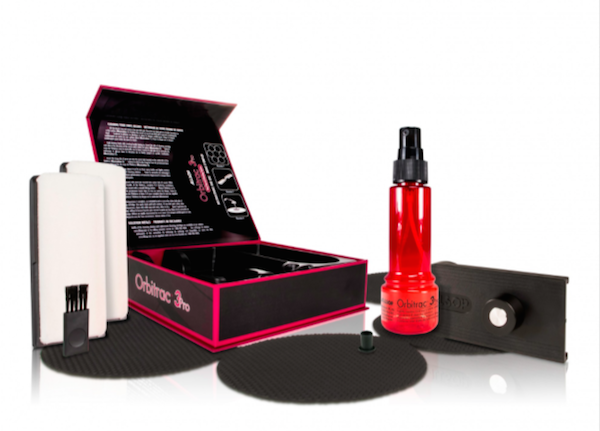 Allsop's Orbitrac3—The Orbitrac is Back!
The third generation Orbitrac is identical to the second generation Orbitrac and that's fine. It can be used as a "damp" style record cleaner but an even better use is for pre-cleaning dirty records before vacuuming or especially before cavitation cleaning. The cartridge system is more costly than the original's cloth replacement pads, but also far more convenient. $60.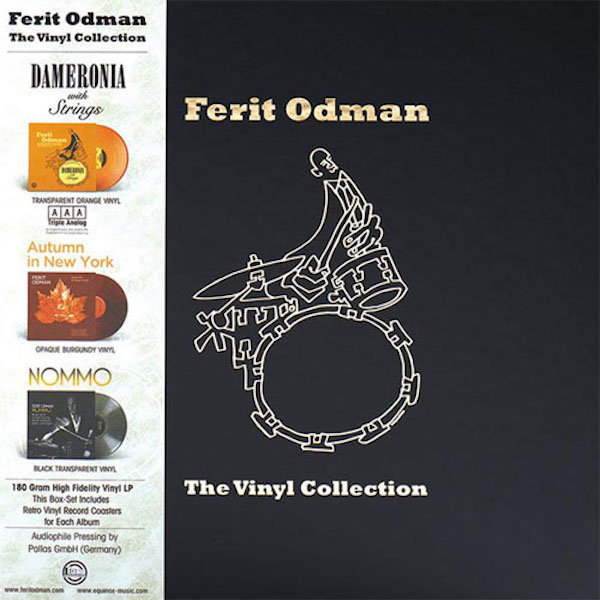 Ferit Odman The Vinyl Collection
The Turkish drummer Ferit Odman's most recent album Dameronia With Strings was an all-analogue production that paid tribute to the somewhat unheralded composer/arranger Tad Dameron. The record excelled both musically and sonically. This nicely packaged box includes the three albums Odman recorded between 2008 and 2015 including Dameronia…, the first run of which sold out. The earlier two albums, were equally well-recorded digitally in New York, mastered for vinyl by Martin Wegner at SST in Germany and pressed at Pallas on translucent colored vinyl. Instead of annotation or a booklet, Odman gives you three vinyl record-like coasters. So drink up!
Strictly for Gene Clark fans, this double 200g AAA set from John Delgatto's Sierra Records compiles Gene Clark demo and unreleased material from 1964 through 1982. The 1964 Jim Dickson produced material recorded at World Pacific Studios is monaural recorded to ½" 3 track tape. It's Clark backing himself Martin 12 string. Clark is green, sincere, and still figuring out how melodies are born. Lyrically he's building a bridge between the early '60s folk movement and nascent hippie-dom. For non-fans this will just sound amateurish and even embarrassingly sensitive, overly-sincere and corny, but for those who savor later Clark albums and his critical contributions to The Byrds this early material will be illuminating. There are a pair of heavily orchestrated (by Leon Russell) tunes recorded to 8 track by Armin Steiner remixed by Mark Linett, more World Pacific solo material from 1970 and then side 3 paydirt: a version from 1970 of "She Darked the Sun" featuring The Flying Burrito Brothers Chris Hillman, Gram Parsons, Bernie Leadon, Sneaky Pete Kleinow and Michael Clarke that's arguably better than the familiar one from The Fantastic Expedition of Dillard and Clark. Much of the rest of this side recorded July-September 1972 at Wally Heider Studio 4 in Hollywood found its way onto Roadmaster issued in The Netherlands some years later. There's more on side 4 from a 1982 session. All of this material has been sourced from analog tape and mastered from analog tape. Mr. Delgatto gives you all of the source notes down to tape brands. Cut DMM at Abbey Road. You'll hear both DMM's benefits and detrimental effects. Excellent booklet annotation, too. A must for Gene Clark fans.
Nina Simone The Philips Years
Nina Simone's entry into The Rock and Roll Hall of Fame turned some heads, but not those of hardcore fans who see her as an uncategorizable musical force who influenced jazz, rock, rap and even classical musicians (she was herself a classically trained pianist). Ms. Simone recorded first for Bethlemen and then for Colpix, RCA and Philips. How she ended up on the Netherlands-based label is well-told in the highly recommended Liz Garbus documentary "What Happened Miss Simone?" streaming on Netflix and most highly recommended. This 7 LP box set collects all of Simone's Philips releases minus the superfluous The Best of Nina Simone. The tapes were digitized 96/24 at Abbey Road. Philips set very low bars for sonics and pressing quality on the originals. The equalization and pressing quality on this box set produces arguably better than original results but considering the high prices originals now fetch, this box is a bargain and highly recommended. There's no annotation of any kind which is a shame but the price is more than reasonable for what Universal/Verve gives you.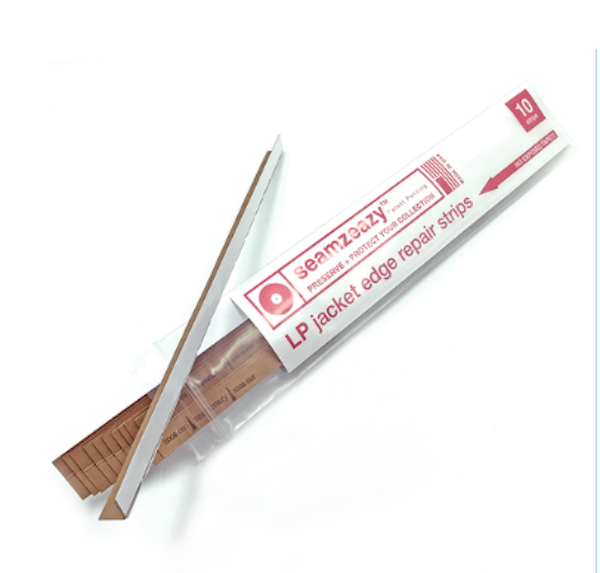 Seamzeazy Record Jacket Repair Strips
You can watch this ingenious record jacket repair system being used to inventor John Blostrom in AnalogPlanet's New York Audio Show coverage. These sturdy adhesive backed strips repair split-seamed record jackets. You can order them on the seamzeazy website.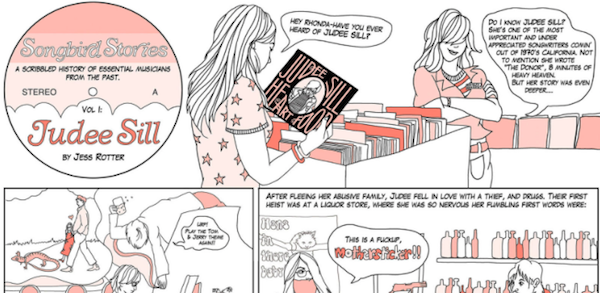 Judee Sill Story Illustrated by Jess Rotter
This charming illustrated Judee Sill story comic book-like panel fits into an LP jacket and is the perfect accompaniment to Intervention Records' recent two Judee Sill reissues. It's available on the Intervention Records website which also posted a story about its origin.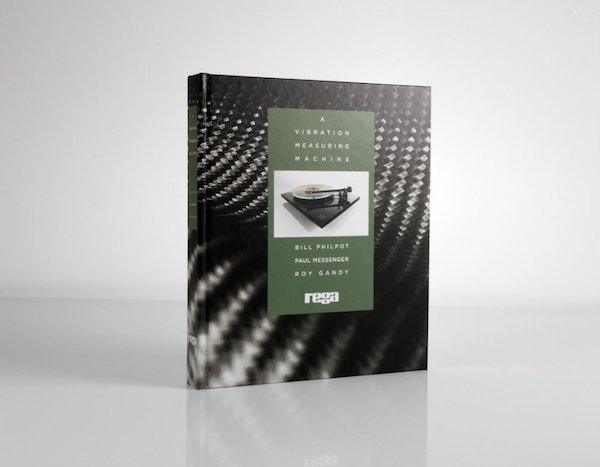 A Vibration Measuring Machine—The Rega Research Story
The Rega story is told here in a hard covered edition that covers the company history, co-founder Roy Gandy's life story and especially the company's resolute design beliefs that all respect but some, based up experience, find confounding and doctrinaire. But there's no doubting the high performance of the company's "vibration measuring machines", which is how Rega defines a turntable's job. Written in three parts by three authors (Bill Philpot, veteran audio journalist Paul Messenger and Roy Gandy) the book is not for casual observers but for Rega fans—and they know who they are—this fascinating and informative book is a "must have". The book also explains and defends all of Rega's strong beliefs about VTA/SRA, platter materials and other contentious issues.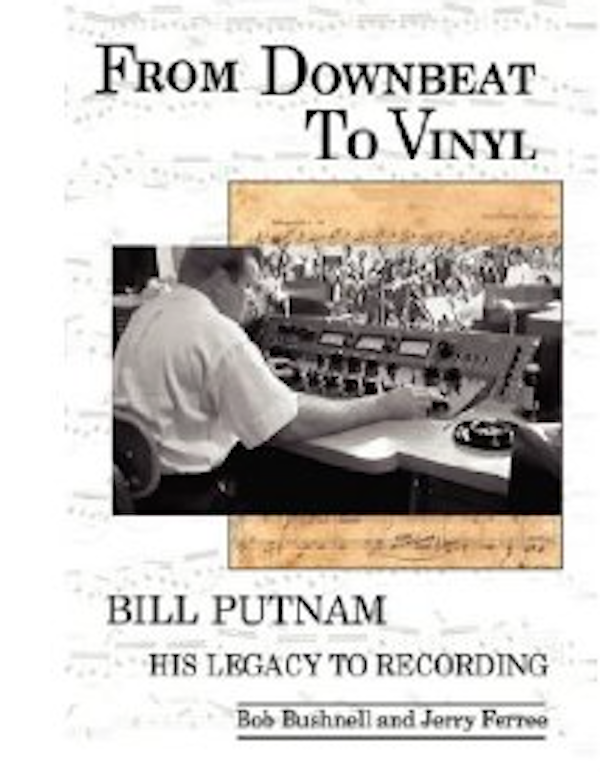 From Downbeat to Vinyl Bill Putnam His Legacy To Recording
This "love-letter" to engineering legend Bill Putnam is more of a transcribed verbal history than a written book but that's okay. These two guys— Bob Bushnell and Jerry Ferree were there and so give readers an eye witness account of United Recording in Hollywood, the studio Bill Putnam built that's now called East-West. Bill Putnam's contributions to the recorded arts would take more space than we have here to elucidate. The book starts in Chicago, 1954 and moves through anecdotes—often wildly disjointed and without context—that end in Hollywood where Putnam moved after selling Universal Recording in Chicago. If the Rega book is not for "casual observers", this one is seriously only for core recording history aficionados. It's disjointed and seriously without purpose or a core thesis other than that Bill Putnam was a genius whose contributions to the recorded arts should not go unnoticed. Not exactly a great read, but a fascinating one for sure!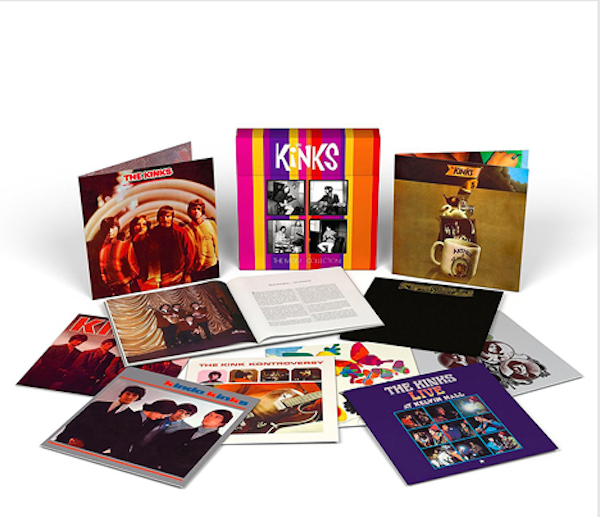 The Kinks The Mono Collection The 8 Pye era Kinks albums (minus Lola vs. Powerman and the Money Go Round Part 1 probably because it was never mixed to mono) plus the double LP "Greatest Hits" compilation in a well-presented box set all mastered by Kevin Gray and well-pressed at what looks like GZ Media on 180 gram vinyl. Gray cut the 8 albums directly from the original analog master tapes and used those tapes to compile a high-resolution cutting master to produce the double LP compilation. Original mono Pye albums go for big dollars now, which makes this essential collection a giant bargain for Kinks fans. Highly recommended for music and raw sound plus great hard covered book with interviews and photos.
That's it! Happy Holidays to all!
<!- ------------------------------------>