The Abbey Road Half-Speed Mastered 180g 2LP Reissue of The Who's Tommy Is an Amazing Vinyl Journey, Delivering A Dramatically Improved, Rounder & More Robust Listening Experience
Consider this concept for a moment, after you catapult yourself back to 1969 — lo and behold, there's now a Top 10 hit rock opera that has just charted on both sides of the Atlantic! A mere 10 years earlier, rock & roll's top hitmakers were singing about more light-hearted subjects ranging from "Lonely Teardrops" to "16 Candles," to "Poison Ivy" and "Tallahassee Lassie." But in May 1969, The Who broke down boundaries and rules with their chance-taking double album Tommy, a far-reaching 2LP set that saw the four-piece band sing about a sensorily challenged, parentally abused teen who found himself surrounded by dark characters like an Acid Queen, a lecherous Uncle Ernie, and the purely evil Cousin Kevin. Indeed, Tommy takes the listener on an appropriately titled "Amazing Journey," with many exciting "Sparks" along the way.
Most Who fans here in the United States heard Tommy initially on vinyl via pretty decent pressings from Decca Records, and later on various digital variants from CD to a pretty great-sounding SACD. [And some admittedly good DVD-A and High Fidelity Pure Audio Blu-ray incarnations as well—MM] Still, I have long dreamt of finding an original British LP pressing of Tommy on the Track Records label myself. For those of you lucky enough to have one — no, I don't own the 2006 200g Classic Records vinyl edition that now sells for many hundreds to thousands of dollars on Discogs. Hence, this review is geared for those of you who, like me, hasn't had a chance at obtaining that sort of premium pressing.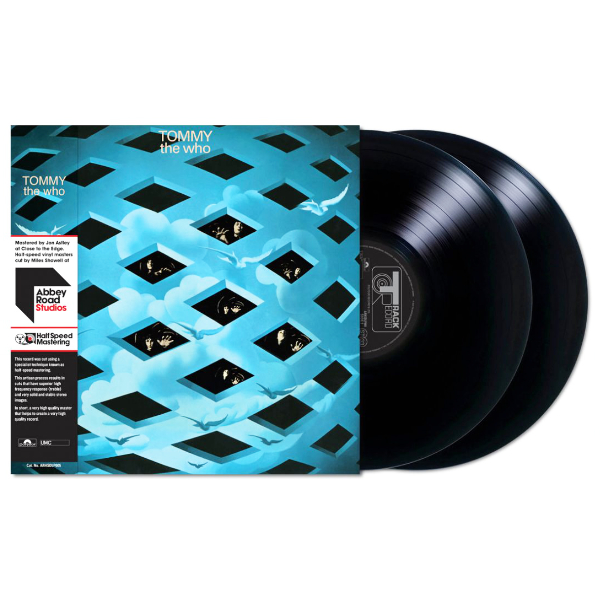 Alas, time marched on, and I passed over later red-label Polydor Records pressings of Tommy while keeping my "OG" hopes in the back of my head. Later still, I was satiated with the appearance of Tommy on the fine-sounding high-resolution DVD-A and SACD formats in both stereo and surround — both versions of which I own (but primarily for the 5.1 mixes).
Some of you are probably wondering, if I liked this album so much and wanted to get a British copy, why didn't I just order one from overseas? Well, they are traditionally quite expensive in the collector's marketplace, and, sorry to say, I am on a limited budget. (That's part of the reason I'm such a passionate crate digger, so I can stretch my funds to maximum effect!)
Copies are elusive here in the States, and seemingly even in the UK. There are two "near mint" copies listed on Discogs at the time of this posting but none in the U.S., at least as far as I can tell. That said, there is one listed on eBay going for more than $150, once you add in shipping.
So, coupled with the aforementioned hi-res editions, I was contented enough over the years with the versions of Tommy that I do have. I eventually upgraded my much-loved and played American copy of Tommy — which got me through high school and college in the late '70s and early '80s, truth be told — with a nice, near-mint copy that sounds pretty good for what it is. (Yes, I know, dear AP friends, the UK version would likely trounce it.)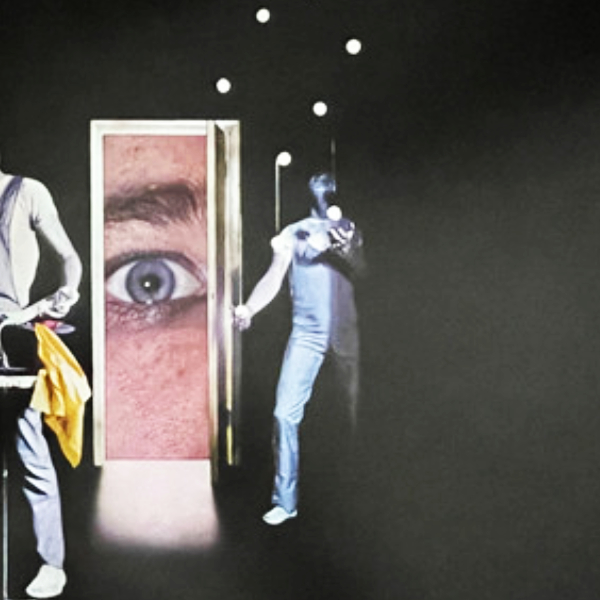 Let's fast-forward to the here and now. One of my dreams has now been pretty much fulfilled with the new Abbey Road Studios half-speed-mastered 180g 2LP edition of Tommy from Polydor/UMC. This new version was mastered by long-time Who engineer/producer Jon Astley (of Close To The Edge mastering) from the original tapes in a handle-with-care process similar to how he prepared December 1967's The Who Sell Out for the half-speed disc mastering. If you missed seeing my review of that epic album, just click here, as there is also a quote therein from Astley explaining this painstaking process. The physical half-speed disc mastering — i.e., cutting the lacquers used for pressing the album — was again handled by Abbey Road's audio-wizard-in-residence, Miles Showell.
What is immediately interesting is the new version sounds like Tommy should sound, but it feels richer, rounder, and more robust than the original U.S. pressing I have. It feels warmer and more welcoming than the stereo version on my SACD. (As noted above, I primarily keep the SACD and the DVD-A version in hand for the 5.1 surround sound mixes, which are another beast entirely.)
The new half-speed mastered Tommy sounds especially nice in the lows and mids, yet with natural highs. There is a good sense of dynamics that allows you to turn up the volume without everything falling apart, and things getting harsh. Indeed, this new Tommy felt bigger when I increased the volume on the "Sparks" section (one of my favorites on the album, along with "Underture"). Keith Moon's drums resonate massively in a quite three-dimensional sense, much more so than on the U.S. pressing. Listen for those intense tom-tom fills on "Eyesight To The Blind" — and then, when guitarist Pete Townshend is soloing, close your eyes to immerse yourself in the studio space.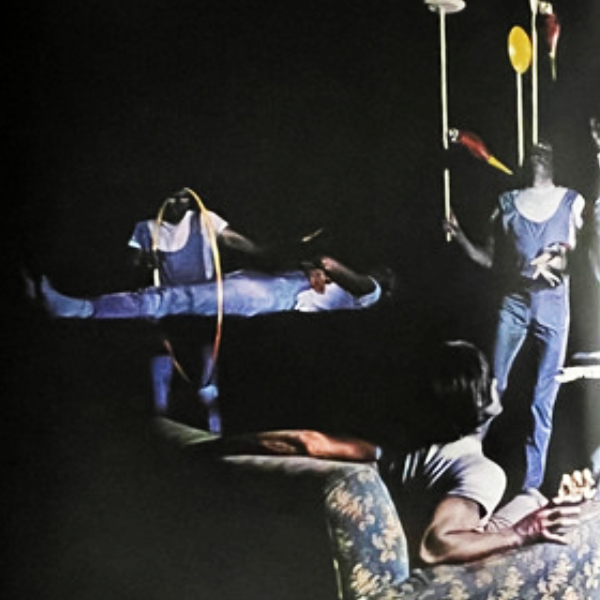 One of the immediate plusses I noticed here happened when I went to change the album to play Side Two, realizing this new pressing was thankfully not designed for the automatic record changers that were immensely popular at the time of the album's release. (For those perhaps unfamiliar, these changers enabled you to pile up as many as six or even eight albums at a time, for continuous play.) Original editions of Tommy were thus programmed for those changers, backing Side One with Side Four, and Side Two with Side Three. This new edition — which was manufactured and pressed at Optimal in Germany, by the way — pairs Side One with Side Two, and Side Three with Side Four. A minor detail for some folks, perhaps, but a huge improvement if you are not familiar with — or find it a hassle to deal with — the old-style layout from that period.
"Cousin Kevin" sounds incredible here, with Moon's manic, circular orchestral-flavored tom-tom rolls on the choruses almost stealing the show. John Entwistle's midrange harmony on the choruses is haunting and much more apparent than on other versions I've heard. Indeed, the level of detailing apparent now on "Underture" is truly magnificent — just listen for those cymbal splashes and the depth of ambient space surrounding the tympani and tambourine.
Now, I realize some fans who came onboard after the band's heyday may wonder why Tommy doesn't sound as massive as, say, August 1971's Who's Next or October 1973's Quadrophenia — well, that difference simply comes down to time passing, technology improving, and the band achieving a level of financial success that allowed them to spend more on their productions than they previously could afford. From everything I've read, The Who were on the cusp of bankruptcy, and had Tommy not been a mega-hit, they might well have imploded and disappeared from the scene. So, it is important to go into this listening experience with open ears and open minds to best appreciate these magnificent, groundbreaking recordings from 1968-69.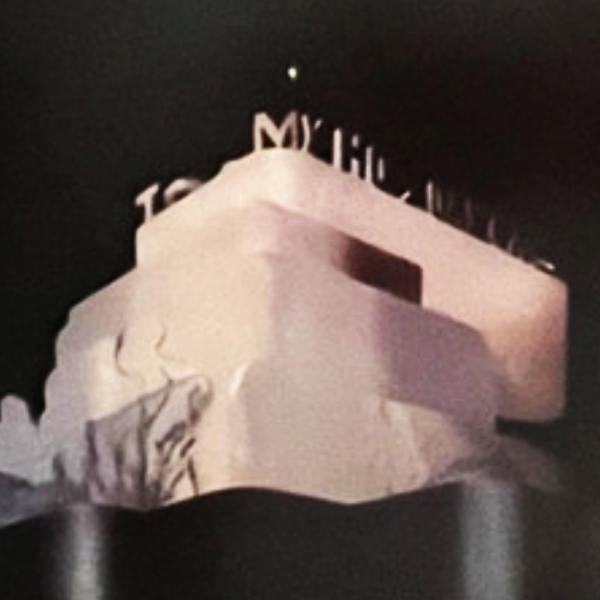 "Pinball Wizard" — one of the arguable centerpieces of the album [no arguments here!—MM] — sounds brilliant, with Townshend's acoustic guitar punctuating the mix alongside the electrics and Moon's drums. And Roger Daltrey's vocals on "Go To The Mirror" are simply fantastic on this LP.
But what about John Entwistle's bass? Well, just listen to "Smash The Mirror," which features the roundest, clearest, and most detailed presence I've yet heard on this song, especially given how it is at times locked in-step with Townshend's multitracked guitar on the choruses.
The 180g pressing is excellent on this new half-speed Abbey Road mastered edition of Tommy. That dead-quiet and well-centered sensibility is really appreciated on moments like on Side Four, where it commences with the "Extra!" exaltations of "Miracle Cure" and then, after a tight pause, launches into the punchy acoustic-guitar drive of "Sally Simpson." I've heard noisy pressings of this album before, and it is this clarity that's most welcomed at these moments.
The whispers on "We're Not Gonna Take It" are striking and eerie how they seem to jump out of the speakers! The presence of Townshend's acoustic guitar on Side Four has never felt quite so natural and woody-sounding than I think I've ever heard ("Welcome"). Close your eyes when listening to the banjo on "Tommy's Holiday Camp," and you can almost touch skin of the instrument's resonator as Townshend plucks 'n' ploinks away at the quirky melody. All that acoustic detail is there on the original pressing, only it sounds thinner, flatter, and less realistic there.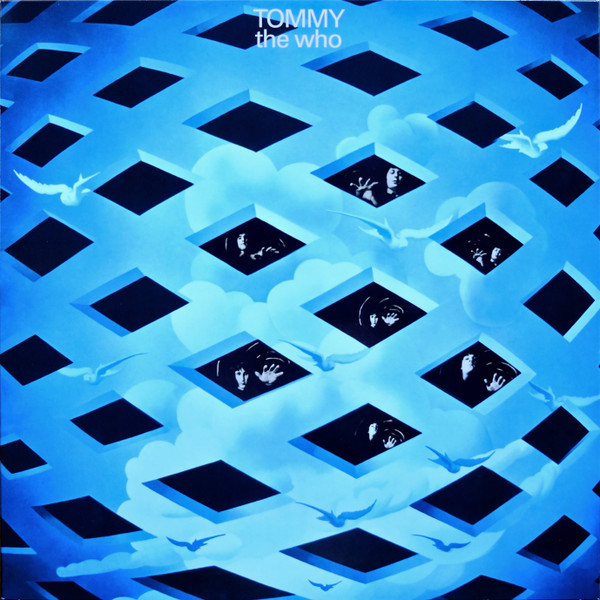 The packaging for the new Tommy is important to note, especially for collectors. Not owning a UK edition, I'd be more than happy to hear from any of you who own it if this edition indeed sports a recreation of the actual original cover design, which is novel and different than any 2LP set I've seen before. The album still opens in a tri-fold, but instead of placing the discs in a pocket in the first and third panels — as the U.S. edition does — both discs have individual pockets attached to the third. One disc inserts on the outermost edge, while the other goes in from a slot on the inside — almost like the modified Unipak-type sleeve that was gaining popularity at that time, as seen on popular albums of the period by Sly Stone, Uriah Heep, Harry Nilsson, and many others. It is really quite neat, and surprisingly sturdy — and it definitely feels like a more solid production than the wobbly U.S. edition.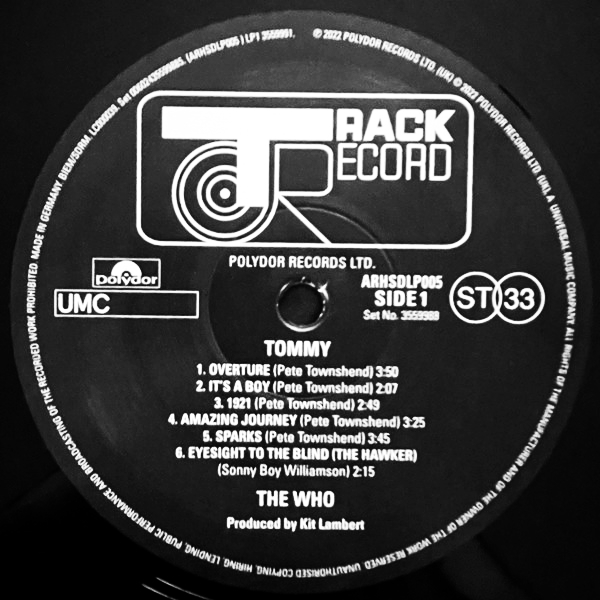 Also, something I didn't see until now is a serial number printed on the booklet — 3345. Curiously, I never noticed if the U.S. edition indeed includes the wording "limited edition number" in the same spot, but there is no number printed there — at least not in mine, nor every copy I've ever seen and/or owned. I'll be looking into the reasoning behind the serial-replication of the number 3345 in this new edition when I get a chance, of course — but please feel free to respond in the Comments section below if you know of the reasoning why it was used.
Even more curious — and probably for the best for the sake of integrity — is the powers that be didn't fix the quasi-typos from the original production. Meaning, certain titles there don't quite match up with the original label. "Pin Ball Wizard," for example, is the most obvious one, as it should be "Pinball Wizard." They did, however, seem to update "Eyesight To The Blind" on the disc label to read, "Eyesight To The Blind (The Hawker)," and also credit writer Sonny Boy Williamson in the process, whereas my U.S. pressing just says, "Eyesight To The Blind." If you are a collector on the fence trying to figure out whether to splurge for a copy of this new reissue, little details like these may make a difference.
To that end, the related big question you may indeed be pondering is whether it is indeed worthwhile getting this reissue. If you are a deep Who fan — and of Tommy in particular — I would say absolutely yes! If you are like me — and, as I suspect for most American fans who own only a U.S. pressing — this new edition of Tommy is a significant improvement. The Polydor/UMC Tommy lists for $49.99 — though, if you look around, you may find it for about $40 from certain online retailers.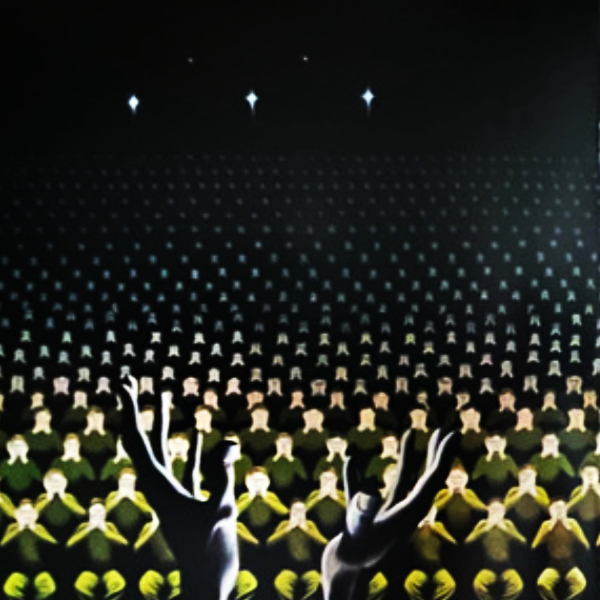 If you are still hoping to get an original UK edition of Tommy, here is my advice. Get this half-speed master edition now while you still can, then keep an eye out for any used "OG" copies that may well start showing up in the stores in the months ahead as older collectors and audiophiles purge their copies for a clean new edition.
Again, finding the black label Track Records originals of this album here in America is not an easy task — whereas later Polydor Records editions do show up from time to time. And that Classic Records 200g edition is very pricy and thus out of reach for many collectors, from what I've seen online. (For example, the two copies currently available on Discogs start at about $700, and go up to nearly $2,200!) [Luckily, I happen to have a copy of both that vaunted 200g version, as well as my just-obtained new 180g edition!—MM]
With this strategy in mind, you'll at least have Polydor/UMC's fine new 180g 2LP edition of Tommy in hand, and eventually can pair it with an "OG" copy for your collection, if you so desire. That's my plan, at least!
But in the meantime, let me just say this: Long live Tommy! Long live rock!
(Mark Smotroff is an avid vinyl collector who has also worked in marketing communications for decades. He has reviewed music for AudiophileReview.com, among others, and you can see more of his impressive C.V. at LinkedIn.)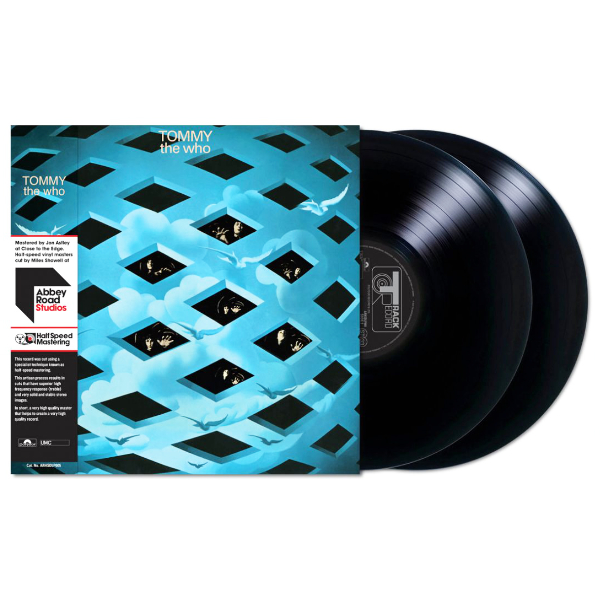 THE WHO
TOMMY
180 2LP (Polydor/UMC)
SIDE 1
1. Overture
2. It's A Boy
3. 1921
4. Amazing Journey
5. Sparks
6. Eyesight To The Blind (The Hawker)
SIDE 2
1. Christmas
2. Cousin Kevin
3. The Acid Queen
4. Underture
SIDE 3
1. Do You Think It's Alright?
2. Fiddle About
3. Pinball Wizard
4. There's A Doctor
5. Go To The Mirror!
6. Tommy, Can You Hear Me?
7. Smash The Mirror
8. Sensation
SIDE 4
1. Miracle Cure
2. Sally Simpson
3. I'm Free
4. Welcome
5.Tommy's Holiday Camp
6. We're Not Going To Take It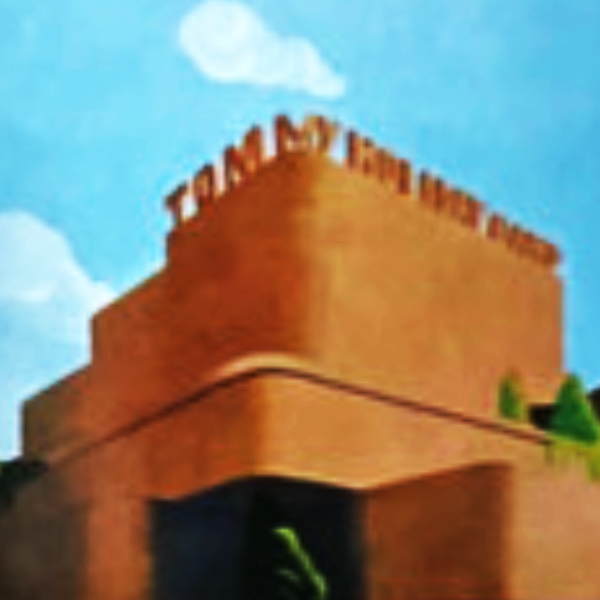 <!- ------------------------------------>