Andrew Bird Seeks to Resolve His Ever-Changing Moods on Quite the Intriguing 180g 1LP Treatise, Inside Problems
[MM prefaces: This is the first installment in a new series of album reviews we'll be doing here on AP wherein we catch up on LP releases we weren't able to cover when they initially came out in the not-so-distant past, but are indeed ones we feel are worthy of note.]
To what extent can you judge an album by its cover? The outside of Andrew Bird's mid-2022 studio LP Inside Problems reflects what's happening inside musically — and perhaps personally — to some degree.
On Inside Problems, the studio followup to indie folk luminary Andrew Bird's politically tinged March 2019 LP My Finest Work Yet, the artist has shifted his focus from the external political problems of the day to more internal, "inside" matters — those of both his and of others, that is (including Joan Didion, for one — more on that later).
Take the album art. Reminiscent of Trevor Key's black-and-white cover portraits on New Order's Low-Life (circa May 1985), the off-kilter soft shot of Bird is up-close and personal. His stubble, partly furrowed brow, and shadowed features figure prominently.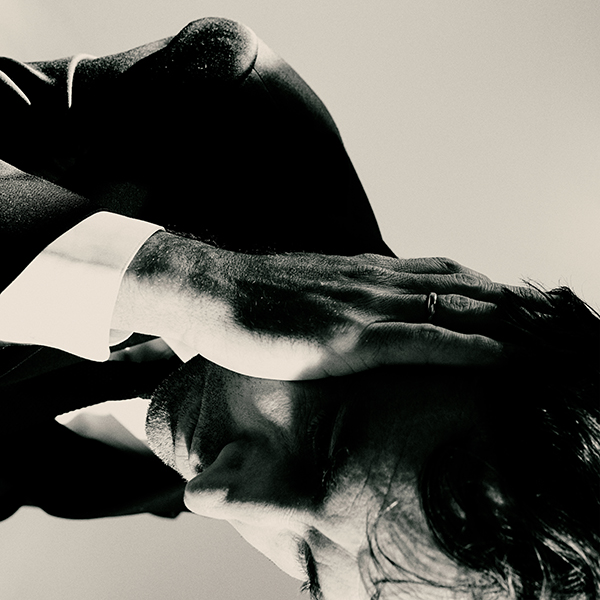 Oddly, the initial letter is missing from both his first and last names on the cover. Perhaps that A and B — his initials — reside only on the respective album sides (and on the inner sleeve)?
First, some pressing stats: According to the label, Inside Problems was mastered at The Bakery in Culver City, California by Eric Boulanger, who mastered the album for all formats and cut the lacquers (which were the source). RTI in Camarillo, California did the plating, and Memphis Record Pressing did the pressing. The LP's SRP is $24.99, though it can be obtained for less if you shop around.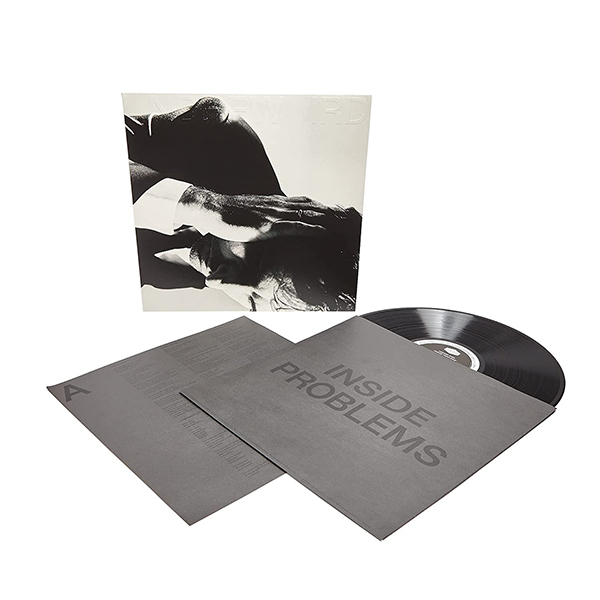 Back to the review! The lyric sheet's charcoal text on a gray background is not-so-easy on the eyes, legibility-wise, but, yeah, it sure looks cool and has pleasing texture — and its inclusion is welcome in a world where lyrics are often an afterthought. Yet the package suggests a rather more somber tone than the music inside reveals.
Ah yes, the music. Bird's signature lyrical rhymes and witticisms, whistling virtuosity, and nimble violin-to-fiddle-and-back playing show up here in fine form. From electric bow-shredding to periodic pizzicato, a sense of exploration and stylistic freedom prevails on Inside Problems. He dips in and out of jazz, folk, and blues traditions in his way, using delay pedals for looping. Bird stretches out with an extended solo on "Eight" that feels improvisational. His laid-back delivery (of both music and lyrics) feels spontaneous, and off-the-cuff. He makes it all seem easy and effortless. (Hardly a surprise, really, given how Bird was trained in the Suzuki method for violin starting at age four.)
On Inside Problems, steady rhythms maintain a sense of order amid Bird's playing, whether he's bowing or plucking, strumming or shredding. A chucking pulse courses through several tracks, such as the aforementioned "Lone Didion." In addition to his custom five-string violin, Bird also breaks out some six-string acoustic guitar.
Right from the first cut on Side A, "Underlands," the mood remains mostly mellow, gently groovy, and subtly soulful. Bird croons on that opener against delicate cymbal taps, and violin swirls rise like a gentle tide. That and some other cuts carry over jazzy/bluesy inflections from his above-noted prior Finest Work release, though they're more understated here. Rhythmic hooks and fine folk touches find their way into various cuts that otherwise reside within the chamber-pop realm. "Make a Picture" brought Belle & Sebastian to mind, with a touch of near-twee cheeriness. And I could easily imagine Chris Isaak performing the earlier parts of "Eight."
Lyrics tend to be narrative and occasionally half-spoken. Rhymes play a whimsical role — "molting / revolting" from the title track, for one. Later, Bird stacks some back-to-back blocks, charmingly off-kilter in lines like these from "Stop 'N Shop": "obelisk / arsonist / pacifist / Sisyphus." (Perhaps curiously, the mythological Greek figure Sisyphus also received his own titular track on My Finest Work Yet.)
Production-wise, Inside Problems' feels sparser than My Finest Work Yet. Both were reportedly recorded live, having been done with a four-piece band and produced by Mike Viola, who's also credited for guitar, bass, and additional vocals here. Miking seems close-up and intimate, which suits the album's subject matter. Yet there's air and space between the voices and instruments, lending dimensionality and "in the room" effect.

Subtle tape hiss points to analog factoring into the recording process. Occasional studio echo comes through, especially on some of Bird's lone vocals. His delivery feels earnest and heartfelt. The addition of Madison Cunningham's singing sweetens a handful of tracks as well.

Bird shows more vocal range than usual on cuts like Side B's "Atomized," wherein he advises, "You know, you'd better / Stop making your apologies" — apparently, to someone whom others are trying "to defeat / to delete." Percussion is highly resolved and snappy. Strikes on drum skins seem palpable, and other moments on "Atomized" sound like insistent knocks at the door. Soft tambourine shakes also permeate here.

Overall, attacks are clean. Bass extension, deep and throaty at times, surprises — and gives the recording extra gravitas. Bird's violin sounds full-bodied and rich in texture, long in tone, and steady in sustains.

Most cuts are introspective, but a few venture into other external zones: "Stop N' Shop" illustrates a road trip's charms with geographic nods from Avenue B to Route 43, for example.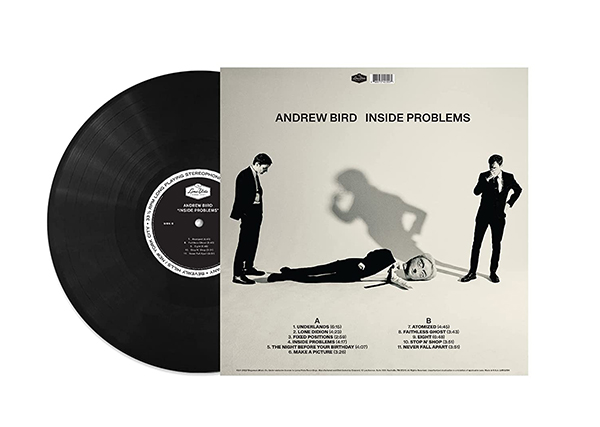 Another external subject comes on Side A's "Lone Didion," a clever play on the latter-day life of Joan Didion, imaginatively tracing some of her footsteps following the loss of her husband and daughter in close succession. The rhythmic repetition could suggest her heartbeat persevering, prevailing and persistent. The track's steady beat stuck with me long after my LP listening sessions.

The album's steady grooves make such somber subject matter catchier. On Inside Problems, Bird turns from the political sphere of My Finest Work Yet back to the personal, bringing a closer, warmer vibe overall. Though no major new ground gets broken here and Bird's idiosyncrasies won't appeal to all, much like a warm, weighted blanket, Inside Problems succeeds best as a comfy album to nestle into for a lean-in listen to Bird's unique folky flair.

Julie Mullins is also a contributing editor and reviewer on our sister site, Stereophile.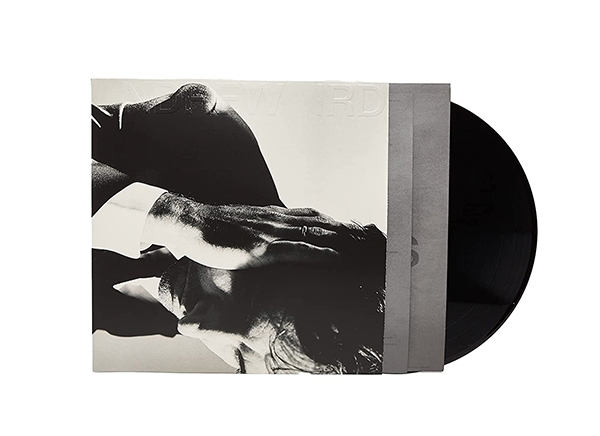 ANDREW BIRD
INSIDE PROBLEMS
180g 1LP (Loma Vista)

Side A
1. Underlands
2. Lone Didion
3. Fixed Positions
4. Inside Problems
5. The Night Before Your Birthday
6. Make A Picture

Side B
1. Atomized
2. Faithless Ghost
3. Eight
4. Stop N' Shop
5. Never Fall Apart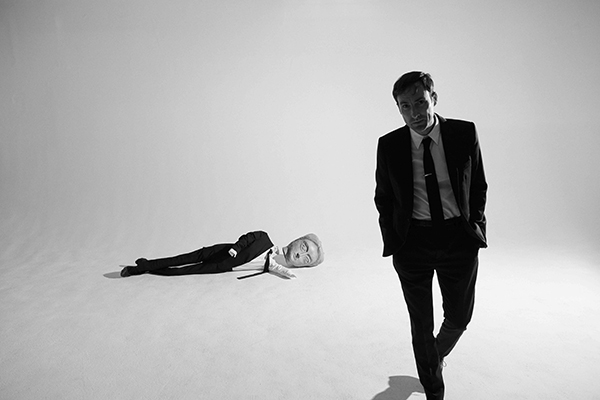 <!- ------------------------------------>