Elvis Costello and The Brodsky Quartet Go Against the Grain With a New Limited Edition 180g 1LP Purple LP Edition of The Juliet Letters
In January 1993, Elvis Costello spearheaded a fascinating album inspired by a newspaper article about a professor from Verona, Italy who had taken it upon himself to write replies to letters that were addressed to Shakespeare's tragic — and imaginary — character, Juliet Capulet. Called
The Juliet Letters
, Elvis' song cycle imagined and brought these letters to life, as backed by a highly talented string quartet known as The Brodsky Quartet. It may be a good time for reconsidering this wondrous recording, now that
The Juliet Letters
is available on 180g 1LP limited-edition purple vinyl.
So, yes, the 20 songs in The Juliet Letters springboard from imagined letters loosely written to deceased imaginary characters based on a hundreds-years-old Shakespearean tragedy by way of loving hate mail, writs of legal intent, a woeful screed from a soldier at war, suicide notes, and more.
The evolution of The Juliet Letters coincided with Elvis Costello's fandom for an English string group called The Brodsky Quartet. After seeing many of the group's performances of works of Shostakovich (for which they were highly regarded), Elvis connected with the group — who, it turns out were fans of his as well. And thus, a highly fertile musical relationship was born, resulting in an album of Costello's impassioned vocals backed by this highly talented, powerfully performed, and beautifully recorded quartet consisting of two violins, one viola, and one cello.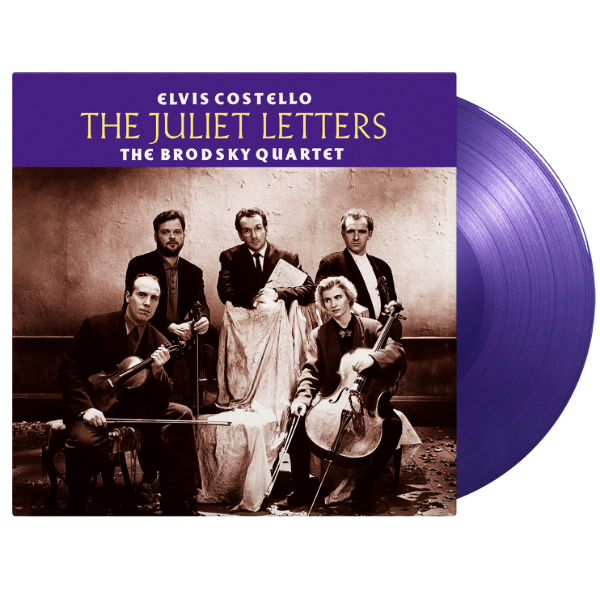 The resulting album was initially issued on CD (and LD!) by Warner Bros. almost exactly 30 years ago, with a limited vinyl release in Europe only. The album enthralled many fans, but probably confused more than a few as well (at least here in America). I was one of those who was excited about these beautiful, haunting, and unconventional songs presented in an utterly brilliant against-the-grain manner. I mean, consider how a record like The Juliet Letters was about as far removed from the grunge and alt-rock movement of the times as Elvis could get. (It was ultimately a very punk thing to do, I think.) [Agreed!—MM]
On the surface, these pieces were pop songs that would seemingly be more likely to excite Mozart lovers more than Morrissey fans. The Juliet Letters sounded almost borderline classical in intent, and then at times touched toes with patter songs akin to Gilbert & Sullivan. At other turns, it feels like something you might hear Off-Broadway in New York City, or perhaps in an afterhours theater cabaret or on a late-'50s jukebox, alongside one of Frank Sinatra's concept albums.
The Juliet Letters creates its own universe that, for one hour and change, takes the listener on a rich journey through, ultimately, the human condition. (On a personal note, I was grateful to see Elvis perform this music with The Brodsky Quartet in San Francisco at Davies Symphony Hall — and yes, it was fantastic!)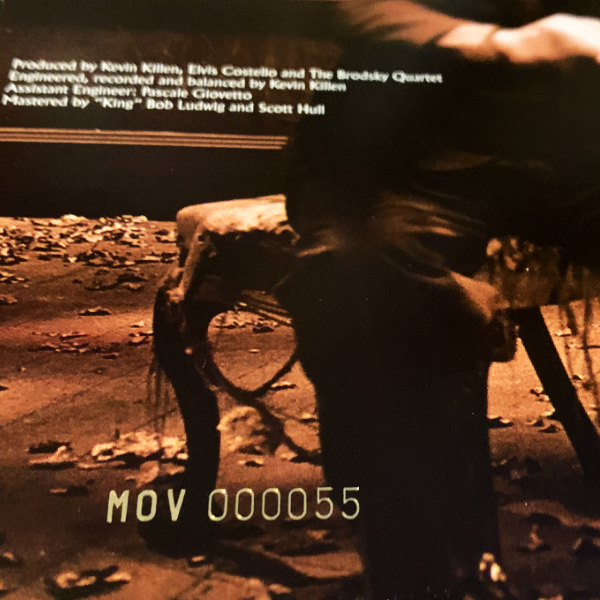 The Juliet Letters is now available on opaque purple 180g vinyl, courtesy Music On Vinyl. Music On Vinyl. It lists for $39.99 — though it is, of course, available at a lower price, if you shop around. It comes as an individually numbered, limited edition of 2,500 (my copy is No. 000055), and it was made in the EU. It is said to be a "repress" of MoV's 2014 Juliet Letters black vinyl LP. (more on that in a bit.)
The Juliet Letters was always a pretty nice-sounding CD of music originally recorded on analog tape, as Costello was (wisely) going against the grain of the industry of the time. This is a key point, as you'll see from the album's liner notes that we're quoting in italics below, wherein we learn a bit more about how The Juliet Letters was created live in the studio.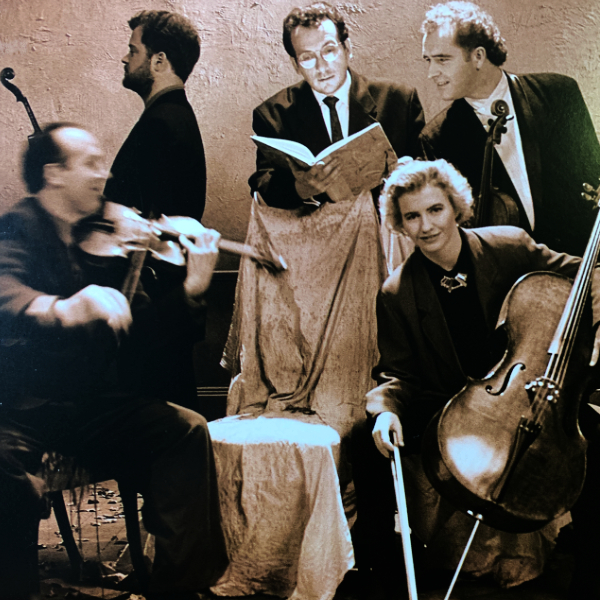 Our "Tonmeister" Kevin Killen, who engineered and balanced the disc, assures us that there was no equalisation [sic] of the signal coming from the studio. There are no overdubbed or additional parts. In order to preserve the clarity of the Quartet's tone the vocals were recorded simultaneously, but behind isolation screens. Therefore, the only artificial reverberation that you hear is that added to the voice in order to match the natural reverberation of Studio B. Although this was a multi-track recording, employing a combination of close, distant and wide microphone positions, the very minimum of adjustments were made to the internal balance of the Quartet in order to preserve the integrity of the performances. The decision to make an analog recording was an aesthetic one, founded on my firm conviction that for everything that digital recording gains in noise reduction and supposed clarity, there are unacceptable losses of warmth and depth. For the same reasons, the record was mixed to half-inch analog tape. All other applicable methods of noise reduction were employed. We trust that the results justify these decisions.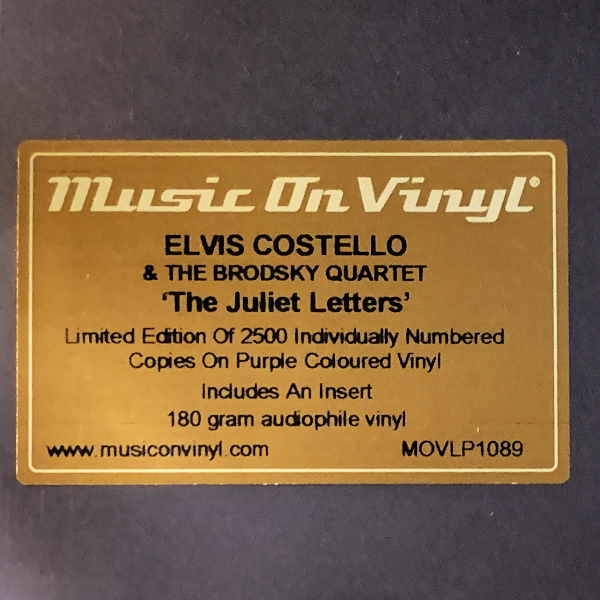 So, was this edition of The Juliet Letters actually created from said analog tapes, or from a hi-res digital source? [Note: We've since reached out to MoV about the plates used, if they cut a new lacquer, and if there was any digital sourcing involved. If we hear back from MoV about any/all of this, we will update this information accordingly.—MM]
For further context, the following is from the Music On Vinyl website, under their GENERAL FAQ section under the ABOUT US header/banner. Here, the company offers an umbrella statement embracing the many options the label faces when preparing reissues. The statement follows in italics, and all European-style spellings are MoV's.
We use the best audio available to cut our records. We receive and use different kinds of masters: analogue tapes, original metal parts, lacquers cut from analogue tapes and high res digital files 192/96khz/24 bit. Music On Vinyl does not use CD's as masters.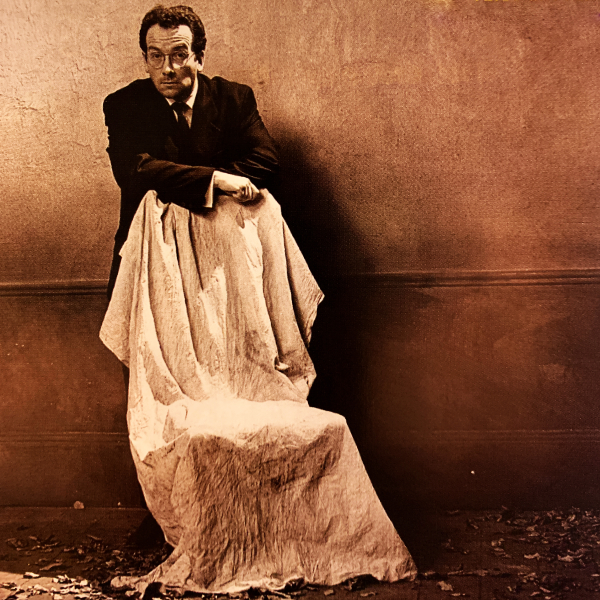 All that said, this new version of The Juliet Letters actually sounds quite nice. The pressing on opaque purple vinyl is generally quiet, especially as color vinyl goes. There was some tell-tale surface noise at points noticeable between songs, but it wasn't a deal-breaker for me. The disc is thankfully well-centered. However, I did have a problem with my initial copy in that it had a scratch — i.e., an audible tick went on far too long to ignore. Fortunately, I was very pleased the folks at Amoeba Music — from where I ordered this LP online — were extremely prompt about shipping me a replacement without hesitation or question, as well as providing shipping labels so I could return the damaged original. (Bravo for good customer service.)
No surprise, the 2022 LP sounds much warmer and richer than my 2006 Rhino CD (the expanded two-disc set reissue). In general, I found this LP a very enjoyable listen. I heard none of the telltale harsh "crunchiness" on the vocals I often detect from a poorly prepared mastering, digital or otherwise.
Among my favorite songs on The Juliet Letters is the lovely "I Almost Had A Weakness." Meanwhile, "Who Do You Think You Are?" feels like an alternate-universe outtake from The Beatles' White Album, by way of Philip Glass. "Dear Sweet Filthy World" — a suicide note, of a sort — always sends a shudder down my spine, especially the middle section when Elvis starts singing, "I'm out of luck / I'm not that strong," and "Don't try to find me / I'm not worth anything anymore." (The story in that letter is just so tragic!)
Meanwhile, "Taking My Life In Your Hands" is perhaps Elvis' most powerful vocal on this session (and perhaps one of his strongest on record, actually). The gorgeous farewell "The Birds Will Still Be Singing" closes the album, with Costello sorrowfully and hopefully singing, "Banish all dismay, extinguish every sorrow / If I'm lost or I'm forgiven, the birds will still be singing."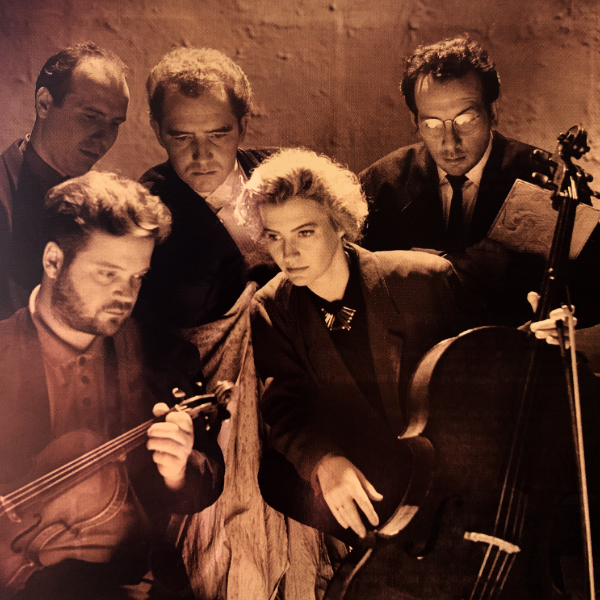 Speaking of vocals, as much as I do love The Juliet Letters, when I reviewed the album elsewhere at the time of its release, I questioned whether these songs were best served by Elvis' voice. Don't get me wrong — I'm a huge fan of the man's since 1978, but I longed to hear The Juliet Letters performed by some bigger voices in hopes that more people in the mainstream might hear and embrace this music.
Well, while preparing this review, I've since learned there have been numerous stagings and recordings of The Juliet Letters by other artists, including Canadian singer Kerry-Anne Kutz with the Abysse String Quartet and a duo named Michelle and David Murray, who released a voice and piano interpretation. Additionally, there have been many live performances of The Juliet Letters, including a translation into Polish.
If I have a concern about this MoV pressing, it is this — there is a lot of music jammed onto one LP. The Juliet Letters is an hour-plus-long work — close to 63 minutes, all told — and the grooves here are pretty tightly packed. I would have much preferred if MoV had spread this music out over two LPs — just as they did with the almost-64 minutes of the recently reissued February 1989 Elvis Costello album, Spike.
MoV could have then also given us some additional non-LP bonus tracks, such as the wonderful four-song EP that was issued promotionally for Costello's concert at Town Hall in New York along with "Lost In The Stars," from 1997's September Songs: The Music of Kurt Weill. (All of these tracks are on the aforementioned 2006 Rhino 2CD version of The Juliet Letters, btw.) If ever there was an album that could shine in a double 45rpm presentation, The Juliet Letters is certainly one of them.
My only other nit is with the insert to the album (lyrics and liner notes included), in which they don't reproduce any of the photos from the original 1993 Warner Bros. CD booklet or the 2006 Rhino reissue. (Note: For comparison/contrast, some of the group images you see here in this review come from that latter edition.)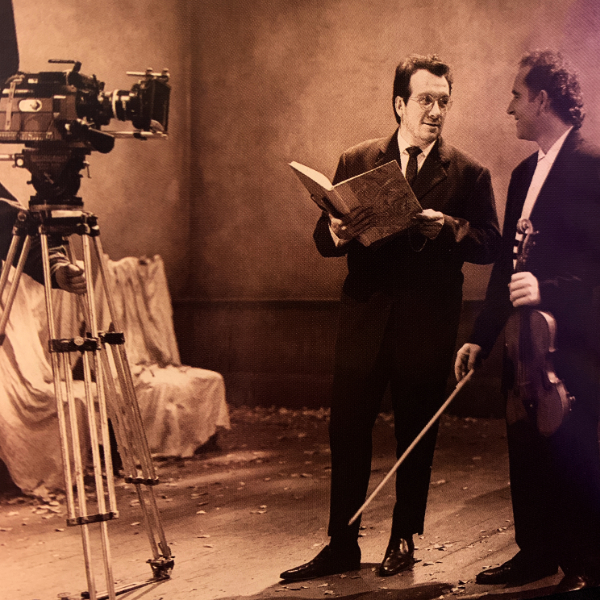 On the other hand, the reality is The Juliet Letters wasn't exactly a chart-busting smash here in America. While it reached No. 18 in the UK, the album petered out at No. 125 in the States. For now, having any sort of LP experience supporting this important music is a step in the right direction.
So, my Juliet Letters dream indeed is happening, albeit quietly and organically, which is perhaps the best way a unique work like this can take on its own afterlife. If you haven't heard The Juliet Letters at all, you really should sit down and immerse yourself for an hour-plus into this fascinating world Elvis Costello and The Brodsky Quartet have created together. Despite its contextual angst, the music itself is ultimately a joy.
(Mark Smotroff is an avid vinyl collector who has also worked in marketing communications for decades. He has reviewed music for AudiophileReview.com, among others, and you can see more of his impressive C.V. at LinkedIn.)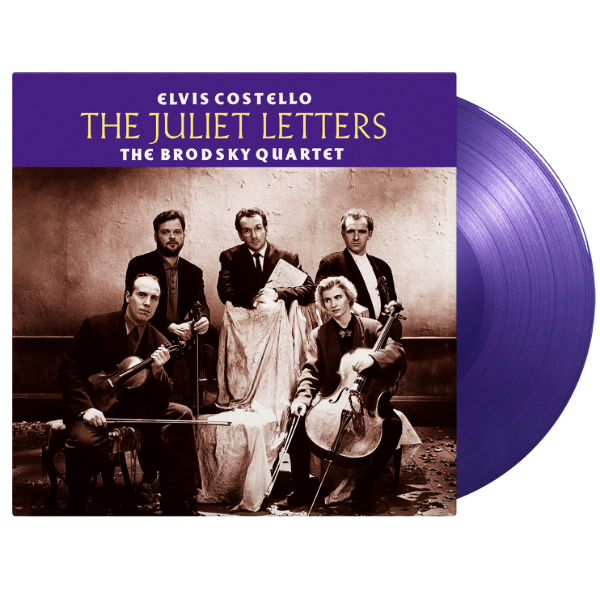 ELVIS COSTELLO AND THE BRODSKY QUARTET
THE JULIET LETTERS
180g 1LP (Warner Records / Music On Vinyl)
Side A
1. Deliver Us
2. For Other Eyes
3. Swine
4. Expert Rites
5. Dead Letter
6. I Almost Had A Weakness
7. Why?
8. Who Do You Think You Are?
9. Taking My Life In Your Hands
10. This Offer Is Unrepeatable
11. Dear Sweet Filthy World
12. The Letter Home
Side B
1. Jacksons, Monk And Rowe
2. This Sad Burlesque
3. Romeo's Seance
4. I Thought I'd Write To Juliet
5. Last Post
6. The First To Leave
7. Damnation's Cellar
8. The Birds Will Still Be Singing
<!- ------------------------------------>