The Oscar Peterson Trio's 180g 1LP We Get Requests Impresses, Featuring an Unstoppable Three-Piece Band at Its Creative Peak on a Stunning New Edition From Verve & Acoustic Sounds
The Oscar Peterson Trio's seminal 1964 release
We Get Requests
features his classic trio at a creative peak. This fine recording is an especially fantastic listen in its pristine new Verve Records/Acoustic Sounds Series 180g 1LP presentation that's coming out August 19 via UMe. This reissue delivers on so many levels, and is in every way better than my original 1960s-era vinyl pressing. The LP was mastered in stereo from the original analog tapes by Ryan K. Smith at Sterling Sound, and pressed on 180g vinyl at Quality Record Pressings (QRP). The list price is $38.98, and it's worth every penny. And you can pre-order it
right here
.
Featuring Ed Thigpen on drums and the legendary Ray Brown on bass, beginning around 1958-59, this particular incarnation of Oscar's trio was nearly unstoppable — and prolific — as a respected yet crowd-pleasing jazz entity. The new edition of We Get Requests captures the essence of this band in RCA's New York studios, and the instruments display a lovely presence.
Oscar Peterson's beautifully recorded piano feels super natural — as opposed to many of the pianos I've heard on other recordings by Rudy Van Gelder that tend to sound very boxy. Instead, this piano sounds warm and rich and bright and clear, but not artificially so. It is detailed, yet welcoming. Brown's bass is very distinct, round, and present on this edition. The recording captures the wonderful woody feel of Thigpen's drum kit. You also get a good sense of the studio space they were recording in.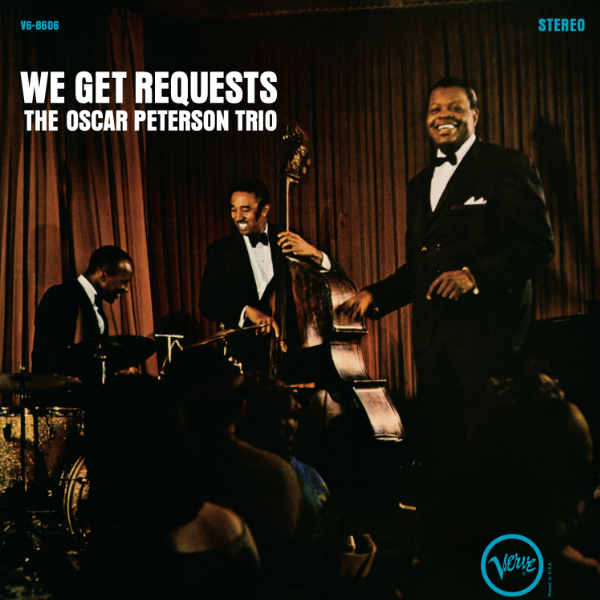 The 180g black-vinyl pressing from QRP is dead-quiet and well-centered, all factors checked off my list as good things indeed. It is worth noting Verve records could sound good back in the day — but also from my experience, many times their pressings could be just "so-so" in terms of surface noise and disc-centering. Add to that the other big challenge when collecting original pressings these days — namely, many jazz albums of the 1950s and 1960s were played back on average-to-sub-average consumer-grade equipment, particularly the automatic changers of the era, which were often (dare I say, typically) not properly aligned or maintained.
So, while original pressings of We Get Requests are not especially pricey on the used market, just finding a clean copy is definitely not an easy thing. You need to be up for the challenge if you are looking for an original. For example, of the six stereo copies listed on Discogs at the time of this writing, none are in no-more-than VG-plus condition, with prices ranging from $20 to $100. All these factors make this new Acoustic Sounds edition even more desirable.
Said new Acoustic Sounds edition feels fuller and brighter, without sounding unnatural. Comparatively, the original sounds muted and even a bit thin, frequencies-wise. Frankly, this is a great thing to hear such a good-sounding Oscar Peterson recording on Verve.
As an important sidenote, a few years following this release, Peterson would cross paths with Hans Georg Brunner-Schwer (HGBS), who recorded many beautiful and technically astounding performances in his private living room studio deep in Germany's Black Forest. His recordings of Peterson were issued roughly between 1968 and 1971 on the MPS label (which I just learned stands for Musik Produktion Schwarzwald, a.k.a. Music Production Black Forest!). These records are cherished by some audiophiles. (I happen have several of them reissued on SACD myself.)
The point being, now we can hear Oscar's classic-era trio presented in a fidelity level that rises up to the standards of those legendary HGBS/MPS recordings.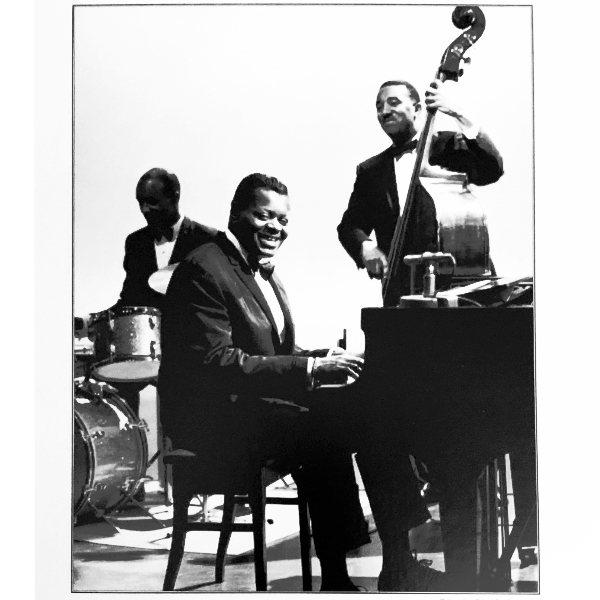 Another interesting detail of note is this reissue of We Get Requests is in some ways a more compelling representation of what was on the actual master tape. For example, at the end of Side B, as Thigpen's drum solo winds down, the song just fades out on the original pressing. On this new Acoustic Sounds edition, the track plays out to the end, until Thigpen finally stops. Then you can hear the squeak of perhaps him getting up from his drum stool — or maybe it's Peterson's piano stool creaking — as they are getting up to leave the studio. It's a very subtle detail, but quite notable if you were familiar with the album. Personally, I found it to be a much more satisfying way to end the album than the original fade.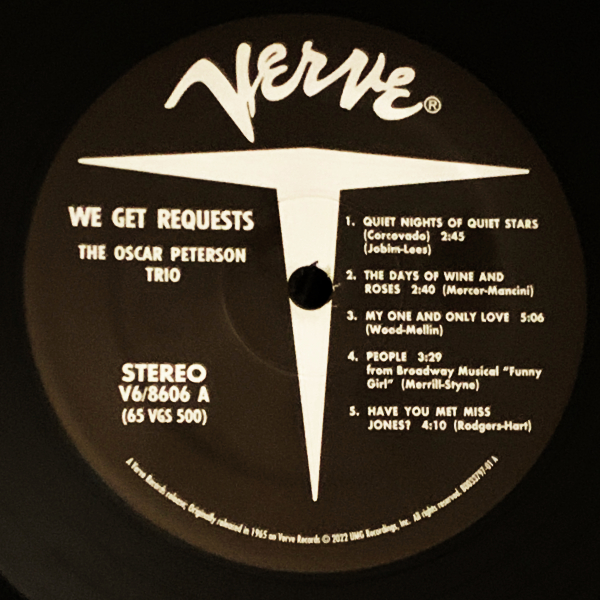 Some of the more stunning audiophile moments include "You Look Good to Me," which opens up Side B with a lovely "Arco" (i.e., bowed) intro by Ray Brown. You can feel his bow resonating across the strings of the woody double bass. The sparkling, zither-like intro to the album-opening "Quiet Nights of Quiet Stars (Corcovado)" on Side A is also immediately haunting, engaging, and even spine-tingling.
I noticed "The Days of Wine And Roses" sounds a bit wonky on my original pressing, with some sort of tape-flutter-type issues on the intro. That doesn't exist on the new edition. This newfound clarity does offer a slight downside — listen closely in the middle of "The Girl From Ipanema," for example, and you may detect a little micro-blip that I assume is either a wrinkle in the tape or a very tight razor edit. Personally, I love being able to hear this sort of detail, but I can understand some listeners might prefer it being hidden away with some compression or equalization. [Not me!—MM]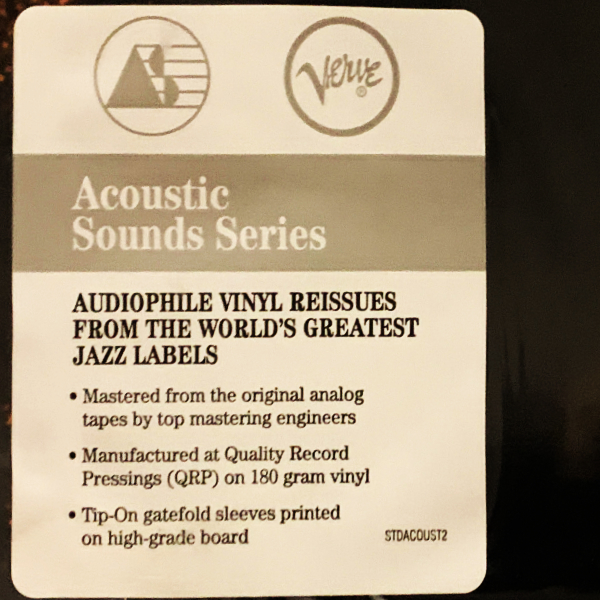 I have no idea why my original copy sounded so lackluster. Maybe I just got one of those "so-so" pressings mentioned earlier in this review. Or, perhaps reading between the lines, maybe Verve was just as much at the end of its interest level with Oscar at that time as Oscar was with Verve. We Get Requests was apparently his last "new" album for MGM Verve, though they did issue archival releases in subsequent years, pulling several from that great run of shows at Chicago's London House jazz club the trio did in the summer of 1961 (more on the latter, later).
Perhaps the label went through the proverbial motions to just get the album out the door, and didn't spend much time finessing quality mastering and such. Brazilian jazz stylings from Stan Getz were the hit flavor of the moment, and many Latin jazz talents were coming on board such as Cal Tjader, Willie Bobo, and Astrud Gilberto. Plus, Bill Evans was soon onboard, fresh from his acclaimed tenure with Miles Davis. The British Invasion was also happening, and American rock & roll was raising its head again as well — soon enough, Verve would issue seminal recordings by The Mothers of Invention, The Velvet Underground, and others. In some ways, the writing was on the wall. Of course, I have no idea if any of this is accurate since it is speculation on my part, but it is as likely a scenario as one could imagine.
Anyway, back to delving into this Acoustic Sounds edition! The new deluxe gatefold cover — while definitely different from the original — is a welcome improvement. This cover design for We Get Requests was never anything super-dramatic, featuring just a simple photo (and one never especially well-printed, mind you!) of the band onstage with basic liner notes on a single-pocket LP jacket. Now, we get a nice, deluxe, laminated glossy gatefold presentation with handsome photos of Oscar and the band inside. It is a simple but effective improvement, a lovely tribute to Mr. Peterson and the music this group made.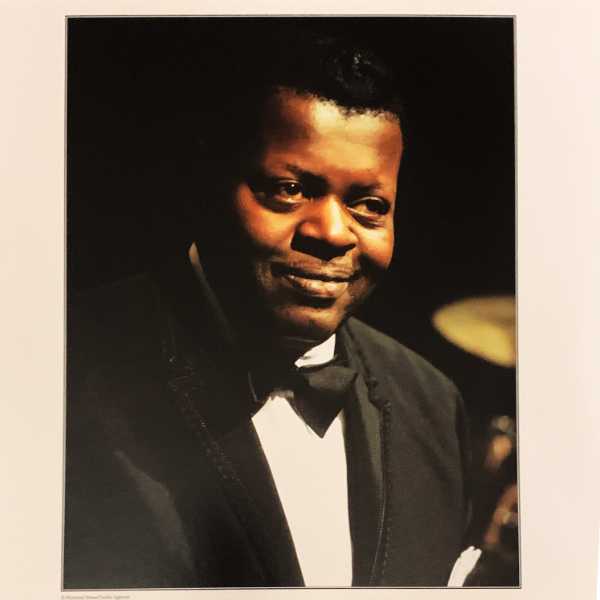 In fact, I am so impressed with this new Acoustic Sounds edition of We Get Requests that I have no problem getting rid of my well-loved old original copy. Why? The music sounds better. The cover design is improved. The whole production is high-quality, and just what one would expect from an audiophile-oriented reissue like this one.
I just hope Verve Records and Acoustic Sounds can next restore one of my favorite albums by Oscar Peterson, 1962's The Sound of the Trio, which was recorded live at the aforementioned London House in Chicago in 1961. Actually, it would be even better to have that whole run of shows that was initially issued in a nice 5CD box set in 1996 brought into the audiophile vinyl domain. That would be my request.
(Mark Smotroff is an avid vinyl collector who has also worked in marketing communications for decades. He has reviewed music for AudiophileReview.com, among others, and you can see more of his impressive C.V. at LinkedIn.)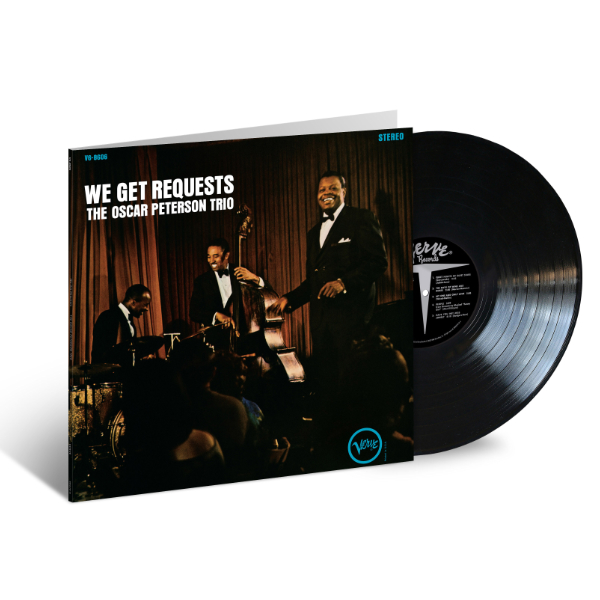 THE OSCAR PETERSON TRIO
WE GET REQUESTS
180g 1LP (Verve Records/Acoustic Sounds)
SIDE A
1. Quiet Night Of Quiet Stars (Corcovado)
2. The Days Of Wine And Roses
3. My One And Only Love
4. People
5. Have You Met Miss Jones?
SIDE B
1. You Look Good To Me
2. The Girl From Ipanema
3. D. & E.
4. Time And Again
5. Goodbye J.D.
<!- ------------------------------------>