The Birth of Bop 10-Inch 5LP Box Set From Craft Recordings Celebrates a Pioneering and Truly Influential Jazz Series From Savoy Records Originally Released in 1952-53
In 1949, jazz impresario and eventual Verve Records founder Norman Granz realized a vision to document the burgeoning jazz music scene of that moment in time. He was passionately involved in creating a special edition audio documentary-flavored release called, appropriately enough, The Jazz Scene, a super deluxe limited edition numbered package of 78s featuring new works by many of his favorite artists, with all of it housed in custom original artwork. Today, those original sets are very rare, and still highly sought after by collectors (like me!).
Perhaps inspired by Granz's visionary effort, beginning in 1952 and extending into 1953, the legendary Savoy Records label issued a series of albums with a similar feel and function. In a project likely masterminded by original sessions producer and label A&R tastemaker Teddy Reig, The Birth of Bop was a bit more everyman-oriented than the fancy, leather-bound, high-end product Granz created. Savoy's five-volume 10-inch LP series, however, was no less vital — and, taken as a whole, in some ways is perhaps more essential listening overall. Together, these recordings present a fine snapshot of many movers and shakers in the bebop music-making universe of the times. (Many of these players, in fact, were also some of the hottest musicians around at that moment.)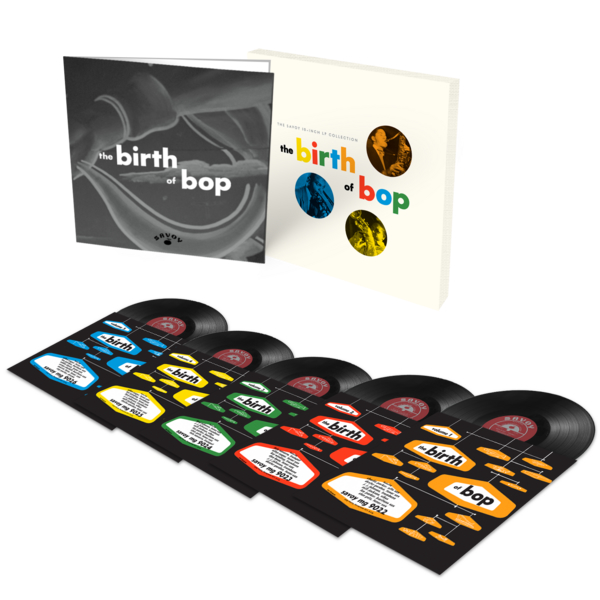 On March 31, the good folks at Craft Recordings and parent company Concord Music (the owners of the Savoy Records catalog) will be issuing a fantastic super deluxe edition box set celebrating the 80th anniversary of the label, featuring all five of those rare volumes in the original The Birth of Bop series. Each of these albums are presented as beautiful, high-quality productions, featuring cardboard cover construction and glossy laminated finishes. More than just "re-productions," these new editions are arguably but likely far superior to the originals. (More on that in a moment.)
I've got to be honest with you, folks — I actually teared up a bit when I opened this package, upon taking out the first disc and realizing the records were packed in a simple brown paper inner-sleeve akin to the kind of sleeves that existed back in the 1940s and 1950s for housing 10-inch records. In the early days of 78s, these discs often came wrapped in brown paper sleeves like these — sometimes with label art printed on them. Honestly, I would be very surprised if the original pressings of The Birth of Bop actually had any inner sleeve at all. Save for those from Capitol Records, most of-era 10-inch LPs I have found in the wilds of cratedigging were just slipped into the cardboard cover without any additional protection for the disc.
Regardless, the brown sleeves here are really a nice touch, underscoring the fact that the producers of The Birth of Bop box set are thoughtful, knowing, and understanding of the record collector's mindset.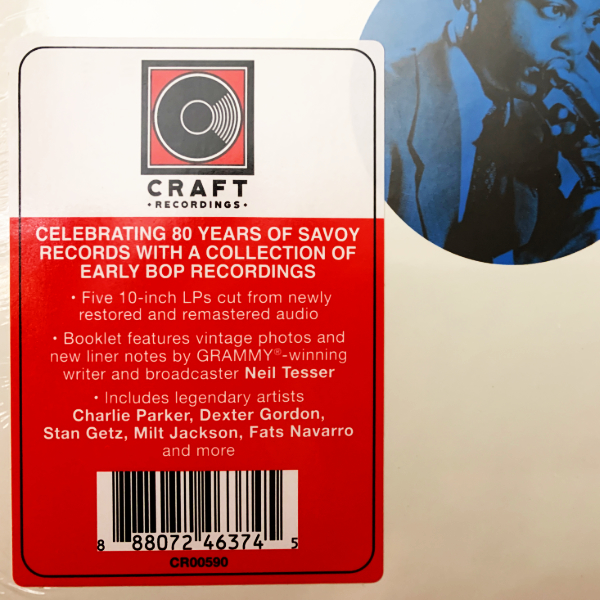 The vinyl pressings herein — from GZ in the Czech Republic, reportedly one of the only facilities that still manufactures 10-inch LPs — are excellent. These standard-weight black vinyl discs are very quiet, and they sound terrific. And, yes, they are well-centered. Again, these lovely little LPs are likely to be far superior to an original edition of The Birth of Bop, even if you happen to have access to a truly mint condition copy.
The SRP for this new box set is $99.99. For more perspective on that, I took a look on Discogs, which revealed that, as of this posting, only one copy of Volume 1 in "Near Mint" condition is available, and from a seller in Switzerland — hence, the cost just for that one disc would run you $50 plus $25 for shipping. There are three copies of Volume 2 available in "VG" or less condition, with only one in the U.S. selling for $46 plus shipping. Only one copy of Volume 3 is in "G+" condition ($35 with shipping). Meanwhile, Volume 4 isn't even listed — effectively meaning no one who owns a copy has even posted or confirmed its existence as of yet — and there are exactly zero copies of Volume 5 available. For additional comparison, there haven't been any copies of these records available on Popsike since 2017, nor are there are any copies on eBay at this time either.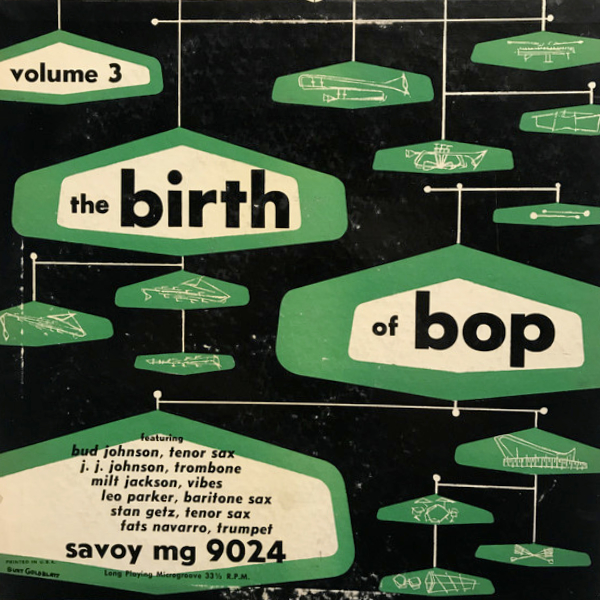 All of that should give you some idea of the scarcity of these records. It should also give you some perspective that the $99.99 SRP for the new The Birth of Bop box set is a truly great value. [A pre-order link for The Birth of Bop box set can be found further below, just before the tracklisting section that's near the end of this review—MM]
Given how scarce these records are — I have never come across a copy in all my years of cratedigging, let alone even seen one in a store! — I would not be surprised to learn if these albums had only been issued in certain key jazz markets back in the day, and sold in limited quantities. Once they were gone, they were probably gone. That said, records on the Savoy label were distributed across the country, so there may be original copies still out there in the wilds, if you are prepared to dig — or, better yet, you could just wait and preorder a copy of this fine box set first. [You can also get a further taste of what to expect in the Bop box overall via the videoclip below—MM]
The recording quality across this new The Birth of Bop box is generally outstanding and remarkably consistent, especially given that many of these original monaural recordings were made in the 1940s, and likely in different sessions and studios. This collection was remastered from, according to box set producer Nick Philips, "hi-res digital copies, originally transferred from a variety of different analog sources" by engineer Joe Tarantino.
I can only imagine Tarantino had his work cut out or him to get all these different-sourced tracks sounding consistent for an end-to-end listen, as if they emerged from one session. Given that many, if not most of these recordings were made in the pre-magnetic tape era, I would imagine they originally came from a variety of sources, including possibly original Birth of Bop LPs, original Savoy 78s, and/or transcription discs — or perhaps even original metal pressing plates, if some of the latter even survived over the years. Whatever the case, everything here sounds really good, all things considered, with remarkably full-sounding bass, and midranges in particular.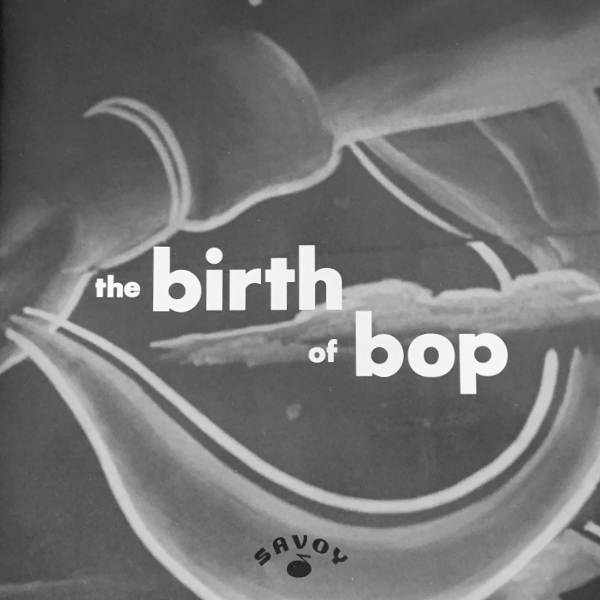 There's also a wonderful booklet that comes with the box detailing the background on the collection, as well as offering track-by-track annotation that tells you exactly who is on these songs, and why they were included. There's a lot of material and information to go through, but reading this booklet is like taking a mini jazz history class in its own right. The Birth of Bop booklet features some amazing photography of these artists in their prime, including a fantastic shot of Tadd Dameron with Fats Navarro, along with photos of the very-young-looking Dexter Gordon and Stan Getz. A great pic of original Savoy Records producer Teddy Reig is also included.
As far as my favorite tracks on this collection go, one of the seminal tracks that opens up the album is Charlie Parker's classic with Tiny Grimes, "Romance Without Finance." This1944 tune featuring Grimes on guitar and lead vocal has long been a favorite of mine from the Charlie Parker catalog. (You can also find it on Savoy's excellent mid-'70s Bird / The Savoy Recordings (Master Takes) LP collection and the 1978 box set, The Complete Savoy Studio Sessions.)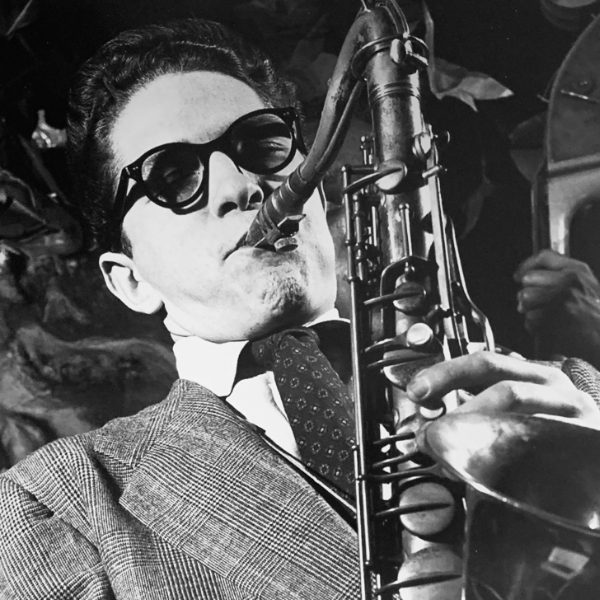 I've enjoyed discovering the music of a once-acclaimed artist who was nearly consumed by the scene, Allen Eager. Online commentary proffers he was right alongside Stan Getz and Zoot Sims in terms of talent, yet how did I miss noticing his presence on other artists' sessions? It appears Eager, like Charlie Parker and too many other artists from that period, apparently developed a bad heroin habit that ultimately scared him away from the instrument — and the music scene — after Parker's death in 1955. (Further online research informs me that Eager appears not only as a character named Roger Beloit in Jack Kerouac's 1958 book The Subterraneans, but that he also played with Charles Mingus and Frank Zappa during his lifetime. These latter details I will no doubt be researching much more firsthand.)
There are many tunes more I'm still discovering — and rediscovering — along the way while listening to The Birth of Bop, including tunes by then-young boppers like Dexter Gordon, J. J. Johnson, Stan Getz, Milt Jackson, Fats Navarro, Eddie "Lockjaw" Davis, Don Byas, and so many more. Overall, I am very pleased with The Birth of Bop — and, again, am very encouraged by its release on numerous levels. It is simply fantastic Craft Recordings is taking the time to honor this rich music history as culled from their jazz archives by releasing this key slice of it in such a high-standard volume that is The Birth of Bop. Bravo!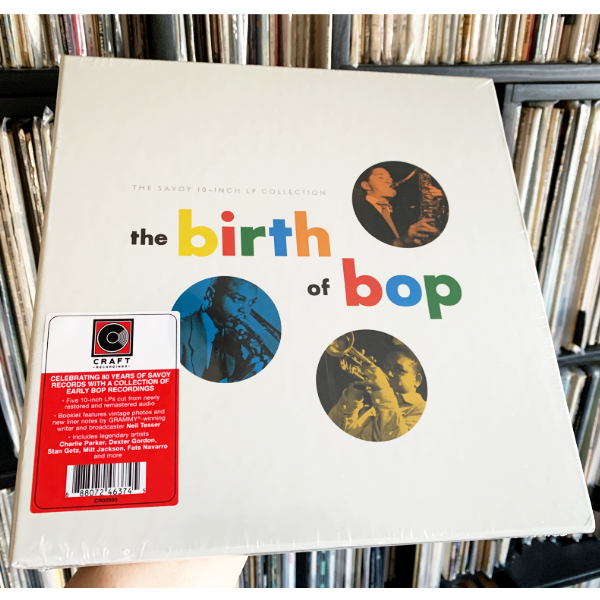 I've also got to admit my inner record-collecting geek is seriously geeking out in anticipation of what might unfold in the months ahead, once this Bop collection is officially released into the marketplace. As I outlined earlier, there are not that many copies of the original records around, and I suspect a fair amount of the heavy jazz collectors out there may have been holding onto them for perhaps sentimental reasons, in hopes of someday getting a nice quality reissue like this box set.
And now that this reissue is indeed on the way — and likely better-sounding than those originals — we may start to see some well-loved "OG" pressings show up out in the wilds. Perhaps the prices will even come down on those discs being sold online. I, for one, still want to get my hands on some of them if possible, just to experience that side of The Birth of Bop history — especially to compare and contrast the sound with this new edition.
All that aside, the bottom line is this — if you love classic jazz and bebop in particular, and you want to experience this important music in a manner close to what it might have been like in the early 1950s, The Birth of Bop is an absolute essential must-have for your vinyl collection.
(Mark Smotroff is an avid vinyl collector who has also worked in marketing communications for decades. He has reviewed music for AudiophileReview.com, among others, and you can see more of his impressive C.V. at LinkedIn.)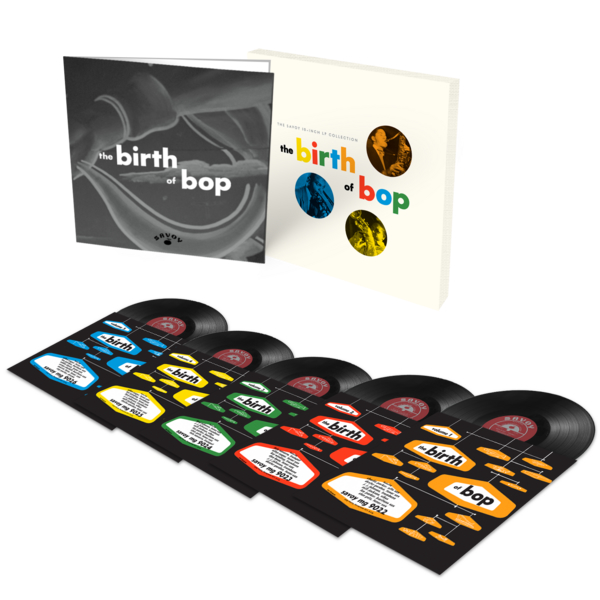 THE BIRTH OF BOP
Five 10-inch LPs (Savoy/Craft Recordings)
The Birth of Bop, Volume 1
Side A
1. Charlie Parker: Romance Without Finance
2. Dexter Gordon: Dexter's Minor Mad
3. J. J. Johnson: Jay Bird
Side B
1. Milt Jackson: Hearing Bells
2. Leo Parker: Chase 'N' Lion (Chase 'n The Lion)
3. Stan Getz: Stan's Mood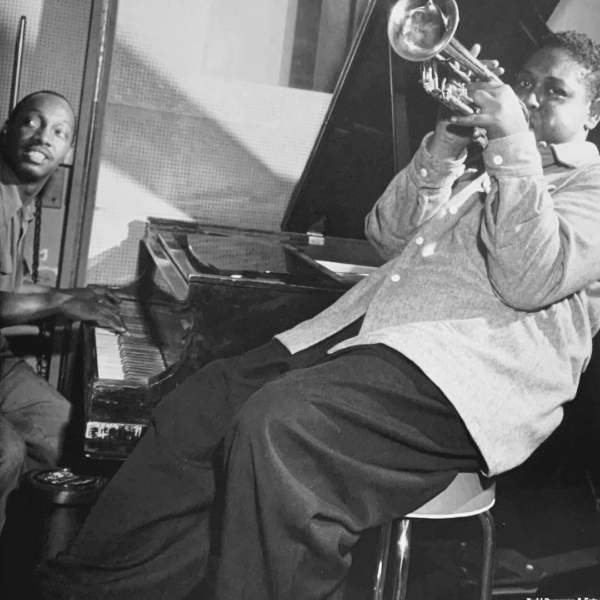 The Birth of Bop, Volume 2
Side A
1. Fats Navarro: Hollerin' And Screamin' (Fatso)
2. Allen Eager: Church Mouse
3. Kai Winding: Always
Side B
1. Don Byas: Byas A Drink
2. J. J. Johnson: Jay Jay
3. Dexter Gordon: Long Tall Dexter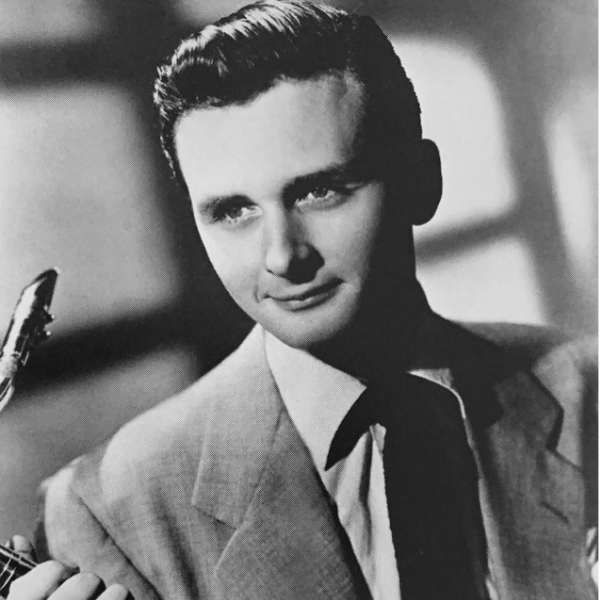 The Birth of Bop, Volume 3
Side A
1. Budd Johnson: Little Benny (King Kong)
2. J. J. Johnson: Mad Be Bop
3. Milt Jackson: Bubu
Side B
1. Leo Parker: Solitude
2. Stan Getz: Don't Worry 'Bout Me
3. Fats Navarro: Maternity (Lard Pot)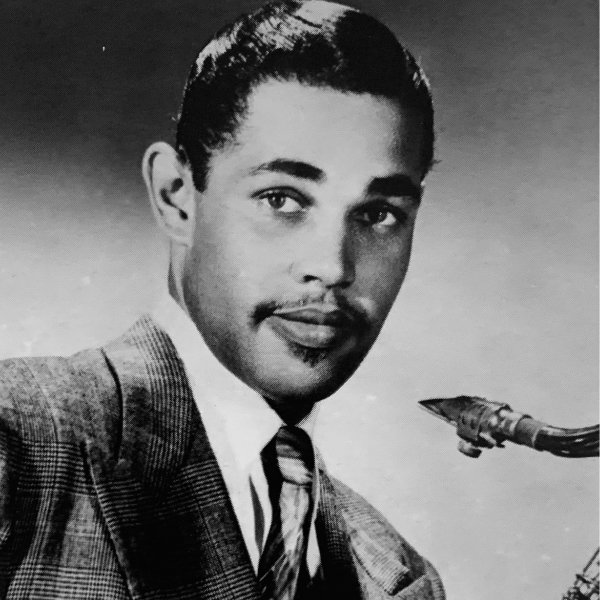 The Birth of Bop, Volume 4
Side A
1. Allen Eager: Donald Jay
2. Kai Winding: Saxon
3. Budd Johnson: Dee Dee's Dance
Side B
1. J. J. Johnson: Coppin' The Bop
2. Milt Jackson: Junior
3. Dexter Gordon: Dexter Digs In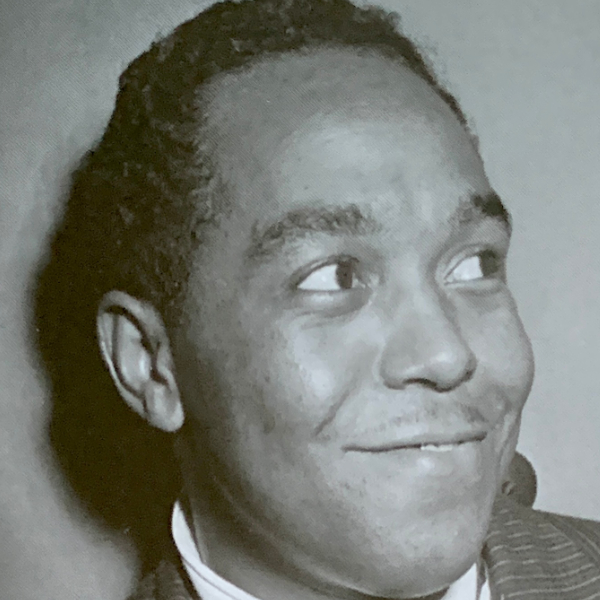 The Birth of Bop, Volume 5
Side A
1. Allen Eager: Unmeditated
2. Leo Parker: The Lion's Roar (Lion Roars)
3. Eddie "Lockjaw" Davis: Stealin' Trash
Side B
1. Roy Porter: Pete's Beat
2. Serge Chaloff: Pumpernickel
3. Morris Lane: Blowin' For Kicks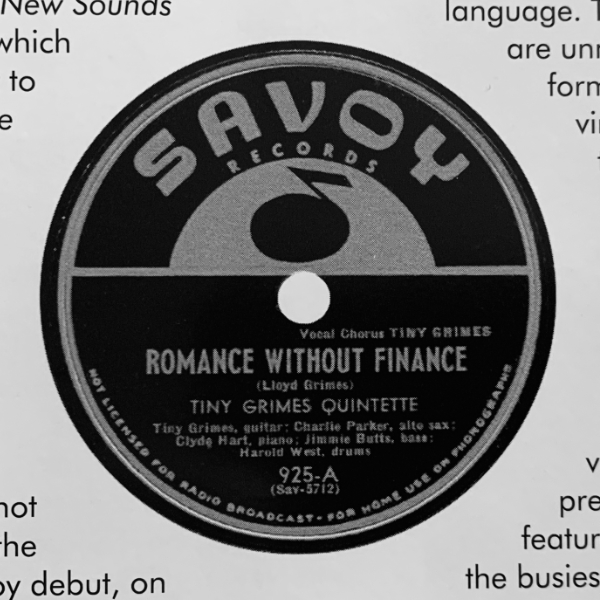 <!- ------------------------------------>