Mal Waldron Sextet's Mal/2, a Rare 1957 Prestige Records Supersession With John Coltrane and Others, Gets a Long Overdue and Well-Deserved AAA 180g 1LP Reissue From Craft Recordings
A new reissue of what some might deem a "lost classic" album of vintage, mid-century 1950s jazz offers important and wonderful music for fans of not only pianist Mal Waldron, but also of saxophone legend John Coltrane in particular. Called Mal/2, this record, originally issued in November 1957, is perhaps not quite all that lost to begin with because there are clearly some people out there who have both been seeking out and holding onto their rare original pressings, driving up the street value on the collectors marketplace.
At the time of this posting, there were exactly zero original 1957 editions on Discogs, while over on Popsike, only 12 copies came up in search (over a period dating back to 2005), with available NM copies selling well into the thousands. Even later reissues have been commanding higher prices, and sellers of the super-exclusive boutique pressings from The Electric Recording Company (just 300 copies, issued in 2017) are asking upwards of $1,000 on Discogs. In short, a good Mal/2 rerelease was clearly long overdue.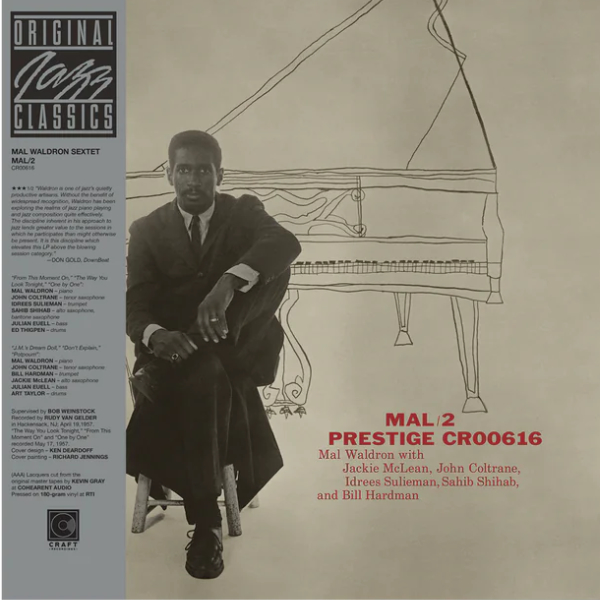 Now newly reissued as part of Craft Recordings' thus-far-exemplary reboot of its Original Jazz Classics line — a.k.a. OJC, a branded series of vintage LP restorations initially issued by Fantasy Records in the 1980s and 1990s — these new editions of albums like Mal/2 are perhaps even better than those hard-to-find originals from the 1950s.
From Craft's official press release, we learn, "In the '80s and '90s, OJC became the go-to imprint for jazz reissues on vinyl, CD, and cassette. Its extensive catalog not only boasted some of the most important albums ever recorded, but also long-out-of-print favorites — all of which featured original cover art and liner notes, as well as superior audio. Original OJC vinyl pressings are still praised and much sought after by jazz fans and audiophiles alike, who have gone to great lengths to document and share how to find the best-sounding pressings. However, with the relaunch of Original Jazz Classics, there is no need to search any longer."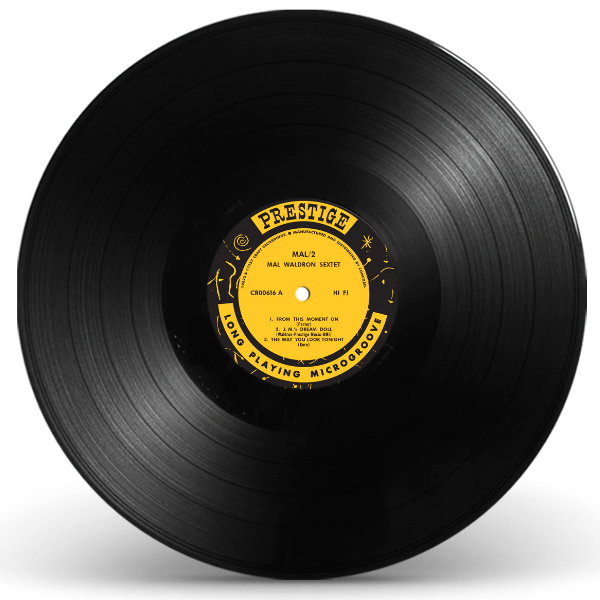 Rechecking the key specs for all releases in this newer OJC series, we confirm that the lacquers have been cut from the original analog master tapes (hence, AAA) by Kevin Gray at Cohearent Audio. Each OJC LP is pressed on 180g vinyl at RTI and housed in a replica of its original tip-on style jacket, and each disc arrives in an audiophile-grade plastic-lined inner sleeve. The pressing I received of Mal/2 for review was perfectly centered on dark black vinyl that was generally dead-quiet (save for minor some surface noise in the inner/runout grooves), allowing the lovely monaural music as recorded by engineer Rudy Van Gelder to pour forth from my speakers transparently. I should also add the SRP for this 180 1LP edition of Mal/2 is $38.99.
Fine pedigree aside, I suppose some newer jazz enthusiasts out there may be wondering why they might even need an album by pianist Mal Waldron in their collections. It's a fair question — and the answer admittedly borders on "trust me, you'll want this" territory.
Established jazz fans know that Waldron was a respected force who played with no less than the likes of Charles Mingus, John Coltrane, and Eric Dolphy, among others. But newer enthusiasts who only seem to currently focus on Bill Evans and Thelonious Monk, when it comes to jazz piano — and this is my own observation here, based on postings I've seen in online forums as well as personal interactions with other collectors I've had in stores — may need some addition encouragement.
Fact is, I almost never see anyone talking about Mal Waldron, whom I consider to be one of the great pianists from that mid-century golden era of jazz — and he also served as Billie Holiday's accompanist in her later years, no less. He's on Mingus' landmark 1956 Atlantic Records release Pithecanthropus Erectus as well as on March 1960's Blues & Roots — and, of course, there are many more fabulous sessions Waldron's playing can be found on.
But let's for a moment focus on the jazz elephant in the room, so to speak, and how John Coltrane's presence on this album tips the scales toward the essential. Regardless of whether you currently know and appreciate Waldron's playing, Trane's distinctive sound tends to dominate the music here to the point of near-ownership. So while it's technically not quite a lost Coltrane album, at times, it sure feels like one. Apart from Waldron, Coltrane and bassist Julian Euell are the only other musicians on every track on this album, one that came from two different sessions and two different sextet groupings.
This unintended reality isn't a bad thing, from my vantage point. In effect, Coltrane effectively becomes the musical Trojan Horse to introduce others to the work of such an underappreciated and gifted pianist, one whose playing is skillful, thoughtful, and often sublime.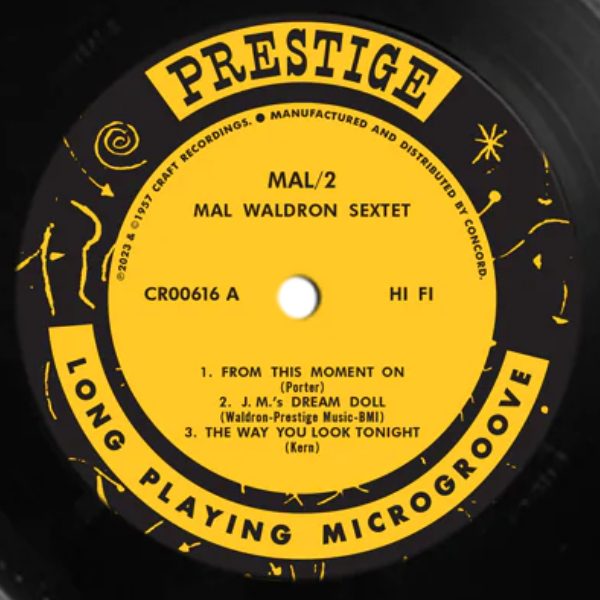 If you're still wondering why Mal/2 is so special, just consider Track 2 on Side A, "J.M.'s Dream Doll." A slow, bluesy 3/4 waltz-time homage to saxophonist Jackie McLean and his wife Dolly, listen in particular for the cohesion between Coltrane and McLean (who leads the tune), as well as trumpeter Bill Hardman. It is just gorgeous, and Coltrane's solo is a sweet snapshot of that classic sonority he was then perfecting. When he takes off, it sends a shudder down the spine, because it is so distinctive.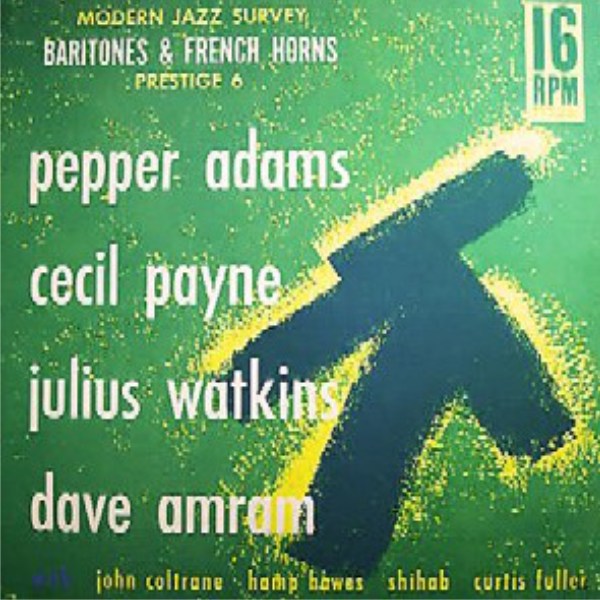 I have experienced this sort of musical takeover phenomenon (if you will) with other Coltrane session appearances. For example, I first learned of jazz tuba player Ray Draper because of Coltrane's presence on a 1958 New Jazz/Prestige recording, The Ray Draper Quintet Featuring John Coltrane. Recordings from a rare 1958 album on which Coltrane was initially listed as a lower-level sideman — and which spun at the even rarer 16rpm! — called Modern Jazz Survey 2 / Baritones & French Horns (Prestige 6) was later repackaged into a Coltrane-branded 1963 album called Dakar.
At any rate, Coltrane's presence here on Mal/2 is also significant, as it was released just a month after the saxophone legend's first solo release as a leader, October 1957's Coltrane. (Both albums were recorded in the spring of that year.)
All that said, for me, this album has been quite the revelation, and as a longtime fan of Waldron's piano playing, I try to pick up his albums whenever I can. Yet, as I alluded to earlier, Waldron's earliest albums remain quite elusive, and are generally pretty hard to find in any condition, or else they're quite expensive — or both.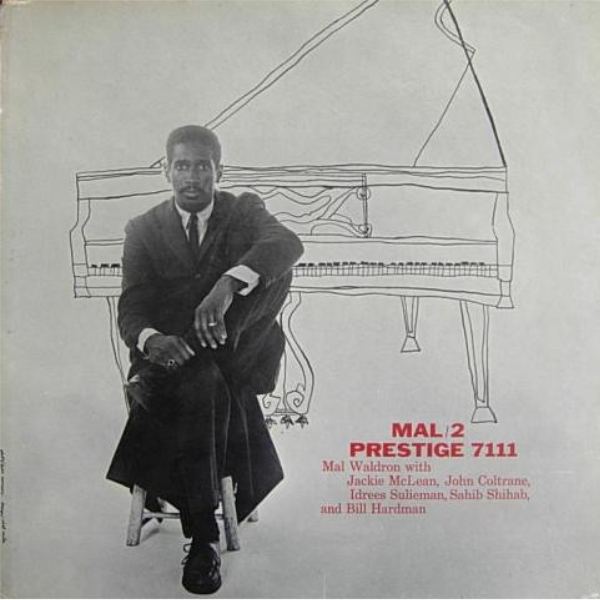 I do not own an original pressing (cover shown above) to compare the Craft OJC edition of Mal/2 with, but historically speaking. Kevin Gray's work has been quite accurate and true to the originals whenever I've had the luxury of direct comparison. For a vintage monaural recording from 1957, I think this new Craft edition sounds terrific. Frankly, it is a wonder that the original tapes still exist at all!
Mal/2 is another fine new entry in the reboot of the Original Jazz Classics series. As I observed in this recent Short Cuts combo review that included Miles Davis and Bill Evans OJC reissues (which you can read right here), the quality here is wonderful, and for the price point, it's an outstanding value. The only thing that is different is the serial number and the lack of "deep groove" on the pressing (for those of you who are into that sort of detail). Save for obtaining that rare unicorn of a sealed and/or unplayed original, the pressing quality on this new OJC edition of Mal/2 is likely better than you could get with an original, even if you could find one.
As far as the numerical rating goes, let me put it this way: for a new pressing cut off a 66-year-old analog tape, it sounds quite remarkable, with a minimum of tape hiss and other issues that might arise from magnetic tape that deteriorates a bit with every play. (Given the scarcity of the original vinyl pressings of this album, I suspect this master tape wasn't played very much.)
Of course, when I turned up the volume on my amp, I did detect a periodic drop out here and there, but there was nothing major that would get in the way of enjoying the music here on Mal/2. Tape degradation is an inevitability, and one of the downsides of the cherished all-analog process — and besides, there is no chance for digitally repairing those microscopic magnetic particle failings.
Anyhow, this all stacks up to a bottom-line factor that, if you love Mal Waldron and John Coltrane's playing, this new Craft OJC edition of Mal Waldron Sextet's Mal/2 is an important and fine-sounding release well worth picking up and adding to your collection. 'Nuff said.
(Mark Smotroff is an avid vinyl collector who has also worked in marketing communications for decades. He has reviewed music for AudiophileReview.com, among others, and you can see more of his impressive C.V. at LinkedIn.)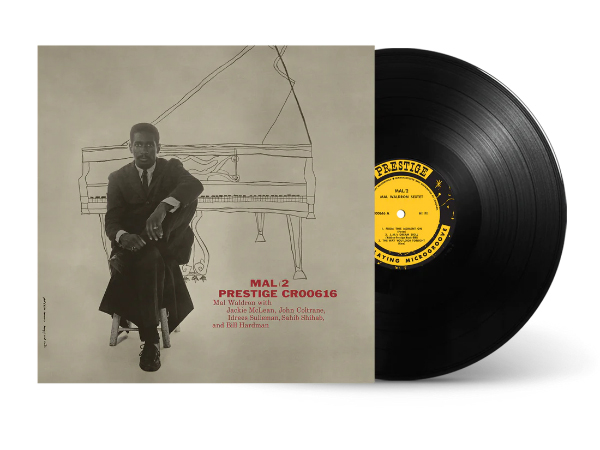 MAL WALDRON SEXTET
MAL/2
180g 1LP (Prestige/Craft Recordings)
Side A
1. From This Moment On
2. J.M.'s Dream Doll
3. The Way You Look Tonight
Side B
1. One By One
2. Don't Explain
3. Potpourri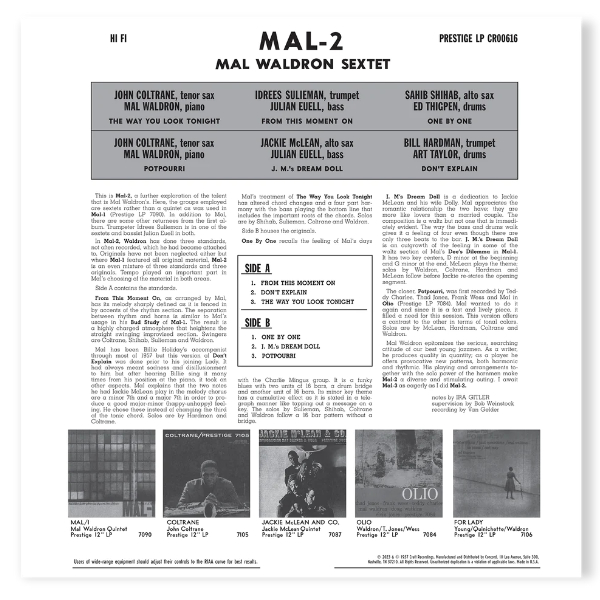 <!- ------------------------------------>