The AJ Conti Transcendence Turntable Debuts at LAAS 2017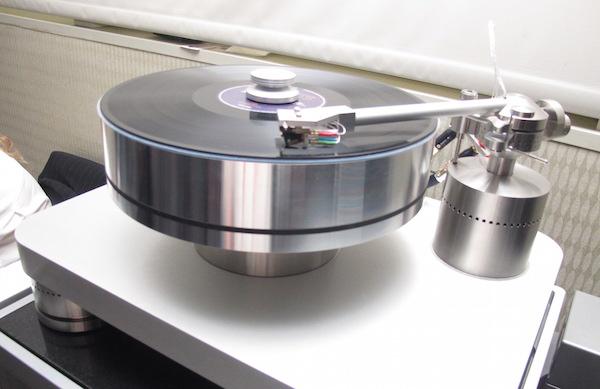 Without a doubt, the sound produced in the Vandersteen, Audio Research, Basis, Harmonic Resolution Systems room at LAAS 2017 was the best ever achieved by this team at an audio show.
Hosted by Optimal Enchantment's Randy Cooley, the room featured the late AJ Conti's Transcendence turntable and Super Arm fitted with Lyra Atlas cartridge, the Vandersteen 7 speakers plus new Vandersteen subwoofers and Vandersteen amplifiers plus ARC Reference Phono 10 phono preamp.
This turntable is the acrylic-free, minimal-plinth design I always hoped AJ would design and built.
This memorial to AJ was in the room.
<!- ------------------------------------>
| | | | | | | | | | | |
| --- | --- | --- | --- | --- | --- | --- | --- | --- | --- | --- |
| | Equipment Reviews | | The Gruvy Awards | | Blogs | Columns | | Show Reports | | News |