Parlogram Auctions: A Customer's Honest Experience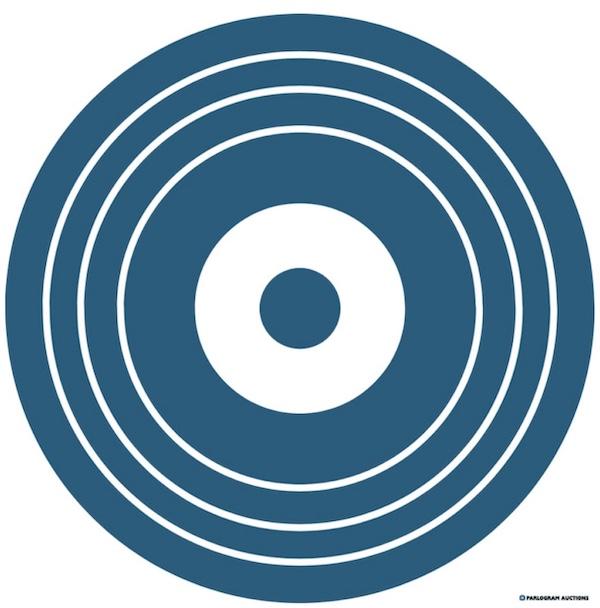 "Obsessive" is the one word that best describes a true Beatles fan. Most Beatles songs contain subtleties that some first notice only after a few hundred listens. Add critical listening tendencies and repeated plays to the fragility of vinyl records, plus the ease with which defects can be heard and you have a recipe for disaster—especially if you add to the mix "audiophilia".
Despite the group's historical importance and enduring popularity, well-pressed and well-mastered vinyl copies of Beatles albums are increasingly hard to come by. The 2012 digitally-sourced stereo remasters were overly-compressed, suffered indistinct stereo imaging and overall sounded inorganic and at times harsh. The four current four remixes—Sgt. Pepper's Lonely Hearts Club Band, The Beatles (The "White Album"), Abbey Road, and most recently Let It Be, point the way towards a more promising future. However, many longtime fans aren't happy with these sometimes drastically different sounding remixes; they're not universal crowd-pleasers (no pun intended), not yet anyway. In the mono realm, Beatles fans are in great shape… if it were still 2014. The out-of-print, all-analogue mastered mono box set featured all the original UK mono Beatles albums plus the North American Magical Mystery Tour and the 3 LP "Mono Masters" set. Everything sounded excellent. Certain mono remasters even outdid UK originals! Unfortunately, nowadays used copies of that prized mono box set may set one back a kidney donation (on Amazon used box sets start at $2,299.98).
All that remains are vintage pressings, which depending on their country of origin, may sound absolutely wonderful, and will please fans both old and new. Finding honest, reputable Beatles vinyl resellers can be difficult; Beatles fans especially will pay exorbitant prices when they want something, and everybody knows that. When shelling out large sums of money, one wants to hear clean, uncompressed music (not ticks, pops, and thuds). Andrew Milton is one such reputable Beatles vinyl reseller. He brings to the world honestly graded Beatles records, leaving in the dirt all the truth-benders and scammers many of us who buy online have faced.
According to the Parlogram Auctions website Andrew Milton has since 1988 sold rare vinyl and memorabilia. Throughout those 34 years, he has built quite a reputation; the way in which he values honesty and integrity places him among the business's most respected resellers. He runs a popular YouTube channel that certainly helps too. However, as with anything, popularity often masks the truth and after seeing the website's comparatively high, though still reasonable prices, I selected two records and made an order; I wanted to see first-hand just how honest Andrew's grading is and more importantly if I can recommend his business to friends and AnalogPlanet readers.
Andrew advertised the two records I ordered, a 1982 UK stereo Rubber Soul and a 1982 UK stereo Please Please Me (both cut by legendary Beatles cutting engineer Harry Moss) as stone mint pressings except that each album jacket had 2-3cm upper seam stresses. Shipping fees cost me approximately $34 CAD, which may sound ludicrous, though as a Canadian, to me expensive shipping fees are nothing new. My fellow Canadian readers can confirm this. Andrew emailed me a tracking number a day or two after I placed the order. I greatly appreciated this, especially since it was an international shipment (Andrew's located in Austria). The records arrived a week later, totally overpackaged; I couldn't be happier!
I quickly saw as I unpackaged the records that Andrew means business. Not only did he re-sleeve each disc using high quality poly-lined paper inner sleeves, but he also sealed each record using a resealable outer sleeve, placing the disc outside the album jacket as is the best practice. He then placed each now-sealed album inside the thickest, sturdiest open outer sleeve I've ever seen. Parlogram Auctions sets a new record packaging standard that all companies should follow. The care and effort Andrew puts into safe packaging is practically palpable.
I conservatively graded each jacket once I'd stripped away the carboard packaging and outer sleeves. There were no discrepancies between my grading and Andrew's. His excessive packaging ensured that neither album suffered any value-losing transportation damage. The EMI inner sleeves looked museum quality mint—as if they'd just left the Hayes-Middlesex EMI factory. All labels looked excellent and the absence of spindle marks made it appear as if these records had never been played. The website listing provided lacquer numbers for Please Please Me (-4,-4) and Rubber Soul (-6,-5) though not mother or stamper numbers. I read my copies and found that both sides of Please Please Me were sourced from third mother plates and side two used a 4th stamper. There was no stamper information on side 1. Rubber Soul's first side used a 4th mother plate and a 67th stamper, while the second side used a 1st mother plate and a 36th stamper. It appears on the website that only higher-priced items detail stamper and mother numbers. Generally speaking, beyond the 100th stamper sound quality tends to suffers so I feel Andrew should in the future always provide this information. On a brighter note, all playing surfaces appeared shiny and blemish-free, though that never tells the full sonic story.
Playback is the real test, and each disc was as "minty" as promised. Normally, Andrew grades his records visually as well as sonically. However, as these hadn't previously felt a stylus, he kept them "virgin" and graded only visually. While I highly disagree with the notion that one play will affect a record's sonic capabilities, I will respect Andrew's decision, understanding that by certain standards even one play decreases a record's value. I lucked out here. Listening closely with headphones, I heard no sonic defects. Others may not share the same luck buying a record Andrew deems previously unplayed. It's a small complaint, though one worth mentioning nonetheless.
Even if you currently have a trustworthy Beatles vinyl reseller and especially if you don't, consider Parlogram Auctions. Surely, though other reputable Beatles vinyl resellers exist, I can't name one as public and whose service remains as streamlined and (in my experience so far) as dependable as Andrew Milton's Parlogram Auctions. You may pay a bit more at Parlogram Auctions, but but based on my experience, you should feel confident that what you've ordered is in fact what you've ordered, and not a scratch-ridden surprise. Those on tighter budgets may at least enjoy the Parlogram Auctions YouTube channel, where you'll find entertaining and educational Beatles vinyl videos. That, my fellow Beatlemaniacs, is an offer you can't refuse.
(Nathan Zeller is a Beatles fanatic and passionate audiophile found in Western Canada. Currently, he's comparing ELAC's Uni-Fi 2.0 UB52 loudspeakers to KEF's LS50 Metas. They're much closer than you'd imagine.)
<!- ------------------------------------>