Review Explosion: Red Hot Chili Peppers, Weezer, Yung Lean, Son House, & Johnny Marr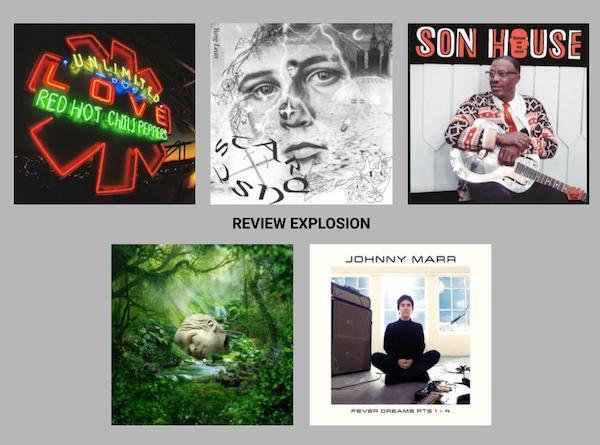 (Review Explosion, curated by contributing editor Malachi Lui, is AnalogPlanet's guide to notable recent releases and reissues. It focuses on the previous few months' new releases for which we don't have time or energy to cover more extensively.)
Red Hot Chili Peppers - Unlimited Love
Warner Records 96/24 stream (2LP, CD, and cassette variants available)
Produced by: Rick Rubin
Engineered by: Various
Mixed by: Ryan Hewitt
Mastered by: Bernie Grundman
Music: 5
Sound: 8
With Unlimited Love, the Red Hot Chili Peppers return for their first record since 2016's The Getaway, and with guitarist John Frusciante the first since 2006's Stadium Arcadium. While the classic lineup's reunion seems exciting, the Rick Rubin-produced Unlimited Love lacks their best work's energy and catchiness; it merely sounds like four middle-aged guys playing in a room, which listeners will either find enjoyably simple and pure, or exhaustingly uninteresting. I fall in the latter camp—the musicianship is top-notch as usual, though frontman Anthony Kiedis doesn't have the occasional lyrical highlights and energetic vocals that usually make full RHCP albums at least somewhat worthwhile. Singles "Black Summer" and "These Are The Ways" find him pondering the state of the world, "Poster Child" is almost outlandishly referential, and we'll diplomatically say that "Aquatic Mouth Dance" and "She's A Lover" are RHCP songs that exist in 2022. Still, Unlimited Love isn't meant to be a masterpiece, and it's certainly listenable; between Frusciante's return and the great-sounding analog recording, it'll more than please most RHCP fans.
Weezer - SZNZ: Spring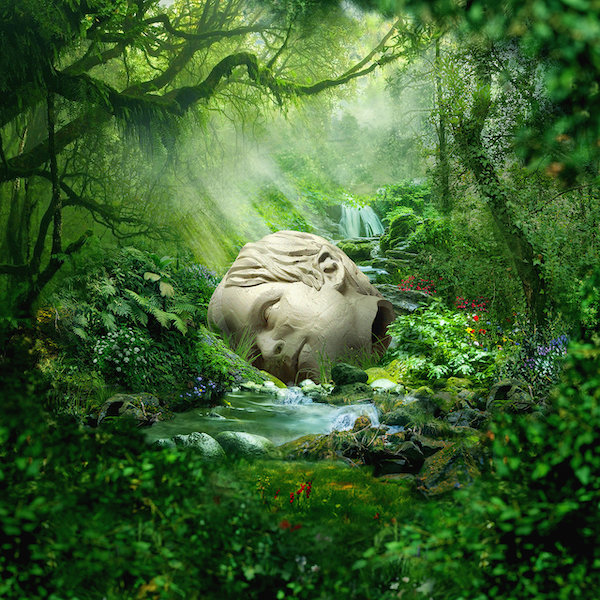 Crush Music/Atlantic 96/24 stream (vinyl and CD available later)
Produced by: Jake Sinclair, Suzy Shinn, and Ethan Gruska
Engineered by: Various
Mixed by: John Sinclair and Rob Kinelski
Mastered by: Bernie Grundman
Music: 5
Sound: 7
The first of a seasons-centered EP series (with each release interpolating Vivaldi's The Four Seasons), Weezer's SZNZ: Spring is yet another middling entry in the band's frustratingly inconsistent catalog. While they've played it safe post-Pinkerton, Spring is remarkably inoffensive; there's nothing about it to love or hate, and if it was in the children's music section, few would bat an eye. It's breezy and not terribly overproduced, though it takes about four minutes to realize it's painfully boring. Lyrically, Rivers Cuomo spends the 21-minute duration singing hollow lines about Adam and Eve, the angels, and hearts overflowing with love (you don't even hear him in interesting "nerdy dad" mode like on last year's OK Human). Musically, Spring takes from the soft, melodic indie pop of XO-era Elliott Smith, except the clean modern production and generic songs makes it sound like background music for commercials advertising three-day mountain getaways at low prices. While I'd like to be optimistic about the rest of the SZNZ series, it's probably best to not get too excited.
Yung Lean - Stardust
World Affairs/YEAR0001 44.1/24 stream (no physicals yet)
Produced by: Various
Engineered by: Uncredited
Mixed by: Uncredited
Mastered by: Uncredited
Music: 7
Sound: 7
The ever-prolific Swedish innovator Yung Lean (Jonatan Leandoer) recently released Stardust. It's billed as a mixtape, yet arrives at a time of increased artistic recognition and features collaborations with FKA twigs, Skrillex, Bladee, Ecco2k, and Thaiboy Digital. Stardust is a solid Yung Lean project, but not an exceptional one; more than anything, it feels like a victory lap. Lyrically, he runs through the usual topics—drugs, girls, depression, and luxury—quite well, though he's done it better before, and his vocals range from pleasantly dissonant to blatantly off-key. The mixtape's production is heavy on nice but not particularly special synthscapes, though there are some more interesting moments: the pop-minded coldwave of the FKA twigs-featuring "Bliss" (which prominently samples Soviet post-punk band Alyans' "Ha 3ape"), the dreamlike bubbling synths on "Trip," and the Burial-esque drums on the Skrillex-co-produced "Lips" (there are producers who are better at ripping off Burial, though Skrillex imitating Burial is far less obnoxious than Skrillex doing Skrillex). While Stardust doesn't offer anything groundbreaking, it's a good mixtape from a restlessly creative legend who's far from finished.
Son House - Forever On My Mind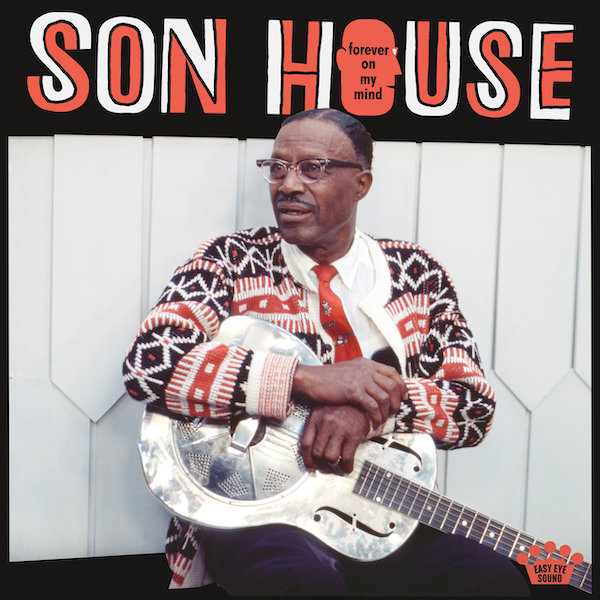 Easy Eye Sound 44.1/24 stream (LP variants and CD available)
Produced by: Dan Auerbach and Dick Waterman
Engineered by: M. Allen Parker
Mixed by: N/A
Mastered by: Ryan Smith at Sterling Sound
Music: 7
Sound: 8
There are only a few musically and sonically good live recordings of Delta blues legend Son House, though now among them is Forever On My Mind, released by Dan Auerbach's Easy Eye Sound. Culled from the archives of blues historian and manager Dick Waterman (who, along with Nick Perls and Phil Spiro, rediscovered House in 1964), Forever On My Mind captures a full November 23, 1964 live performance at Wabash College in Crawfordsville, Indiana, where House played eight songs for an audience of around 50 people. While he recorded seven of these songs for the following year's essential Father Of Folk Blues, he never officially recorded this release's title track; "Forever On My Mind" doesn't particularly stand out among House's material from this era, but it's a welcome if belated addition to his catalog. The rest of the show captures him in excellent, sober form, and the sound quality, while imperfect, lets his voice and dobro shine clearly. Forever On My Mind isn't mandatory listening for those who aren't hardcore blues enthusiasts or historians, but it's still a historically important recording that's wonderful to finally hear.
Johnny Marr - Fever Dreams Pts 1-4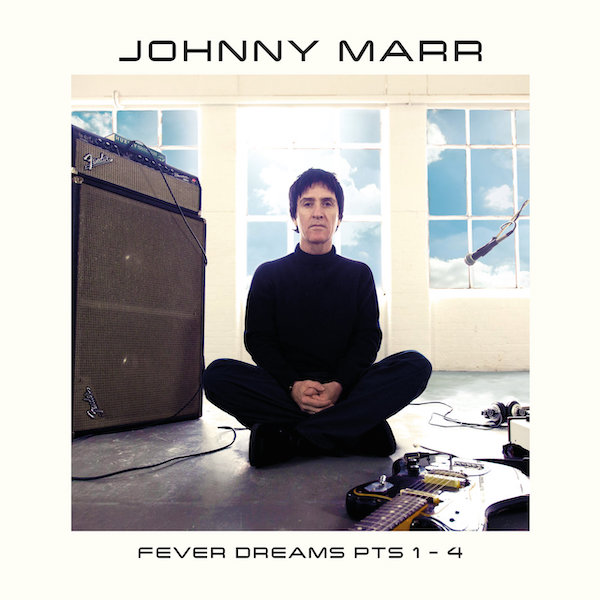 BMG/New Voodoo NVLP005T limited edition turquoise vinyl 2LP
Produced by: Johnny Marr and Doviak
Engineered by: Russ Miller at The Crazy Face Factory
Mixed by: Claudius Mittendorfer
Mastered by: Frank Arkwright at Abbey Road
Music: 5
Sound: 6
Johnny Marr's new 73-minute double album Fever Dreams Pts 1-4 isn't offensively bad, though I can't say it's worth your time or money. The 16 songs, sequenced in four equal parts, are competent, but far from interesting or profound; Marr's legacy of course lies as a guitarist, not as a lyricist or solo act. His guitar playing is on autopilot here, and Fever Dreams Pts 1-4's bland, electronically textured indie rock long overstays its welcome. Maybe it's best enjoyed in those four separate parts, but as a full work it's a bloated slog of musical wallpaper. File under "For Smiths [& Electronic] Completists Only."
Still, I ended up with a copy of the "limited edition" turquoise vinyl 2LP, which through a record store giveaway I won with a signed album cover print. Frank Arkwright at Abbey Road mastered digital files and cut lacquers, and the mastering is compressed and sounds optimized more for digital than vinyl. Unfortunately, those lacquers were then plated and pressed at Poland's Takt Direct, and like everything else I've heard from Takt Direct, the sound is dry and dead compared to the digital counterparts. Both discs in my copy were slightly warped and had some light noise, though the turquoise color looks good and despite the underwhelming design, the high-gloss gatefold jacket and printed inner sleeves feel nice. I'm happy to have the vinyl and signed poster, but I wouldn't recommend buying it (signed bundles were also available via his webstore, and aren't too hard to find).
(Malachi Lui is an AnalogPlanet contributing editor, music obsessive, avid record collector, and art enthusiast. Follow him on Twitter and Instagram.)
<!- ------------------------------------>