Vinyl Review Explosion: Clairo, Mariya Takeuchi, Sault, & Dean Blunt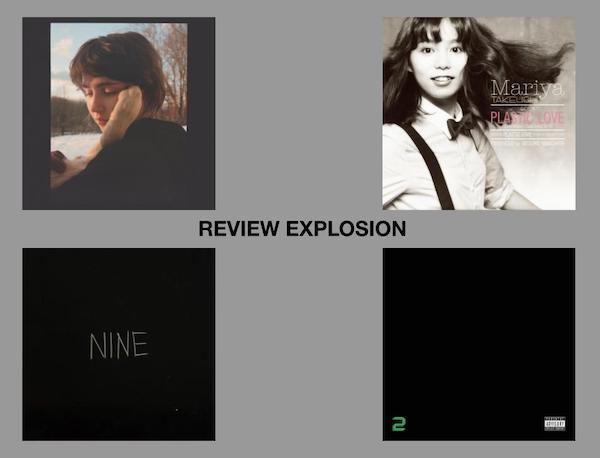 (Review Explosion, curated by contributing editor Malachi Lui, is AnalogPlanet's guide to notable recent releases and reissues. It focuses on the previous few months' new releases for which we don't have time or energy to cover more extensively.)
Clairo - Sling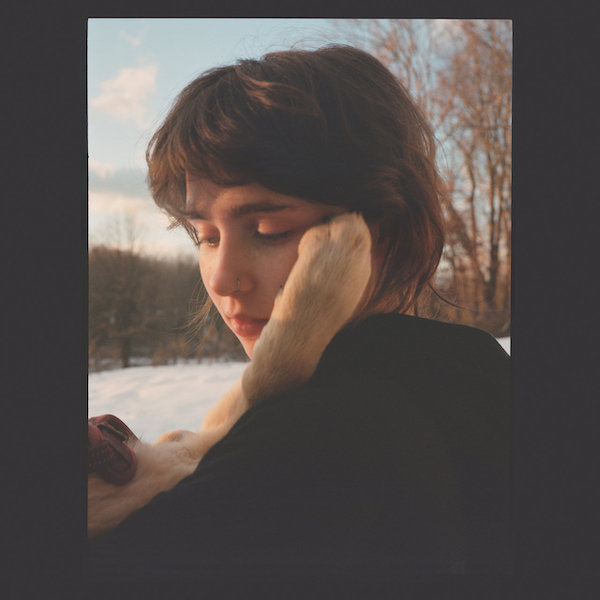 Clairo Records/FADER Label/Republic Records B0033912-01 black vinyl LP (colored vinyl, CD, and cassette also available)
Produced by: Claire Cottrill and Jack Antonoff
Engineered by: Laura Sisk, Jack Antonoff, John Rooney, Shubham Mondal, and Sam Baker
Mixed by: Jack Antonoff and Laura Sisk
Mastered by: Chris Gehringer and Will Quinnell (digital), Joe Nino-Hernes (vinyl) at Sterling Sound
Music: 8
Sound: 8
Two years after her debut LP Immunity's atmospheric bedroom pop, Clairo (Claire Cottrill) released the starkly different Sling, a 70s-inspired singer-songwriter folk pop record co-produced by Jack Antonoff. With lush harmonies, delicate production, and excellent lyricism, Sling greatly advances Clairo's work. Her lyrics are gripping and vulnerable, describing topics such as fame-induced burnout ("Complain to the management about my lack of self-respect," she sings on album closer "Management"), the music industry's sexualization of young women ("Blouse"), suicidal thoughts ("Just For Today"), and parenthood. The sparse, mostly acoustic arrangements give the songs space to breathe and flourish; while it charted higher than its predecessor, Sling's sound and lack of "playlistable" songs feels designed to speak to her already established audience. That's for the better, as Sling isn't a record that can be passively heard.
I bought the standard black vinyl edition, cut by Joe Nino-Hernes at Sterling Sound and pressed at Standard Vinyl in Canada. The recording and mastering is superb; the vinyl especially highlights vocal nuances and sonic textures. Unfortunately, surface noise plagues my copy, and in that regard I'd assume the colored variants are even worse. The packaging consists of a direct-to-board gatefold jacket and a printed inner sleeve with photos, credits, and lyrics. While this is a (mostly) thoughtful physical release, it's a bit overpriced (I paid $32.99) and the disc itself could've been better.
Mariya Takeuchi - "Plastic Love"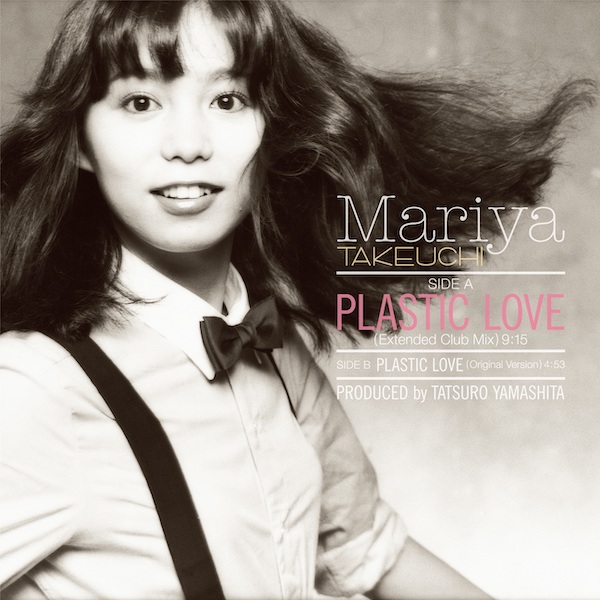 Warner Music Japan/Moon Records WPJL-10152 limited edition 180g 12"
Produced by: Tatsuro Yamashita
Engineered by: Yasuo Satoh and Shigeru Takise at Onkio Haus
Mixed by: Tatsuro Yamashita and Yasuo Satoh at Onkio Haus
Mastered by: Isao Kikuchi (digital) and Katsutoshi Kitamura (vinyl) at Warner Music Mastering
Music: 8
Sound: 8
In 2017, anonymous YouTube user Plastic Lover uploaded J-pop singer Mariya Takeuchi's 1984 hit "Plastic Love" with the photo from her 1980 single "Sweetest Music". This seven-minute "Plastic Love" remix of unknown origin became a hit; YouTube's recommendations algorithm, notorious for spotlighting 70s and 80s Japanese music, fueled its rediscovery in the West. Alan Levenson's black-and-white photo of a smiling earlier Takeuchi soon became synonymous with "Plastic Love," a key part of city pop's current revival.
Produced by Mariya Takeuchi's husband Tatsuro Yamashita (the "king of city pop"), "Plastic Love" first appeared on her 1984 comeback album Variety. The album isn't great, though Yamashita's sparkling, funky production and Takeuchi's slick vocal performance make the saccharine "Plastic Love" absolutely infectious. For Record Day 2021, Warner Music Japan reissued Variety, Takeuchi's 1987 LP Request, and this "Plastic Love" 180g 12" single. The now-expensive original 1985 12" used a remix of the five-minute original alongside the airier, more beat-focused nine-minute "Extended Club Mix;" this Record Day reissue replaces that "Original Length Remix" with the proper 1984 album version. The new vinyl, cut by Katsutoshi Kitamura at Warner Music Mastering and perfectly pressed at Toyokasei, sounds a bit dry and compressed but has explosive punch and black backgrounds. A tip-on jacket with the "Sweetest Music" image rounds out the ¥2,100 package, which for casual fans like myself is beyond suitable. (In case you despise the "Sweetest Music" photo, my copy from CDJapan also included an A4-sized plastic folder printed with the original 1985 12"'s artwork.)
Sault - Nine
Forever Living Originals FL00008LP limited edition 45rpm LP (limited edition CD also available)
Produced by: Inflo
Engineered by: N/A
Mixed by: N/A
Mastered by: "ST" at Optimal Media (vinyl)
Music: 7
Sound: 7
As they continually rack up critical praise and even a Mercury Prize nomination, Sault remains elusive; the UK collective led by Inflo (producer for Little Simz, Adele, Michael Kiwanuka, and others) doesn't give interviews, perform live, or appear on camera. They made available only for 99 days their new album Nine, a lyrically relevant sonic time warp. Folding in UK hip-hop, gospel, and funk (as well as some subtle dance embellishments), Nine's psychedelic chipmunk soul is an unsettling glimpse into dark spaces of trauma and grief. "London Gangs" details London's gang culture ("London gangs, RIP postcodes/Revenge is all you know/They did your big bro"), "Alcohol" is about self-medication, "Bitter Streets" explores trauma dashing hopes of a better future, and "Light's In Your Hands" is about difficult experiences making one grow up faster ("When you think about it, I never had a childhood/I was always on edge, constantly on edge," goes a spoken clip at the song's end). Little Simz' verse on "You From London" describes her childhood surrounded by poverty and violence, while Michael Ofo tells the story of his father's murder on "Mike's Story." While not an everyday listen, Nine is a powerful record that musically stands out from everything surrounding it.
While Nine is no longer digitally available, you can still get the limited edition LP and CD pressings. Optimal Media cut and pressed the vinyl edition, which runs at 45rpm (the album is 34 minutes long). The sound is adequate but soft and rather dull; compared to the digital files, the vinyl lacks the usual added vibrancy. The standard weight disc is slightly off-center, has a minor dish warp (though it doesn't affect playback), and there's light surface noise throughout. The direct-to-board foldover jacket is basic, though for this release, it's passable. Nine is only available in the US as an import, and many sellers overprice it; be wary of any copy costing more than $30 (and even that's a bit extreme).
Dean Blunt - BLACK METAL 2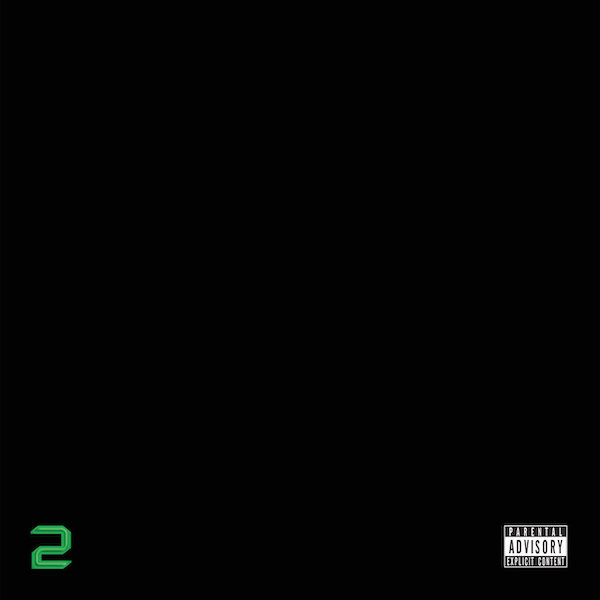 Rough Trade Records RT0253LP 180g LP (CD also available)
Produced by: Dean Blunt and Kwake Bass
Engineered by: Kwake Bass
Mixed by: Dean Blunt and Kwake Bass
Mastered by: "KR" at Optimal Media (vinyl)
Music: 8
Sound: 8
Dean Blunt's discography is as brilliant as it is vast and often obtuse, yet this year's BLACK METAL 2 (a sequel to 2014's BLACK METAL) is one of his most concise and accessible works. I won't repeat what I said in September's Review Explosion, though if this is your first Dean Blunt listen, don't expect to immediately understand it. Diving into his work is a sizable investment in time and energy, though if you're patient enough it provides immense reward. (I'd also like to note that "the rot" is the most beautiful song I've heard this year, and that's unlikely to change between now and next month's year-end round-up.)
Rough Trade Records recently released BLACK METAL 2 on LP and CD; the former is a 180g black vinyl disc in all-black packaging, cut and pressed at Optimal. The sound isn't particularly revelatory, but the highs are more open and the bass is more robust compared to the lossless digital stream. Physical copies also include bonus track "ASTRO," a slowed-down "SKETAMINE" instrumental placed between "ZaZa'' and "WOOSAH." It doesn't add or detract from the listening experience, and I doubt this unadvertised extra will greatly incentivise physical purchases (if you like this record, you'd buy it with or without "ASTRO"). My copy has a slight dish warp and some light surface noise, but it's still a high quality pressing worth the $21 I paid.
(Malachi Lui is an AnalogPlanet contributing editor, music obsessive, avid record collector, and art enthusiast. Follow him on Twitter: @MalachiLui and Instagram: @malachi__lui)
<!- ------------------------------------>