Mark Dawes's Top Five LPs 2021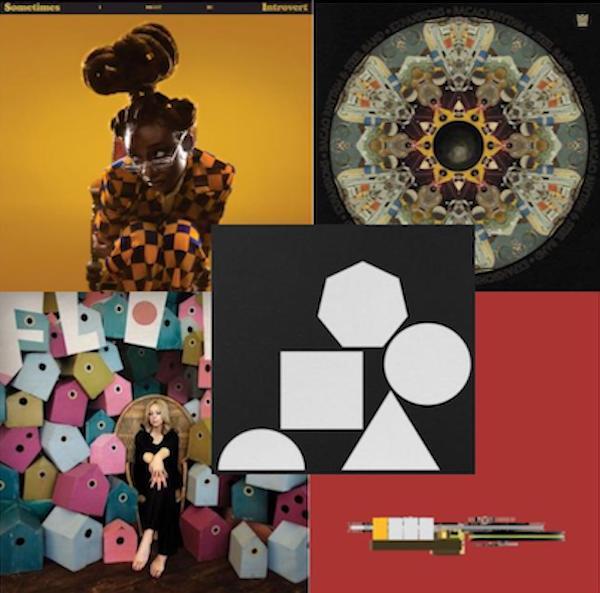 These five excellent vinyl releases from 2021 include a five LP box set and a double LP, so you really get TEN albums for the price of five! If that doesn't make you want to read on, I give up—come on, I'm killing myself here! You're driving me out of business! But seriously folks, on the topic of money—I buy all my own records, so please be assured that none of these are promo copies and these recommendations are my personal choices from the crop of 2021.
Jane Weaver Flock (Fire Records FIRELP544)
Music 9
Sound 8
Mixed by Henry Broadhead, Gareth Mallinson
Mastered by Heba Kadry
Pressing by Optimal Media
A sublime slice of English psychedelia and quirky electronic pop. If you have ever enjoyed Stereolab, Goldfrapp or Broadcast, Weaver's unconventional, oblique grooves will be rewarding. Characterised by compositional left-turns, lyrical curiosities and a sonic palette that feels live and lithe, Weaver's songwriting departs from standard sensibilities and switches deliciously from song to song. "Heartlow" is a touching opener, harmonically and melodically sophisticated. First single "The Revolution Of Super Visions" is a compelling slice of oddball synthetic funk, and is the track to seek out first. It immediately bumps headlong into "Stages Of Phases" a joyful Bolan-esque stomper that showcases the delicate soar of Weaver's vocals. The sublime "Lux" almost functions as an outro to the previous track, deliciously calming and contrasting. Overall, there is a satisfying motorik chug to the rhythmic structure of the album which complements Weaver's sustained, breathy vocals. "Flock" floats in on a flute theme before merging with delayed vocals, only to be ambushed by some furious drums by Andrew Cheetham and a sinuous bass from Matt Grayson. "Sunset Dreams" really showcases the sweetness and strangeness of Weaver's vocal delivery, underpinned by a solid, placid bass and filigree guitars. "All The Things You Do" squelches and wobbles with synths and theremin-like sounds and a bossanova percussion line. "Pyramid Schemes" provides muscular funk alongside the voice of the chanteuse, while "Solarised" fades in from another place for a delirious, almost Balearic conclusion. Overlapping, layered vocals and phasing synths swish around a lazy disco rhythm, lulling and at once propulsive. The pressing by Optimal, on cream vinyl, is precise but has enough edge to balance the sweetness of Weaver's silky voice.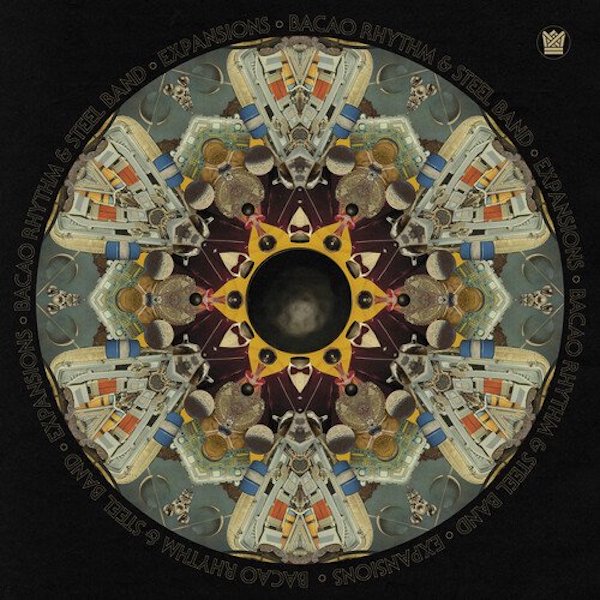 Bacao Rhythm & Steel Band Expansions (Big Crown BC095-LP-C2)
Music 9
Sound 8
Mixed by Steffen Wagner
Mastered at Masterdisk
Pressing by N/A
There are lots of steel bands in London, flowering from the Caribbean communities who rehearse fanatically to produce steel-pan perfection every year for the Notting Hill Carnival. Until I heard a series of killer 7" singles and the LP 55 by Bacao Rhythm & Steel Band, I had no idea there was a steel band in Hamburg, Germany. This new LP revisits the dirty funk backbone and melodic steel percussion of previous outings, comprising cover versions and some original compositions. Earlier recordings include cheeky versions of songs such as "P.I.M.P" by Kanye West. This LP sees the band lay down a funky, dubby interpretation of Grace Jones' "My Jamaican Guy" and a delightful cut reprising Minnie Riperton's sublime "Les Fleurs" as well as songs by Isaac Hayes and Erykah Badu. For my money, the five credited drummers and four credited bass players are the soul of this recording, while the steel-pans are the heart of it. The sound is fantastically chunky and the rhythmic performances satisfyingly tight, with a soulful, gritty edge to the guitars. It should be highlighted that these performances are instrumental only; vocal lines are rendered by the steel-pans, and there is fine tonal input from well-structured brass. While I love the music on this LP, and really enjoy the undoubted abilities of the musicians, my pressing was not without issues. I had two copies of the emerald vinyl version (other versions are available) which both suffered from unplayable dimples; my second copy jumped a lot more than the first because of other invisible defects. Ryan from Big Crown was extremely helpful and provided excellent customer service, no questions asked. I cannot confirm who this pressing is by, although other variants came from Kindercore. I would have no complaints at all if it played through without skipping - this LP has a hot, classic sound. I suspect the label know there are issues, and have hopefully been able to produce better pressings - the artwork, music and sound are all excellent, and worth exploring if you want some solid funk with a (Teutonic) Caribbean feel.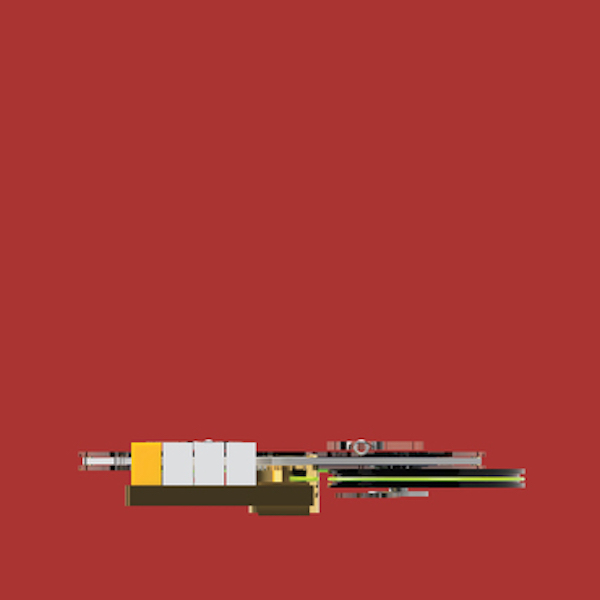 Lomond Campbell LŪP (One Little Independent Records TPLP1680)
Music 9
Sound 8
Mixed by Lomond Campbell
Mastered by Alex Wharton, Abbey Road
Pressing by N/A
This record was an enlightening discovery to me this year. Scottish artist and musician Lomond Campbell has produced numerous recordings, of which I knew nothing, but this quote from his Bandcamp page describes his artistry much better than I can.
"Although his music is grounded in sound it often incorporates sculpture, engineering, product design, and visual art. Using a combination of hardware hacking and industrial manufacturing techniques, Lomond builds his own unique instruments and devices for creating sound which he combines with modular synths, piano and voice."
In the sleeve notes for LŪP Alistair Fitchett outlines how Campbell designed and manufactured a unique sound machine for Scottish musician Kenny Anderson (King Creosote) before employing it to make this beautiful, drifting album of uplifting, unsettling sonic studies. LŪP is a tape machine which can be looped and manipulated, allowing the musician to record from guitars or synths and then offset, distort or destroy aspects of the recording. Citing William Basinski and Steve Reich, Fitchett also refers to Boards Of Canada, Delia Derbyshire and Autechre. However, if you are not accustomed to either avant-garde composers or obscure electronica, allow me to reassure you that LŪP is a fine and fascinating piece of work. It is accessible to a listener willing to investigate the darker, reflective nature of electronic music production, but is especially rewarding to those absorbed by the processes of electronica as much as the sonic results. I enjoy returning to LŪP regularly because I simply do not know how it was made; I can guess at the source materials, such as tape and guitars, pianos and delay units, but when I listen to the results I am dispatched on a journey to imagine what methods rendered these rippling, weaving textures. In that regard, I can offer my highest praise to Lomond Campbell, as he creates methodologies which fascinate and confound just as much as the German producer Oval (Markus Popp). I have never worked out how Popp produces his fractured, defiantly obscure music, and that is what I love about it. Lomond Campbell, from his studio in the Highlands of Scotland, produces equally fascinating works of uncertain structure and enigmatic fabrication. This solid and well-balanced pressing renders his unusual sonic world perfectly; the clarity and depth of diverse instruments appear in spectral colour before disintegrating and departing. LŪP is a late-night listen that will soothe and entice, while magnets, wheels and tape loops make your mind whirr in fascination about how these sounds came into being. Campbell not only makes exquisite music, he makes the machines that make the music.
Pye Corner Audio The Black Mill Tapes 10th Anniversary Box (5x LP, Lapsus Records LPS-PS06)
Music 9
Sound 9
Mixed by Martin Jenkins
Mastered by Pedro Piña
Pressing by Schallplatten Schneid Technik
English electronic musician Martin Jenkins is seemingly behind this epic collection of synthesised coldwave explorations, but the 12-page booklet explains a different origin story. "The Head Technician, an employee of Pye Corner Audio Transcription Services… found himself at an auction… when he chanced across a trio of boxes (labelled) 'archived magnetic recordings'". The narrative suggests that 'The Head Technician' simply edited and re-presented these degraded reel-to-reel tapes, mysterious sonic worlds left behind by some unknown recordist.
If you have ever immersed yourself in the work of Luke Abbott, Chris Carter or John Carpenter, you will find echoes in the work of Pye Corner Audio, although the latter is possibly more melodic in expression than these other artists. There is the chilly tone of English eccentricity in this music, remote, singular, mysterious and perhaps a little creepy. It represents the tingling sensation of solitude under an electricity pylon, unspoken fears in a wooded thicket, ennui and isolation amongst urban concrete. This is music which seems to embody signals lost within circuitry, interference picked up from unknown sources, the "lost utopianism" of hauntology. In fact, listening to these synthetic landscapes, there is plenty of sonic and harmonic warmth pulsing amongst the compositional drift.
This five LP coloured vinyl box set is a sumptuous collection comprising recordings originally released as individual works in a series. Each disc (blue, green, orange, purple, red) is wrapped in a colour-coded buff card sleeve and contained within a heavy-duty fabric-covered slipcase. Documentation states that the release is from 2020, but a manufacturing fault led to the package not being released until early 2021. This provides an opportunity to highlight the attention to detail displayed by Barcelona's Lapsus Records. Having pre-ordered this release, they followed up with an email showing pictures of some very minor printing errors on the slipcase. I could barely notice the faults, but they insisted that they would rather reprint the whole run and get it right - which delayed the despatch, but when my copy arrived, it really was worth the wait. The pressing quality is beautiful, perfectly quiet and exquisite in sonic depth. I had hoped to write about this collection for Analog Planet earlier this year, but the run sold out straight away. However, luckily for you, Lapsus have just announced a re-press which can be ordered from their Bandcamp page.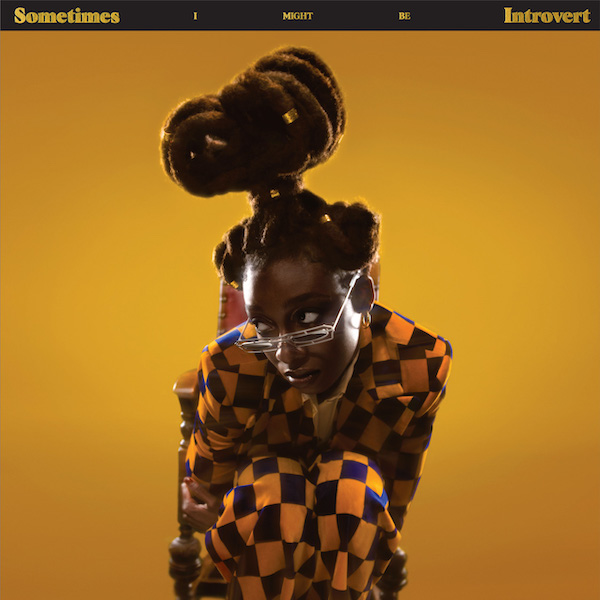 Little Simz Sometimes I Might Be Introvert (Age101 Records 2x LP, AGE101002LP)
Music 10
Sound 9
Mixed by Ben Baptie, Richard Woodcraft
Mastered by Matt Colton
Pressing by N/A
Album Of The Year, as it will be in many other end-of-year lists. After the Drop Six EP and the magnificent Grey Area LP set down a marker for Simz' deadpan machine-gun delivery and Inflo's stripped-back, bass-heavy productions, this double LP is a showstopping, eye-popping handbrake turn. Always ambitious, Simz and Inflo took their ambitions to ridiculous new heights with this recording, as bombastic as a Bond theme, as intimate as a diary, and much more soulful than many of Simz' rap contemporaries. I first heard the opener "Introvert" on BBC 6 Music. It caught me completely off-guard on one of those long days alone working from home, and nothing else I have heard this year has left me so open-mouthed and tingling down the spine. Blasting brass, martial orchestral percussion and massed choirs yield to a tender, plangent fusion of guitar and strings. Her voice perfectly encompasses vulnerability with a core of uncompromising, unconquerable attitude. "Woman" is a gorgeous, slinky evocation of the many strengths displayed by African women, showcasing Simz' lyrical ability. It features the incomparable vocals of previous collaborator Cleo Sol, sinuously complementing the static line of Simz' rapping. A further standout is "I Love You, I Hate You", a searing insight into father-daughter relations. "Speed" feels more like earlier incarnations of the Simz/Inflo partnership, and is a pulsating and very welcome return to that rich seam. My favourite piece on the whole LP is the irresistible "Point And Kill" featuring the mesmerising voice of British-Nigerian artist Obongjayar. An utterly compelling, twitching bass groove and a minimal percussive spine are haunted by the sleek incantations of Obongjayar augmented by Simz, before segueing into a thumping, hand-drum filled "Fear No Man". The production (and orchestrations by Rosie Danvers) on this diverse collection are exceptional. The insight and maturity of Little Simz' writing and the blossoming of the compositional relationships with a broadening range of collaborators, make this work as significant as Soul II Soul in the story of British music. Inflo is also central to the prolific Sault collective, so it is even more staggering that he has completed this extraordinary production alongside that demanding project (check out "Wildfires" or "London Gangs" to hear a different edge to his work). The only imperfection in this release is the occasional spoken word interlude representing a teacher or mentor advising Simz in a cut-glass English accent (voiced by actress Emma Corrin) - a conceit which almost works, but which intrudes too much on the flow. Mastering is by Matt Colton, so of course it is balanced, punchy and clear. The pressing is excellent - deep, intimate and powerful, but I have been unable to find out who pressed it (some alternative versions have been pressed by Takt in Poland). It comes in a glorious gatefold package with a magnificent cover portrait. Simply put, this might be the most soulful, emotive and potent record of 2021.
<!- ------------------------------------>