On Day Two of CES 2018 Proof That A.C. Cables Make a Big Sonic Difference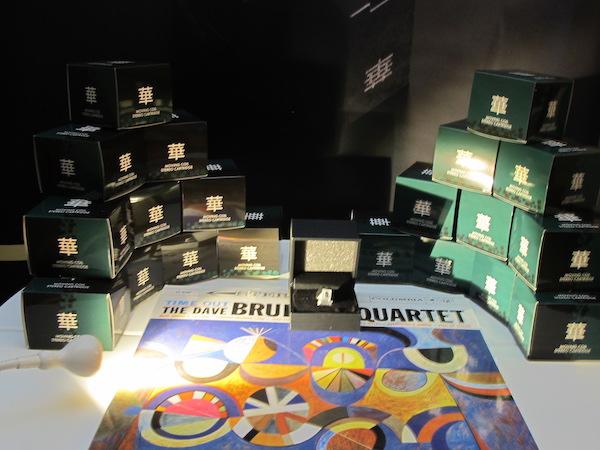 "Walk" the Venetian Hotel hallway with AnalogPlanet.com editor Michael Fremer at Day two of the 2018 Consumer Electronics Show. On day two visit Musical Surroundings and see all of the new Clearaudio, AMG and DS Audio products plus a new Hana monophonic cartridge.
Later in the day AudioQuest power expert Garth Powell (who knows well more about A.C. power than do you, trust me), explains why A.C. cables make a significant audible difference in an audio system. Powell not only explains why, he demonstrates it here. You will hear the same piece of music played twice, once with a "stock" molded rubber power cord between the CD player and preamplifier and once with AudioQuest's least expensive power cord, the Thunder. Despite being recorded via a camcorder shotgun microphone you can easily hear the difference.
Later, Powell, a veteran power conditioner designer, who worked for years for the pro audio company Furman, compared in real time expensive power cables from Shunyata, Transparent and Nordost with the AudioQuest cables he designed using a track from "Muddy Waters Folk Singer".
And after that, using a track from Bruce Springsteen's "The Seeger Sessions" album, he compares the three AudioQuest A.C. cables and the differences were critical and easily heard by all in attendance. It was no more "conformational bias" than would be showing a color and black and white photo and asking which was which.
The video does not include the demo using the other brands of A.C. cables because recording through a camcorder microphone is hardly ideal or fair! However the comparison between "stock" rubber molded and the AudioQuest cable is, especially since the most important point is to demonstrate that power cords do make a difference and even using the shotgun microphone from the second row, you should be able to hear it!
Tomorrow we'll have the final video from day three plus a written show wrap-up.
<!- ------------------------------------>