Hong Kong High End A/V Show Day One "Walk Through"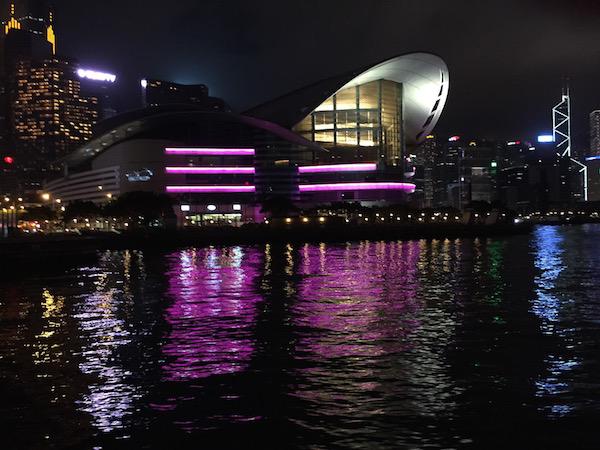 Last Friday, Saturday and Sunday (August 11-14) marked the 15th anniversary of the Hong Kong High End Audio/Video Show held at the gleaming Hong Kong Convention Center. First day's attendance (Friday) was a genuine 11,000. Saturday's was 12,000 and the show organizers told me they expected Sunday's attendance to also hit 12,000. When you watch the video you will have no trouble believing these numbers other than to think they are low!
The demographics skewed young as you'll also see yet very little rock music was used in the demos. Instead, it was mostly classical, jazz and Chinese music.
On Friday AnalogPlanet editor Michael Fremer and Analogue Productions' Chad Kassem gave a talk in a large auditorium about the history of the vinyl resurgence and what we see as its future. Joining us at the end was Chris Mara, owner, engineer and mastering engineer of Nashville's Welcome to 1979 studios. Mara also restores and sells vintage professional MCI tape recorders.
We were concerned about filling the large room but no problem! The event sold out with "stand by"s waiting at the door. This video is an overview of what we saw on day one. It's mostly footage of the sprawling 3rd floor. Next will come downstairs, upstairs and 3rd floor side rooms.
The biggest problem covering this show was the size of the crowds. As you'll see it was often impossible to get into the rooms to shoot video. The problem persisted throughout the show to the very ending Sunday evening at 6PM.
We should have such problems in America. On Sunday I was a guest for three hours on one of the two English speaking radio stations. I played high resolution vinyl transfers via the Astell&Ultimate SP-1000 that I just reviewed for Stereophile. In a future post here, there will be a link allowing you to stream the show, which you will enjoy.
Quote of the show: "I'm an analog guy now"—David Kawakami (former Director of Sony's SACD project).
<!- ------------------------------------>