Sony/Legacy's Record Store Day Monomania!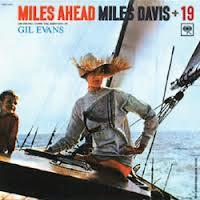 Last Record Store Day Sony/Legacy released four mono LPs: Miles Davis's
Miles Ahead
and
Porgy and Bess
,
The Fabulous Johnny Cash
(released by IMPEX last year in stereo) and
Cheap Thrills
by Big Brother and The Holding Company featuring Janis Joplin.
You may ask why not the mono version of Kind of Blue as long as they were in a mono mood? And the answer is, believe it or not, according to my sources, Columbia Records tossed it! Yes, they tossed it to make room in the vaults. Cry and move on.
These reissues were sourced from the original master tapes and cut by Kevin Gray at his Cohearent mastering facility in California. However, I suspect he cut from 96/24 files provided either by Mark Wilder at Battery Studios or by Sterling Sound.
RTI did the pressing on 180g. The jackets are not "Tip on" paper on cardboard, but the price is $24.95 and the artwork reproduction is very good including using the original "boat" cover with the white girl on Miles Ahead instead of the second cover showing Miles. This was at a time when putting actual black folk on album covers was "insulting" to white people in certain parts of the country (hint: it's where The Voting Rights Act still applies and hopefully will continue to apply after Antonin Scalia writes a minority dissent in the case currently before the Supreme Court.
So how are these mono reissues and is there a reason to own them?
Well of course Miles Ahead (CL1041) recorded in 1957 was originally issued only in mono. With stunning orchestrations by Gil Evans for a large ensemble anchored by Paul Chambers on bass and Art Taylor on drums, Miles on flugelhorn is the only soloist backed by a sixteen woodwind and brass ensemble. It's a must have jazz album that your ears will positively sink into.
I compared the reissue to an original "6 eye" and to a "guaranteed high fidelity" second pressing and this reissue was superior to my original, which was somewhat veiled and billowy sounding. The second pressing was actually closer to the reissue but I thought the brass on the reissue was more true to life and 'brassier' though if you have the second press and it's clean you don't need this. If you like obscure mystery you might prefer the original but honestly, there's greater transparency and spaciousness on the Record Store Day reissue. The only reason to hold back is if Mobile Fidelity plans on reissuing this from tape, in which case it might be better. I say "might" because this version is so good.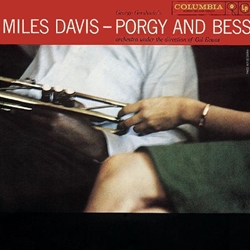 IMPEX's The Fabulous Johnny Cash cut from the stereo tape has more of an "organic" feel than this reissue but the early stereo mix is wide-spread and kind of hokey. There's a pleasingly "jelled" quality to the original mono mix made at a time when stereo was a novelty and played that way by the mixers. Cash's early Columbia release is more commercial than his Sun stuff you can be sure so you are warned!
There's less of a reason to buy the mono mix of Porgy and Bess since the stereo mix was so well done but if you are used to that one, you might find the mono mix's perspective interesting. As always, Gil Evans' arrangements are pungent. The 30th Street Studio sound superb.
The biggest surprise is the very rare mono mix of Cheap Thrills. This was a weird record when first released. Despite the "live" sound only a few tracks ("Combination of the Two", "I Need a Man to Love" and "Ball and Chain" were actually recorded live. The rest just sort of sounds that way.
I've always found the stereo version a sonic mess but never before heard the rare mono mix that sold very few copies and became a collector's item. Now I understand why. This is a much better album in mono! Janis Joplin's voice punches through far better in mono. This one is highly recommended, especially if you like the record and have only heard it in stereo.
I listened to all of these using a Miyajima Labs Zero mono cartridge.





SPONSORED VIDEO
<!- ------------------------------------>