"Service Bulletin" For Audio Deske Owners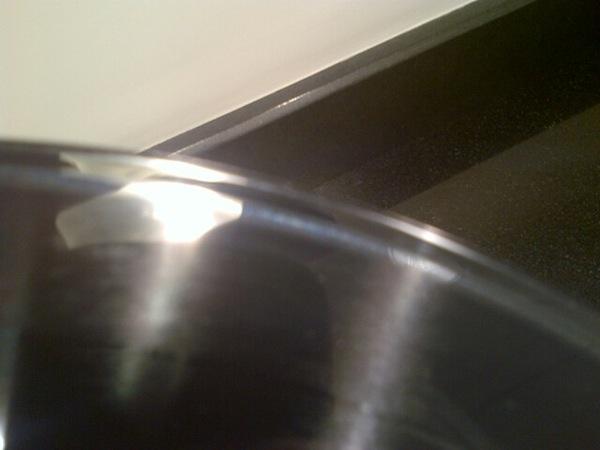 An analog planet reader emailed to say his Audio Deske ultrasonic cleaning machine has ruined some of his collectible records and not because of ultrasonics.
Look at the white ring next to the lead in groove area. He said that was caused by the record's rubbing against the hard slot edge at the left side of the machine and that it is audible.
Apparently the soft plastic insert installed on the right side of the slot was or became mis-aligned relative to the slot so that when record was inserted rather than lining up centered in the slot on the left side, the record pushed against one side or the other of the slot.
It must have been seriously off because on my machine at least pressing the record against the side of the slot produced a very soft rub and not one that would scrape the record. So I assume the alignment was seriously off.
I could find no problems with my machine. The record rides centered in the slot. If you have an Audio Deske, it would be worth your while to look at the machine from the left side while cleaning a record to make sure the record does not touch or worse is not forced against the slot side.
If it looks good, you are good. Check it every so often. If it doesn't look good—if the grooved area near the record's edge scrapes against the slot edge, you should contact your dealer about sending it back for an alignment.
<!- ------------------------------------>