Audio Intelligent Introduces "Ultra-Low Foaming Formula No. 27"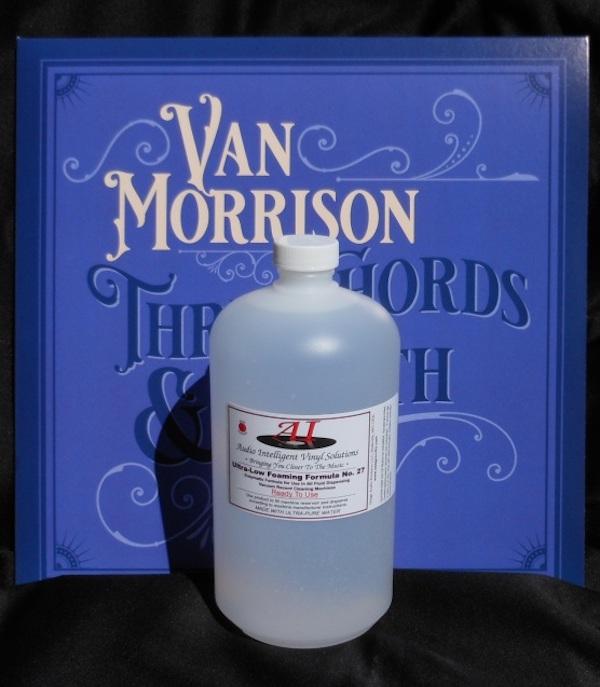 Audio Intelligent
recently introduced "Ultra-Low Foaming Formula No.27" enzymatic record cleaning fluid designed specifically for vacuum-type cleaning machines that include a fluid dispensing feature.
Audio Intelligent says that its standard enzymatic cleaner "typically foams to one degree or another when agitated" (analogPlanet's editor can relate!). The foaming action often interferes with fluid dispensing mechanism. The new Ultra-Low Foaming Formula No. 27 is said to be an effective enzymatic record cleaning fluid that produces foam in such a low quantity that it will not interfere with the dispensing process.
Formula No. 27 is a special blend of cleaning enzyme components and is completely alcohol free. A 32 ounce dispensing bottle costs $38. A pack of 4 32 ounce bottles costs $132 and includes free domestic ground shipping.
Do not even think about using in a cavitation-type record cleaning machine this or any other enzymatic or other type of record cleaning fluid intended for vacuum machine cleaning use, or you could end up in an episode of "I Love Lucy".
<!- ------------------------------------>