Don't Let This Happen to You!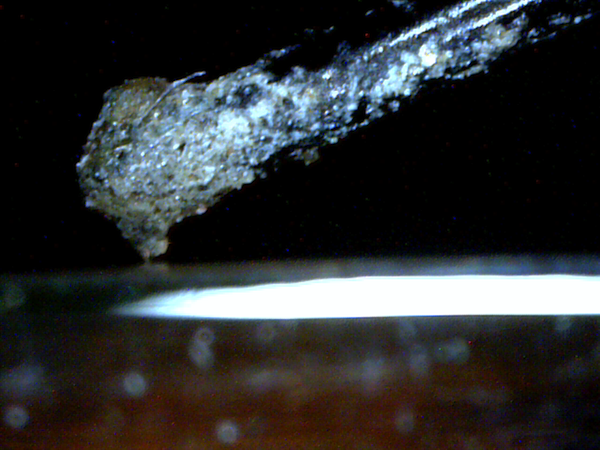 This is a digital microscope shot of my Lyra Atlas. I am embarrassed. I had removed it from the Kuzma 4 Point and mounted it on the AMG tone arm for a review of the AMG Viella turntable currently underway and that's why I took the microscope shot.
Now I play either new or cleaned records and I do clean that stylus. I swear! With the naked eye it appeared clean but clearly it is not, even though the stylus tip appears to be.
So take whatever magnifier you have and take a look! Try to keep the cantilever and the entire stylus assembly as clean as possible being careful not to get fluids into the cartridge body and be gentle about it!
But if you aren't careful you could end up with this kind of mess. And I thought I was being careful. I'm going to redouble my efforts.
Now it's time for your mocking comments. It's okay. I'm ready, willing and deserving!
<!- ------------------------------------>
| | | | | | | | | | | |
| --- | --- | --- | --- | --- | --- | --- | --- | --- | --- | --- |
| | Equipment Reviews | | The Gruvy Awards | | Blogs | Columns | | Show Reports | | News |