Döhmann Helix Two Mk3 Turntable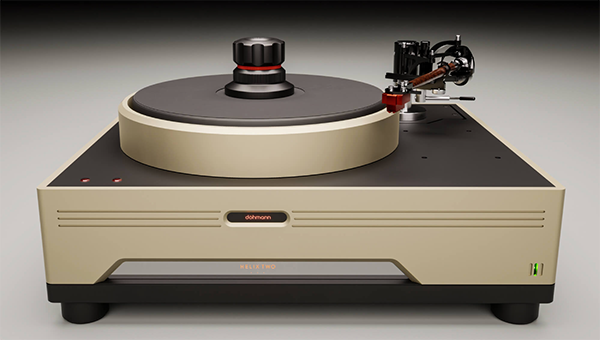 We have not yet given proper due to nor spotlight on the Döhmann Helix Two Mk3 turntable, so no better time than the present to get up to speed with this most current, and quite formidable, offering from the noted Australian manufacturer.
The Mk3 is a more-than-worthy successor to the Aussie company's vaunted Helix Two Mk2, which itself had a three-year run on the market from August 2019 to August 2022. The Mk2's own direct predecessor, the Helix Two, made its debut at the High End Munich show in 2017 and was on the market up until August 2019, at which time the Mk2 came to the fore. The grandaddy of all these fine Döhmann 'tables, the Helix One, was launched at Munich in 2015.
Founder and design director Mark Döhmann has certainly made quite a name for himself and the company in terms of consistently delivering high-quality Helix series turntables over the years, due in no small part to his applying the firsthand knowledge he gained about how to combat and compensate for things like noise and vibration from his time working in the aerospace industry. Even though Helix series 'tables have traditionally landed in the higher end of the SRP spectrum in terms of what we lean toward reviewing these days, they are indeed worthy of our aspirational attention as being both performance marvels and, frankly, works of art.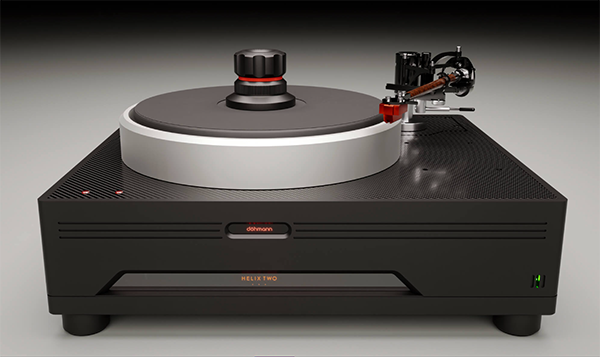 Let's now get to the features and specs for the Helix Two Mk3. This 'table includes a fully integrated Minus K vibration isolation system that utilizes Negative Stiffness Mechanism (NSM) technology, which is described as a "mechanical crossover network designed to dissipate mid- and high-frequency vibrations." The Mk3 also boasts a floating armboard, a custom-designed and fully integrated Swiss-manufactured decoupled high-torque motor, dual-belt platter drive, one armboard to facilitate mounting a tonearm up to 12in (305mm), and an edge damping ring.
Other revised features of the Mk3 include an advanced composite bearing and updated DC power supply, drive system, and platter design, in addition to new RSA resonance control technology, Advanced Composite Armboard (ACA), and a record clamp with the aforementioned RSA resonance control.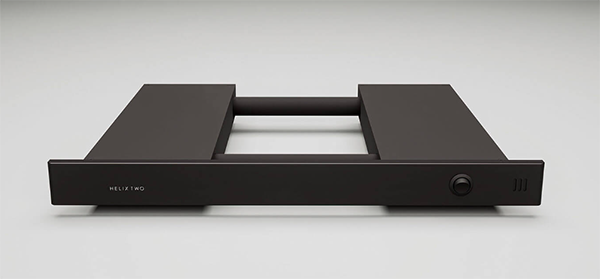 A separate unit (shown above) contains the external power supply and power filtration circuitry. The speed selection and on/off functions of the Mk3 are operated by a pair of pushbuttons on the 'table's top plate. Döhmann points out that the "speed is constantly calibrated over 130,000 times per second to deliver precise 33.33 or 45.15rpm (factory default)." The company adds that "78rpm and other custom speeds are available by request."
Other specs for the Mk3 include power options of 110-120VAC, 50/60Hz 2A and 220/240VAC, 50/60Hz 1A. The dimensions are as follows: the turntable without the clamp, tonearm, or power supply is 18.9 x 7.9 x 15.8in (480 x 200 x 400mm) w/h/d, while the power supply itself is 18.9 x 15.4 x 2.2in (480 x 390 x 55mm) w/h/d. The turntable weighs 84lb (38kg), and the power supply weighs 11lb (5kg).
As alluded to at the outset of this story, the Döhmann Helix Two Mk3 turntable boasts an admittedly high-ish SRP of £46,000 ($58,549 U.S.) for its matte black and silver options, and £51,500 ($65,549 U.S.) for the titanium option (it's the one that essentially looks like champagne gold, as seen at the very top of this story, and again below). Döhmann offers a polished carbon-fiber top-plate option as well, but the company has not specified if there is an additional cost involved with it.
For more about Döhmann, go here.
To find an authorized Döhmann dealer, go here, and scroll down accordingly.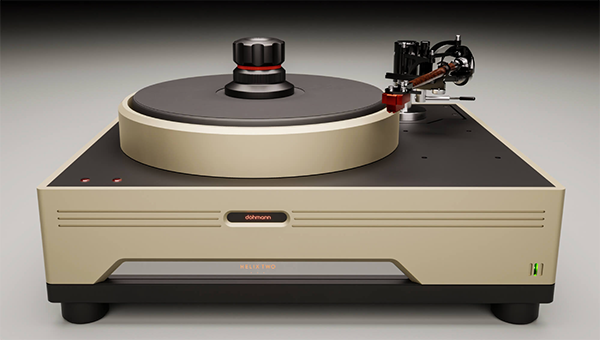 <!- ------------------------------------>