Gold Note PH-1000 LITE Phono Preamp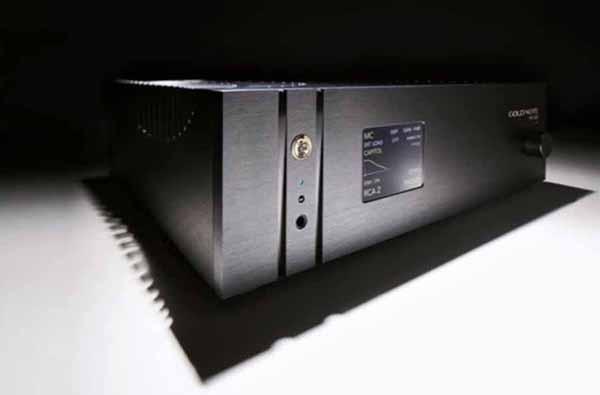 Gold Note has been producing premium analog gear for over a decade. Founded in Firenze, Italy, in 2012 by Maurizio Aterini, Gold Note recently celebrated their 10th anniversary in 2022, and Company Year 11 already looks to be off to an impressive start.
For one thing, as of April 1, Gold Note products will be distributed exclusively in the U.S. by Fidelity Imports.
The idea behind Gold Note's approach to making top-tier gear, according to the company's official site, is "the products we create deeply reflect our Italian heritage: craftsmanship, creativity, expertise, and innovation generate a unique blend that represents what we are and what we love."
We, of course, respect that level of product philosophy in general, and this particular Gold Note M.O. is reflected in the quality of what we've seen to date from their offerings in the turntable, cartridge, and phono preamp categories most especially. Of special note at present is Gold Note's PH Series phono stage line, which is currently led by the flagship PH-1000. It will soon enough be supplemented with the PH-1000 LITE.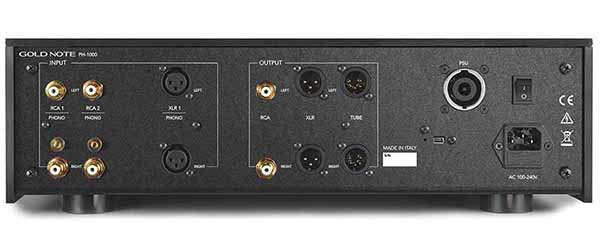 The PH-1000 LITE offers three independent inputs: two unbalanced RCA and one balanced XLR. Users can select from 36 EQ curves — 18 EQ curves plus enhanced options, that is. (More features and specs follow below.)
Speaking of the PH-1000, our sister site Stereophile was all aglow about the performance of this particular unit in their February 2022 evaluation of it, and you can read that review right here.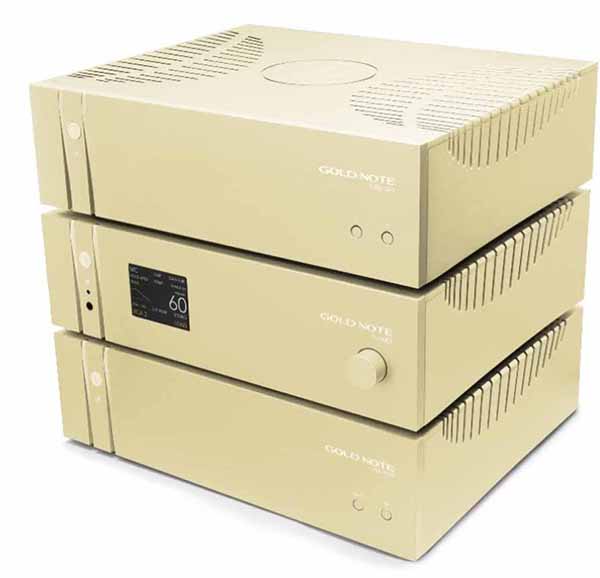 Meanwhile, if you're into stacking things up, the Gold Note TRIO setup combines the PH-1000 in either its Premium or LITE incarnation with a dedicated PSU external power supply and a TUBE output stage for a multichassis phono stage presentation, as seen above.
PH Series products can be purchased individually, and the SRPs are as follows: The LITE is $7,499, the TUBE is $7,099, and the PSU-1000 is $4,199. The flagship PH-1000 is $11,999. The cumulative TRIO cost varies, depending on which phono preamp you choose.
For more about Gold Note, go here.
To learn more about Gold Note's new exclusive U.S. distributor Fidelity Imports and keep up-to-date about where you can purchase Gold Note gear, go here. .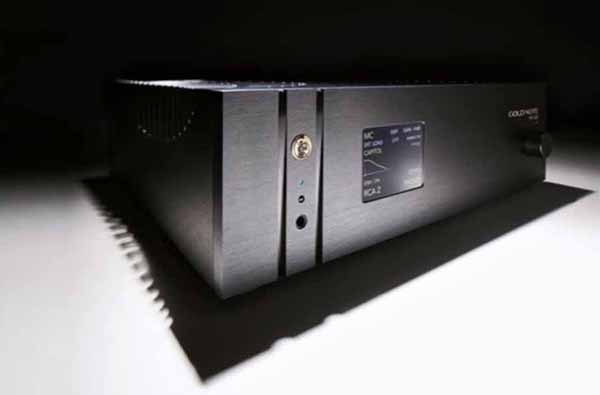 GOLD NOTE PH-1000 LITE PHONO PREAMP
($7,499 U.S.; €6,500)
Features & Specs
Gain: 31dB to 74dB
Load: 10Ω to 100kΩ
Capacitance: 100pF to 1,000pF
Infrasonic filter on/off
2 RCA IN, 1 XLR IN
TUBE output, RCA output, XLR output
One headphone output
Mono/Stereo option
Class A output stage
<!- ------------------------------------>