Nagra HD PHONO Phono Preamp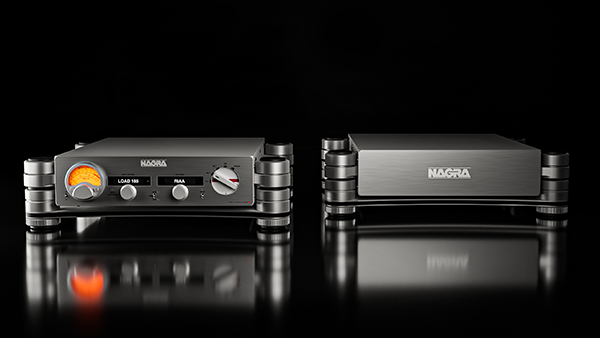 Nagra is making a bold statement with their all-caps HD PHONO preamp. According to the high-end Swiss manufacturer, the HD PHONO is, quote, "the ideal companion to the Reference turntable and Reference [MC-4] MC cartridge, and when all three are combined, they form the ultimate analog source."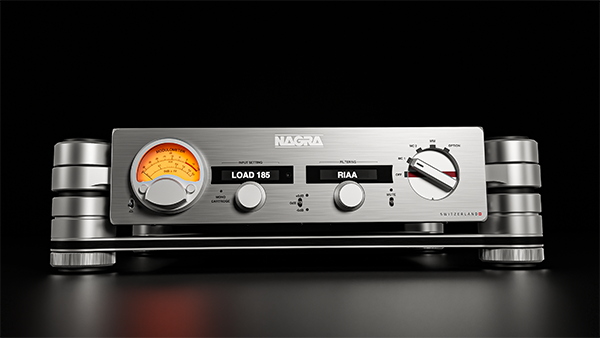 Nagra's first phono preamp was derived from the Nagra IV-S reel-to-reel microphone preamp, eventually evolving into being the phono section of the Nagra PL-P preamp. The Nagra VPS followed, and then, in 2020, the company introduced the Nagra Classic PHONO.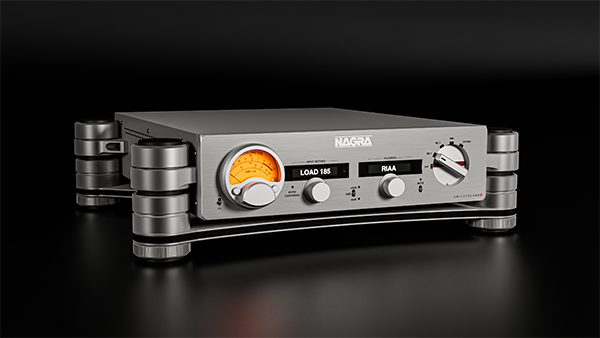 Some additional Nagra facts for those who may not know about the company's storied history. Founded in 1951 by Stefan Kudelski, Nagra is known for making professional tape recorders and other pro audio gear — and, more recently, reference-level turntables. In 2012, Audio Technology Switzerland S.A. formerly Nagra Audio division was created. Still largely owned by the Kudelski family, Audio Technology Switzerland designs, manufactures, and markets Nagra gear in Romanel-sur-Lausanne..
The Nagra HD PHONO follows the aforementioned Reference turntable and Nagra MC-4 moving-coil MC cartridge in the company's rightly named High End line. According ti Nagra, both the Reference 'table and MC-4 cart "proved to be major assets in the finalization and fine-tuning of the HD PHONO."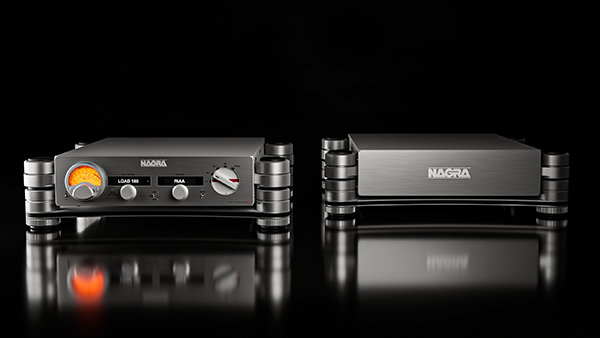 The HD PHONO is a two-chassis design in which the phono stage circuitry is isolated in its own CNC-machined aluminum chassis. The HD PHONO is dual-mono, and pure Class A with 100% tube stages. Additionally, it incorporates remote-control cartridge load adjustability from 5 to 390ohms, with 5ohm steps for smaller values. This is said to allow "perfect matching between your cartridge and [the] HD PHONO stage."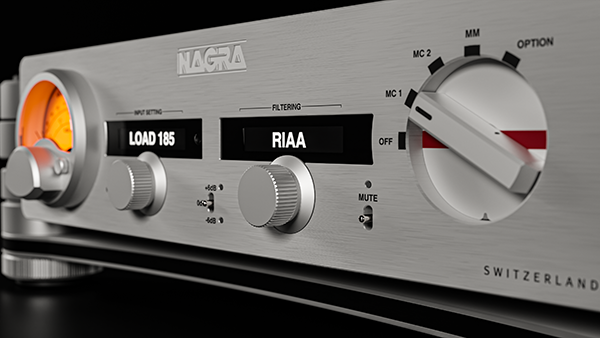 The HD PHONO features a new generation of input transformers. Following the original VPS transformer and based on the Nagra IV-S microphone input transformers, the HD PHONO's transformers are a fourth-generation design featuring 26dB of gain. The new transformer's core is made with cobalt, and it's cryogenically treated over the course of several weeks to improve performance. The transformer itself is hand-wound.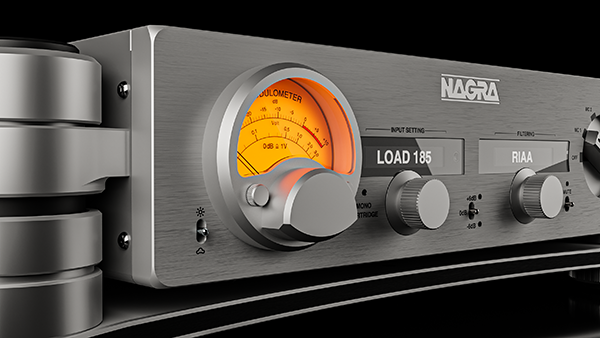 The second chassis serves to house a massive supercapacitor external power supply. Nagra points out that supercapacitor-based power supplies provide "all of the advantages of battery-based power supplies with the added advantage of accepting and delivering charges much faster and with higher current load and cycle stability than battery-based power supplies." The HD PHONO's power supply is based on those of the HD PREAMP and HD DAC X, but features other, newer elements. Both chassis are suspended in a system incorporating a damped, constrained layer platform coupled to four isolator-damped towers to provide "superior vibration resistance."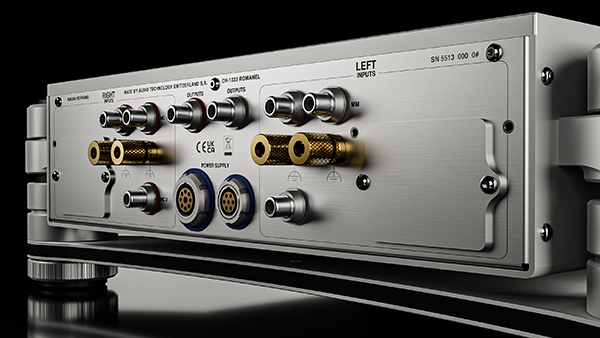 Othe features of the Nagra HD PHONO include An overall gain of up to 68.5dB adjustable by ±6dB (i.e., 62.5dB, and 56.5dB), two RCA MC inputs, one RCA MM input, one option input for future custom transformers, RIAA, TELDEC, NAB 100µS, VICTOR EUR, VICTOR USA, four EF806Ss, and two E88CCs.
Nagra's HD PHONO preamp ships from Romanel, and has a quite formidable SRP of $87,500.
For more about Nagra, go here.
To find an authorized Nagra dealer, go here, and scroll down to find your area of the world.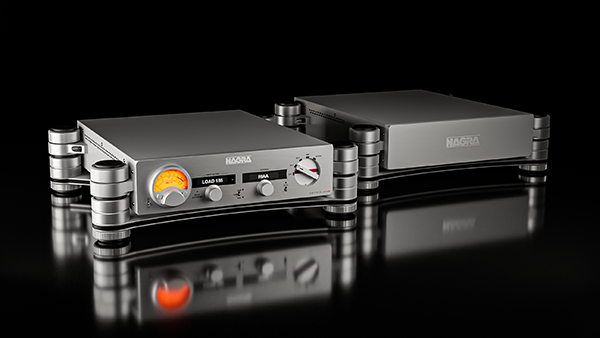 <!- ------------------------------------>