Opening Day Coverage of Bangkok's What Hi-Fi? 2017 High End Show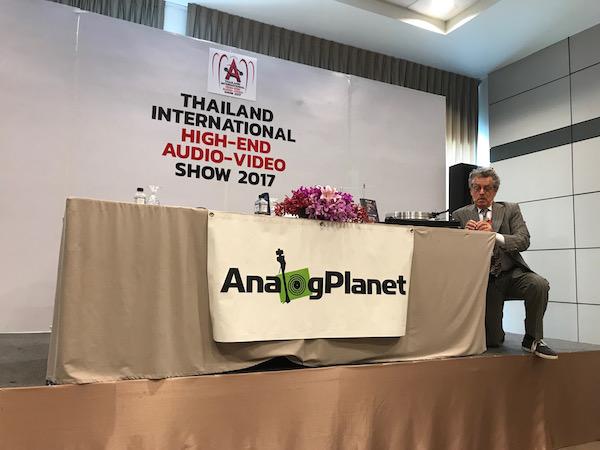 AnalogPlanet.com editor Michael Fremer is at the 2017 What Hi Fi? Bangkok Show taking place Thursday through Sunday July 27th through Sunday July 30th at the sprawling BiTech convention center.
Though it's a relatively small show—and the first produced by Thailand's What Hi-Fi? magazine— the attendees are true audio enthusiasts and music lovers.
Today's (Friday's) turntable set-up seminar was well-attended. Tomorrow's should be even better. This video was recorded on Thursday, opening day. The promoters didn't expect a large crowd opening day and they were not disappointed. Today's attendance was better and the weekend's is supposed to be even better.
Most of the equipment will be familiar to most viewers but there were a few that were new including VPI's Cliffwood turntable and the new top of the line McIntosh phono preamplifier. Also attending are VPI's Mat Weisfeld, Analogue Productions' Chad Kassem and Rowland Audio's Jeff Rowland.
<!- ------------------------------------>