Rekkord F100 Turntable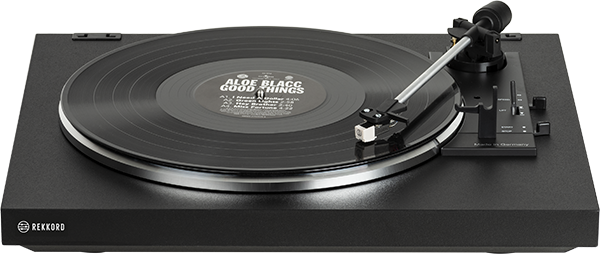 Since we went to the upper reaches of aspirational gear with yesterday's look at an uber-high-end phono preamp, we figured we'd swing the SRP pendulum back the other way today and eyeball a new, and quite affordable, piece of equipment from noted German manufacturer Rekkord — namely, their new F100 turntable.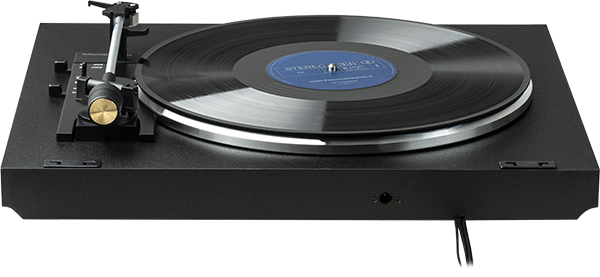 Handmade in the Black Forest, Rekkord turntable and tonearm designs are said to benefit from nearly half a century of precision German engineering. Featuring a black satin matte finish, the Rekkord F100 also boasts a heavy aluminum platter for "enhanced stability through years of heavy use," according to Rekkord.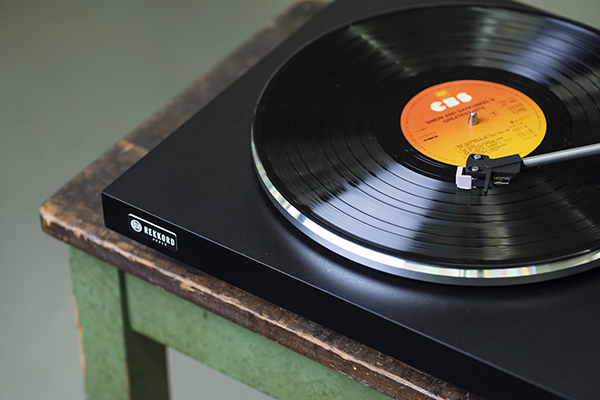 Attached to the F100's 8.3in ultra-low-mass (ULM) tonearm with steel-tip ball bearings is a pre-mounted Audio Technica 3600L moving magnet (MM) cartridge. Other elements in the F100 feature package are pre-adjusted tracking force and anti-skating settings, and a chassis made of pressed wood that "reduces resonance."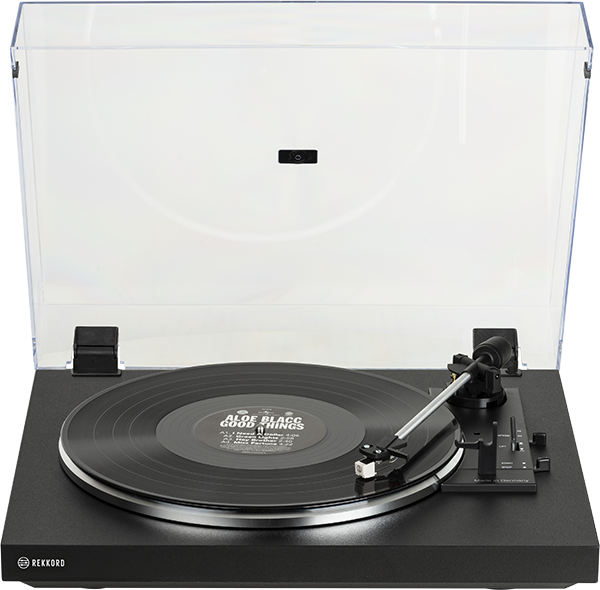 The F100 also includes fully automatic start/stop, 33/45rpm DC motor, optional integrated preamp, fixed counterweight, a carbon-fiber reinforced headshell, belt drive with polished flat belt, dust cover, anti-static felt mat, and a fixed phono cable.
Finally, the SRP for the Rekkord F100 turntable is a quite affordable $399. Seeing how Rekkord's turntable line goes up incrementally, depending on each 'table's feature set — including the F110 ($449), F300 ($599), F400 ($799), and M500 ($1,199) — we may very well schedule one of them for AP product testing in the not-so-distant future.
For more about Rekkord go here.
To find an authorized Rekkord dealer in North America, go here.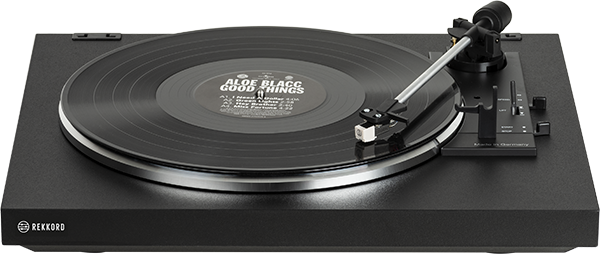 REKKORD F100 TURNTABLE
($399)
Specs
Wow & flutter: 0.06% (DIN), 0.035% (WRMS)
Rumble: 40dB
S/N ratio: 62dB
Frequency response: 20Hz to 20kHz
Outputs: Fixed phono RCA (F110) or line-level RCA (F110 with integrated preamp)
Power supply: 12v DC, 150mA
Weight: 5.4kg (12lb)
Dimensions: 430 x 130 x 365mm (w/h/d)

<!- ------------------------------------>