Technics SL-100C Premium Class Direct Drive Turntable Makes Its U.S. Debut, and It's Already in High Demand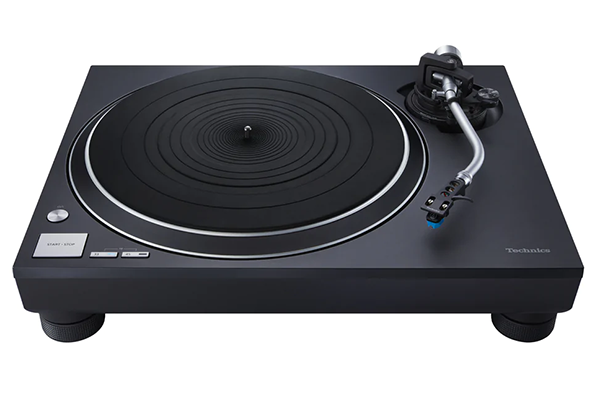 Show of hands: How many of you had, or still have, a Technics turntable in your gear arsenal? Technics has just announced the U.S. market debut of its Premium Class SL-100C direct drive turntable, which was initially released in the EU/UK last year and is considered to be the burgeoning sibling of its vaunted class brethren, the Technics SL-1500C.
The Technics SL-100C is now available in the U.S. exclusively via Technics and Amazon for $999.99. Initial stateside demand for this 'table was so high that Technics is already out of stock as I type this, but a company rep tells me directly they are "expecting to replenish soon." That said, there is limited pre-order availability through Amazon, so if you're interested, you know what to do.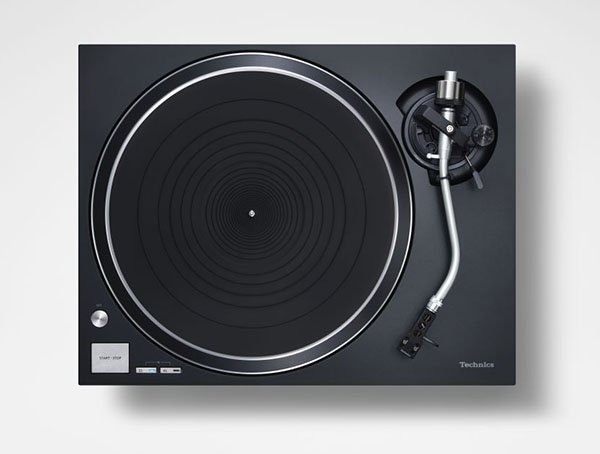 Here are the key features of the Premium Class SL-100C, which is said to have benefited from the earlier development of SL-1200 series models and the Reference Class flagship SL-1000R. The SL-100C has a coreless direct-drive brushless DC motor said to achieve "stable rotation free from cogging," an S-shaped aluminum tonearm, a two-layer platter, a high-rigidity cabinet and high-damping insulator for "smooth" vinyl tracking, a pre-installed Audio-Technica AT-VM95C pickup cartridge that can be interchanged for potential upgrading, and an auto-lift tonearm.
Essentially, the SL-100C proffers a similar feature set as the aforementioned SL-1500C (which itself lists for $1,199.99, and instead comes with an Ortofon 2M Red phono cartridge) without the built-in preamp, plus it has a less expensive cartridge (the Audio-Technica AT-VM95C, which, as noted, can be swapped out), and only one color offering (black, with a silver tonearm).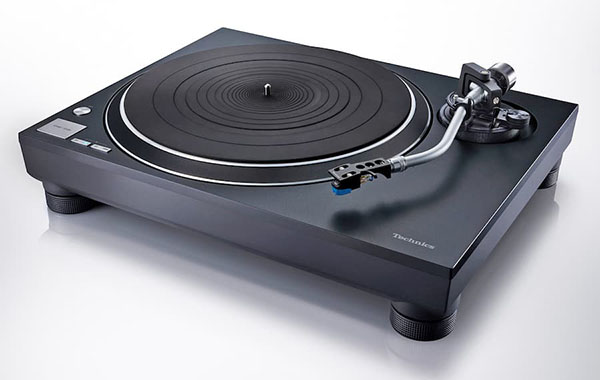 Some of the SL-100C's feature set differences may be deal-breakers for the more hardcore among us — as we do indeed have clear affinity for top-shelf Technics Reference Class turntable entries like the above-noted SL-1000R ($18,999.99) and SP-10R ($10,999.99) — but I'd venture it's a better option than, say, something that combines the first and last syllables of the surnames of David Crosby and Bob Marley.
More SL-100C tech specs follow. Chime in below in the Comments section if you'd recommend this 'table to audiophile newbies, and/or if you'd consider obtaining one for yourself.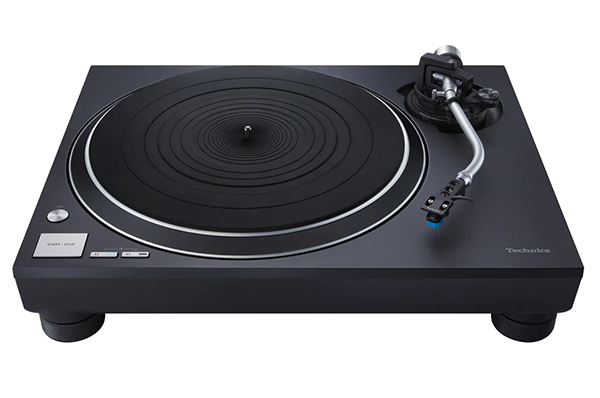 TECHNICS SL-100C
PREMIUM CLASS DIRECT DRIVE TURNTABLE
($999.99)

General Specs
Overall contents: turntable, turntable sheet, dust cover, EP record adaptor, balance weight, headshell, cartridge (Audio-Technica AT-VM95C), PHONO cable, PHONO earth lead, AC power supply cord, owner's manual
Power Supply: AC 110-240V, 50Hz / 60Hz
Power Consumption: 8W, approx. 0.2W (standby)
Dimensions (w x h x d): main unit - 453 x 169 x 372mm
Weight: main unit - approx. 9.9kg (21.82 lbs)
Terminals: Audio Output - PHONO (Pin Jack) x 1 EARTH TERMINAL x 1
Tonearm Section
Type: universal static balance
Effective Length (from tonearm pivot to stylus): 230mm
Overhang: 15mm (19/32 in)
Tracking Error Angle: within 2° 32' at outer groove of 12-in LP; within 0° 32' at inner groove of 12-in LP
Offset Angle: 22°
Arm Height Adjustment Range: 0-6mm
Stylus Pressure Adjustment Range: 0-4g (direct reading)
Headshell Weight: approx. 7.6g
Applicable Cartridge Weight Range: 5.6-12.0g without auxiliary weight, and 14.3-20.7g including headshell; 10.0-16.4g with auxiliary weight, and 18.7-25.1g including headshell
Headshell Terminal Lug: 1.2mmφ 4-pin terminal lug
Turntable Section
Drive Method: direct drive
Motor: brushless DC motor
Turntable Speeds: 33 1/3, 45, 78rpm
Starting Torque: 0.18 N・m / 1.8 kg ・ cm
Build-up Characteristics: 0.7s, from standstill to 33 1/3rpm
Braking System: electronic brake
Wow and Flutter: 0.025% W.R.M.S.
Turntable Platter: aluminum diecast; diameter - 332mm; weight - approx. 2.0kg (including turntable sheet)
<!- ------------------------------------>