Yellow Magic Orchestra: Explorations, Part 1 (1978-1981)
Introduction
This is the part one of a multi-part exploration of Japanese synthpop pioneer Yellow Magic Orchestra (YMO) previewed in the recent "Yellow Magic Orchestra: Prologue". This week, I'm dissecting the group's albums from the 1978 self-titled debut through November 1981's Technodelic. While I did as much research as possible, in the English-speaking world little verifiable information about YMO exists. Earlier this year, Ryuichi Sakamoto associate Eiichi Yoshimura published YMO 1978-2043: Definitive Story Of Yellow Magic Orchestra, but no English translation exists (and I've not yet learned Japanese). Much of what's on Wikipedia has no traceable citation; to avoid inaccuracies any info from there will be mentioned as "supposed" or "presumed".
Yellow Magic Orchestra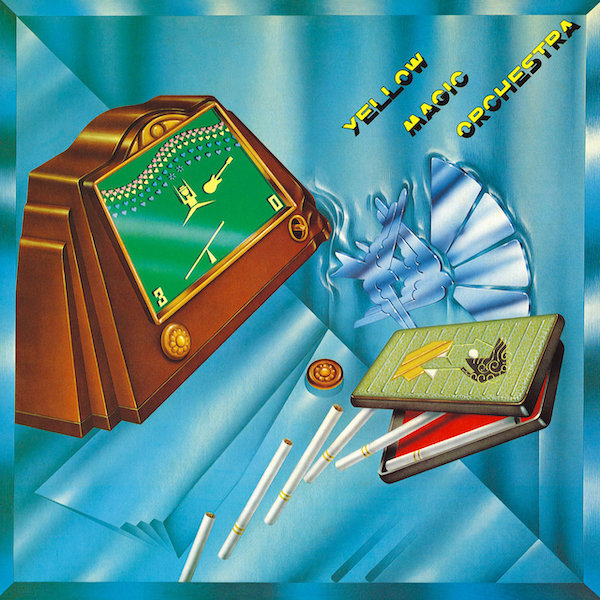 Alfa Records ALR-6012 LP (1983 reissue)
Produced by: Harry Hosono
Engineered by: Norio Yoshizawa and Atsushi Saito at Studio "A"
Mixed by: Norio Yoshizawa and Harry Hosono
Mastered by: Uncredited
Music: 7
Sound: 8
Following 1978's Paraiso, Haruomi Hosono, already a highly respected musician in Tokyo, conceived an instrumental disco band that could achieve international success while commenting on outdated Western ideas of exotic Orientalism. When Hiroshi Sato and Tasuo Hiyashi declined Hosono's offers to join, he recruited Sadistics drummer Yukihiro Takahashi and session arranger/art school graduate Ryuichi Sakamoto for what became Yellow Magic Orchestra. Hosono, signed to Alfa Records on the condition of "let's make something that sells worldwide," first created YMO as a one-off project exploring exotica through a Japanese lens. In fact, a befuddled Alfa marketed the original pressing of Yellow Magic Orchestra, the self-titled debut album of the Hosono/Takahashi/Sakamoto trio, as a Hosono project merely featuring the latter two. "When we made the first album, nobody at the label understood what we were trying to do," Takahashi said in a 2018 interview. "There was a management meeting where they were kind of like, 'If you make this, it's going to put us in a difficult position."
Using instruments such as the Roland MC-8 MicroComposer (one of the first computer-based sequencers, operated by unofficial "fourth member" Hideki Matsutake), ARP Odyssey, Korg VC-10 vocoder, Oberheim Eight Voice, Korg PS-3100, Minimoog, and Moog III-C, Yellow Magic Orchestra is filled with innovation, top-notch skill, and pure musical fun. Despite its noted use of video game effects and exotica influences, Yukihiro Takahashi's Yamaha drums and Haruomi Hosono's Fender bass (with some use of synth-bass) strongly anchor the album. The "Computer Game" pieces depict an arcade game fight; the first piece, subtitled "Theme From The Circus," segues into a subversive cover of "the father of exotica" Martin Denny's 1959 composition "Firecracker." "Simoon" is mellow lounge fusion, and the re-recording of Hosono's "Cosmic Surfin'" is infinitely funkier than the original. Ryuichi Sakamoto's "Tong Poo" is atmospheric synth-exotica, while Takahashi's "La Femme Chinoise" (French for "The Chinese Woman") depicts Susie, the "scent of the Orient" who "can soothe away all your blues." Decades later, in the shadows of YMO's later achievements, the cultural commentary at the album's core seems to have been overlooked by many (particularly Western) listeners in favor of its flashy exterior. Is Yellow Magic Orchestra the greatest synthpop album? No. The most important exotica record? Yes.
The original Alfa "ball label" JVC pressing (especially with the "Rpoduced by HARRY HOSONO" misprint) is the most expensive of the YMO Alfa LPs, so I instead got the beige label 4th pressing, a 1983 recut. It's tonally bright, but not fatiguing; the mix is spatially cohesive, and the non-translucent vinyl is extremely quiet. The tip-on jacket feels nice, though the insert is probably most informative for Japanese readers. There are several vinyl pressings of YMO's 1978-1984 discography: the original Alfa Records Japanese pressings, the Pick Up Records European editions (of the 80s albums), the 2015 Music On Vinyl reissues (cut and pressed at Record Industry from 96/24 files, likely Mitsuo Koike's remasters), and the 2018-2019 Great Tracks (Sony Japan) 33rpm "standard" and 45rpm "collector's" editions, not to mention a few other stray releases. I'll touch on the Pick Up and Great Tracks pressings later; I haven't heard the MOV pressings, as I doubt they're particularly noteworthy.
Yellow Magic Orchestra USA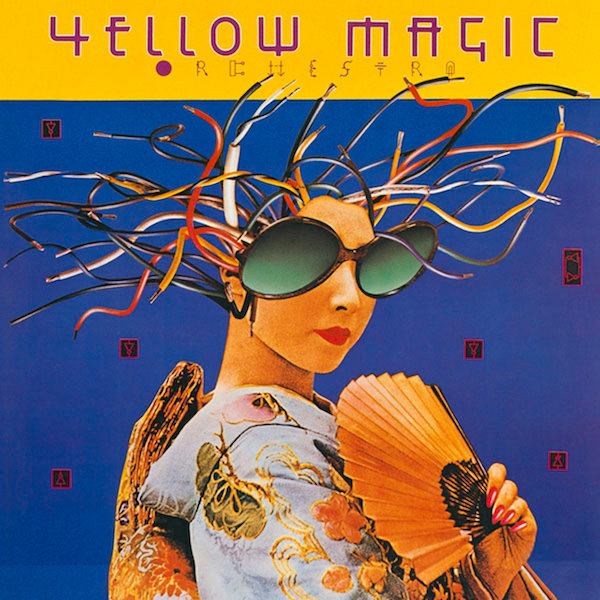 Horizon/A&M SP 736 LP (Terre Haute pressing)
Produced by: Harry Hosono
Engineered by: Norio Yoshizawa and Atsushi Saito at Studio "A"
Mixed by: Al Schmitt at Capitol Records Studios
Mastered by: Mike Reese at The Mastering Lab
Music: 7
Sound: 7
In 1978, Alfa and A&M signed a reciprocal contract; Alfa brought A&M recordings to Japan, and A&M released Alfa productions worldwide. According to Alfa head Kunihiko Murai, A&M producer Tommy LiPuma saw a YMO show and said, "I want to make YMO big in America." In February 1979, Al Schmitt at Capitol Studios remixed Yellow Magic Orchestra for the American market, with more punch, more reverb, and a few added elements. While "Computer Game ('Theme From The Circus')/Firecracker" on Billboard's "Hot Soul Singles" chart (huh?) peaked at #18, the album's Americanization generally annoys. From an engineering standpoint it's fine, but the reverb ruins the Japanese mix's sonic intent. Minako Yoshida's uncredited "Yellow Magic (Tong Poo)" vocals weren't needed, "Bridge Over Troubled Music" sounds too cluttered, and puzzlingly absent is album closer "Acrobat." Understandable is the (likely confused) A&M executives' perspective, but the American mix is in retrospect a bastardization. (Still, Alfa's Japanese pressing of Schmitt's mix outsold their original 1978 release.)
Horizon/A&M's 1979 US pressing is the true original of what's now called Yellow Magic Orchestra USA. Cut by Mike Reese at The Mastering Lab and pressed at various plants (my copy is a Terre Haute pressing), it sounds merely decent. Al Schmitt's remix is already bright and compressed, forever limiting (no pun intended) YMO USA's sonic potential (further downgrades are the Mitsuo Koike and Bob Ludwig digital remasters). For design-minded collectors, the back cover photo of the band holding modular synth patch cords (captured by Masayoshi Sukita, famous for his Bowie "Heroes" pictures) might be worth the minor expense, but non-completists can stick with the 1978 Japanese version.
Solid State Survivor
Alfa Records ALR-6022 LP (4th pressing, 1980)
Produced by: Haruomi Hosono
Engineered by: Norio Yoshizawa and Mitsuo Koike at Studio "A"
Mixed by: Yellow Magic Orchestra and Norio Yoshizawa
Mastered by: Uncredited
Music: 7
Sound: 8
If YMO's self-titled debut toyed with Western exotica stereotypes in a synth-based jazz fusion format, September 1979's Solid State Survivor turned that commentary into accessible pop hits, sending YMO into the stratosphere. Divided into instrumental (side one) and vocal (side two) sides, Solid State Survivor is bright synthpop that for its era was unusually sophisticated. Ryuichi Sakamoto's "Technopolis" paints a sonic picture of Tokyo as a dystopian electronic city (a Western stereotype that still persists today, particularly through vaporwave), with neon synthesizers and steady motorik-esque drums. Hosono's wacky "Absolute Ego Dance" is an ideological update of "Computer Game" and "Cosmic Surfin'," with video game effects and oddly beautiful synths. Takahashi's "Rydeen," a catalog staple often played live and re-recorded in 2007, layers his drum kit with several pulsating synths, an "oriental" melody, programmed hi-hats, and Hosono's bass.
Since neither Takahashi, Hosono, nor Sakamoto were fluent in English, to some Westerners the side two tracks' vocal phrasing might sound awkward. The sci-fi lyrics, written in English by Chris Mosdell (save for the eccentric "Day Tripper" cover), match the musical intentions, though Takahashi's vocals in particular have odd spacing between words (something vastly improved upon with future releases). Still, Sakamoto's "Behind The Mask," originally composed for a Seiko commercial, when covered by artists such as Michael Jackson (whose Thriller-era recording of it faced rights issues with YMO's management despite Sakamoto and Mosdell's approval) gained fanfare. Sometimes regarded as Yellow Magic Orchestra's best release, Solid State Survivor was 1980's top-selling Japanese album, and worldwide sold two million copies.
Solid State Survivor's frequency as an introduction to Yellow Magic Orchestra attracts many inaccurate comparisons to Kraftwerk. Whereas Kraftwerk (who Sakamoto and Hosono cite as influences) had a disciplined, industrial German sensibility, YMO's early work beams with human energy, showcasing expert musicianship rather than Kraftwerk's minimalist, robotic ideas. It's unclear what started these comparisons (maybe it's a generalization of early technopop, or both groups' meticulous public images), but YMO is not the "Japanese Kraftwerk."
I own this album's fourth pressing from 1980, pressed on JVC SuperVinyl. Aside from the different obis and the first edition's translucent yellow vinyl, I doubt there's a difference between the 1979-80 pressings. The sound, while compressed, is three-dimensional unlike any digital version, and the thick foldover jacket shows Sukita's iconic photographs in excellent detail. Considering how inexpensive an original copy is, Solid State Survivor is a must-have for any vast pop record collection.
Public Pressure
Alfa Records ALR-6033 LP (original JVC pressing)/Great Tracks MHJL 61-62 45rpm 2LP "Collector's Vinyl Edition" limited edition box set
Produced by: YMO with H. Hosono
Engineered by: Various
Mixed by: Norio Yoshizawa and YMO at Studio "A"
Mastered by: Uncredited (original pressing), Bob Ludwig (digital) and Bernie Grundman (vinyl; Great Tracks reissue)
Music: 7
Sound: 7 (both pressings)
Following Solid State Survivor's Japanese success, YMO embarked on the 1979 Trans Atlantic Tour, stopping in New York, Los Angeles, London, and Paris. Mobile recording trucks captured these shows, which in addition to the core trio featured Matsutake, Akiko Yano (a pop star in her own right who later married and divorced Sakamoto), and Kazumi Watanabe. Some of these recordings landed on Public Pressure, the 1980 "live" album that sold a record-setting 250,000 copies in its first two weeks. The improvised synth solos provide an enjoyable alternative to the studio recordings, and the recording of Takahashi's "Radio Junk" (given to labelmates Sheena & The Rokkets) makes you wish YMO recorded a studio version. However, contractual issues forced YMO to replace Watanabe's time-stamped guitar solos with more synths, and Yukihiro Takahashi supposedly re-recorded his vocals. Public Pressure is a worthy listen, but the unaltered tour recordings (including 1991's Faker Holic, which restored Watanabe's guitar) give greater artistic context.
More interesting than the actual recordings is the performances' technology. In addition to the expensive synthesizers, YMO brought on tour two Matsutake-programmed Roland MC-8 MicroComposers. With each song's program backed up on cassettes, Matsutake alternated MC-8's with each song, although on hot stages the lack of a cooling fan caused the devices to frequently crash. "In the old days, our synthesizers had no memory function," Hosono said. "When we played live, it was a nightmare. As we were playing one song, we had a computer programmer backstage, tapping out the computer code for the next song." Takahashi noted, "If it [took] him longer than usual, we'd have to take longer solos."
I have two original copies of Public Pressure (pressed on JVC Supervinyl, with the red obi) plus the 2019 Great Tracks (Sony Japan's reissue branch) "Collector's Vinyl Edition" 45rpm double LP box set (acquired at a 50% discount). The tonally warm original, which in VG+ condition is cheap, doesn't sound amazing but does the job, with a double-sided insert providing artwork and some recording details. The double 45 reissue, digitally remastered by Bob Ludwig (from 96/24 tape transfers done in Japan) and cut by Bernie Grundman, is just as compressed as the ball label Alfa original, but is significantly brighter. That edition, plated at RTI and pressed at the recently established Sony Japan pressing plant, also has a full-size booklet (with photos and Japanese liner notes) plus replica tracking sheets and memorabilia. It's not worth the roughly $90 USD standard price, but is enjoyable to own.
<!- ------------------------------------>