At CES 2019 Technics Introduces Elegant SL-1500C Coreless Direct Drive Turntable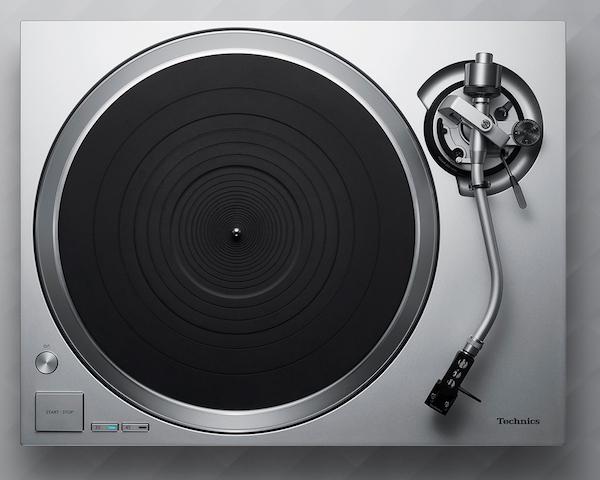 At CES 2019 Technics expanded its turntable line with the introduction of the SL-1500C "complete" turntable with built-in MM phono preamplifier as well as a new SL-1200MK7—the company's first new standard DJ turntable in approximately 9 years.
The SL-1500C eschews D.J. functionality (pitch slider, cueing light, platter strobe marks, etc.) in favor of a smart, simplified look but with a built-in MM phono preamplifier and a pre-installed Ortofon Red MM cartridge. The phono preamp's power supply is carefully shielded. A specially optimized for the platter's weight motor drives the coreless direct drive motor. The built-in phono preamplifier can easily be bypassed. Both the plinth and the the platter have been carefully damped. The familiar "S" shaped tonearm (9-1/16th/230mm effective length) is of aluminum and features high precision gimbaled bearings and an "auto-lift" at the end of record. The $1399.00 (tentative) price should make this an attractive option in the under $1500 price class, especially considering the built in phono preamp and Ortofon Red that's easily upgraded to the 2M Blue simply by changing the stylus.
The new $1199 (tentative price) SL-1200MK7 "professional DJ turntable" incorporates a new coreless direct drive motor and increased DJ functionality including reverse playback for hidden satanic message playback ease. The new 1200 features sliding pitch control and 78rpm playback.
Technics cautiously re-entered the turntable market a few years ago and while the company tightly controls sales numbers, the continued expansion of the line sends an unmistakeable message!
<!- ------------------------------------>