Discogs Founder Kevin Lewandowski Interviewed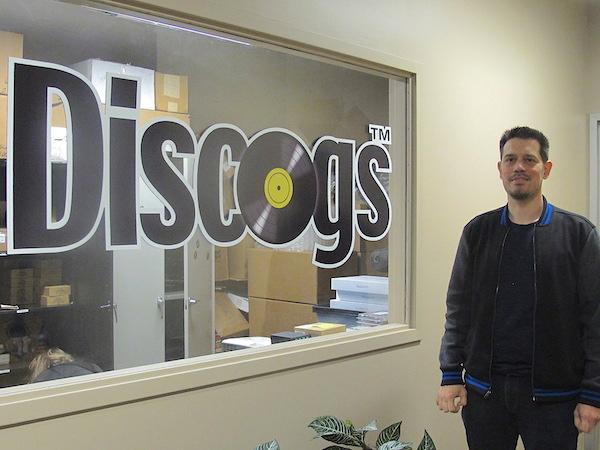 AnalogPlanet editor Michael Fremer first encountered Discogs founder Kevin Lewandowski back in 2013 at the giant Utrecht Record Fair in The Netherlands. Lewandowski was there to promote Discogs and of course to buy records.
Fremer was there as a guest of Record Industry, the Netherlands-based pressing plant to autograph copies of Robert Haagsma's book "Passion for Vinyl", for which he'd written a "foreward" and in which he was profiled along with many other record collectors, some well-known like Atlantic Records' CEO Craig Kallman and many others not so well known. Haagsma has since written a second edition. And of course Fremer was there to buy records, more used records!
While in Portland, Oregon recently visiting AnalogPlanet contributing editor Malachi Lui, the two visited Discogs world headquarters and interviewed founder Kevin Lewandowski. It's another great "vinyl revival" story you are sure to enjoy! It's a "it just sort of happened" story so many people involved in the vinyl revival can tell.
<!- ------------------------------------>