HD Vinyl Update: A Planned 7" 45rpm Record "Some Time Mid 2019"?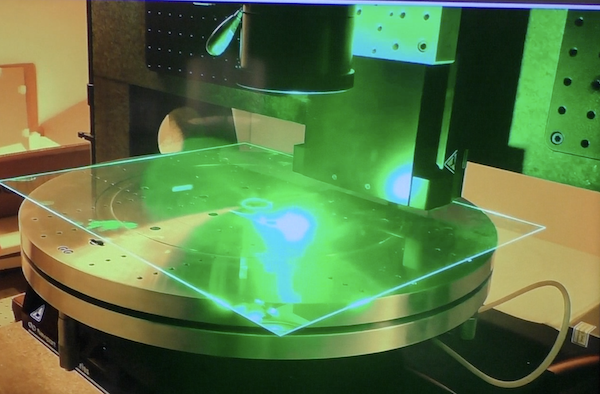 "Making Vinyl" Berlin is a week away (May 2nd and 3rd). AnalogPlanet editor Michael Fremer will attend and moderate a few interesting panels. No doubt there will be news and an update on the progress being made to realize the promise of
HD Vinyl
. However, at
last
fall's "Making Vinyl" in Detroit there was HD Vinyl news that got "caught in the cracks" and was never published.
At a breakfast meeting in Detroit Fremer interviewed inventor Günter Loibl and Rebeat publicist Sabine Stepanek. You can listen to excerpts below. In a lower level meeting room they showed prototype stampers along with a video of the laser cutting process. Watch the short video, also below:
<!- ------------------------------------>
| | | | | | | | | | | |
| --- | --- | --- | --- | --- | --- | --- | --- | --- | --- | --- |
| | Equipment Reviews | | The Gruvy Awards | | Blogs | Columns | | Show Reports | | News |