Soundsmith Revamps Cartridge Lineup With New ES Series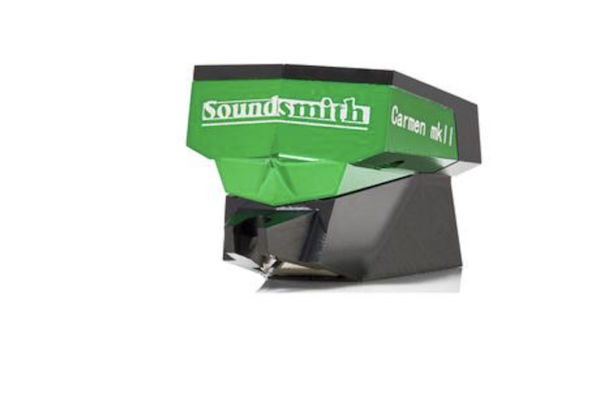 Peekskill New York based Soundsmith launched at last October's RMAF a new ES line of moving cartridges that includes ES versions of their Otello, The Voice, Aida, Carmen MKII, Zephyr MKIII, Zephyr MIMIC, Hyperion, Paua MKII, and Sussuro MKII.
The new line features a new look and a "significant evolution" of Soundsmith's DEMS system (Dynamic Energy Management System) that the company claims ".. direct(s) internal vibrational forces without reflection and disperse(s) them properly to the tone arm. The absence of reflections enables the stylus to stay in far greater statistical contact with the groove walls — a critically important technical refinement. (This results in) increased liquidity and reduced "grain," without loss of detail...."
Every cartridge in the new line now features a sleek aluminum body that allows azimuth adjustment even in tonearms that do not allow for it. According to Soundsmith, the new shape "...departs from the reflective and "boxy" design of many cartridges, whose internal construction contribute to uncontrolled vibrational issues adversely effecting performance."
For more information visit the Soundsmith website.
<!- ------------------------------------>