Steely Dan's 180g 33 1/3rpm 1LP Aja Reissue From Geffen/UMe & AAA 200g UHQR 45rpm Edition From Analogue Productions Are Both Set for September 29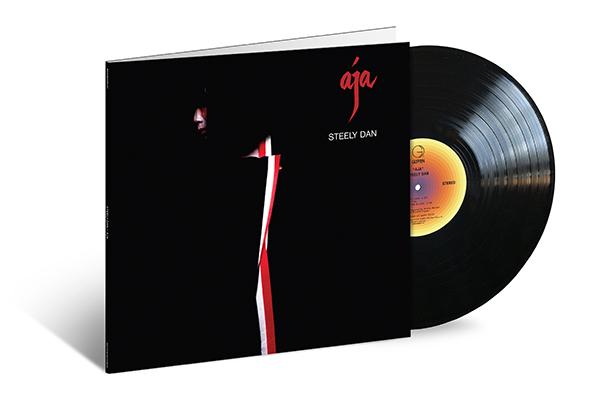 Our dime dancing is officially through, as we just got the news that the eagerly awaited LP reissue of Steely Dan's indisputable September 1977 masterpiece Aja has now been given an official release date of September 29. The 180g 1LP edition comes via Geffen/UMe, while the 200g UHQR edition comes via Analogue Productions.
The stats are these: Aja has been remastered by Bernie Grundman from an analog, non-EQ'd, tape copy — we'll explain the reasoning behind the "tape copy" nomenclature here in just a moment — and the Geffen/UMe LP will be pressed on 180g black vinyl and spin at 33 1/3rpm. Lacquers for the Geffen/UMe's 180g 1LP version of Aja will be cut by Alex Abrash at his AA Mastering studio from hi-res digital files of Grundman's new masters, and these particular LPs will be pressed at Precision. They will also be housed in reproductions of the original artwork.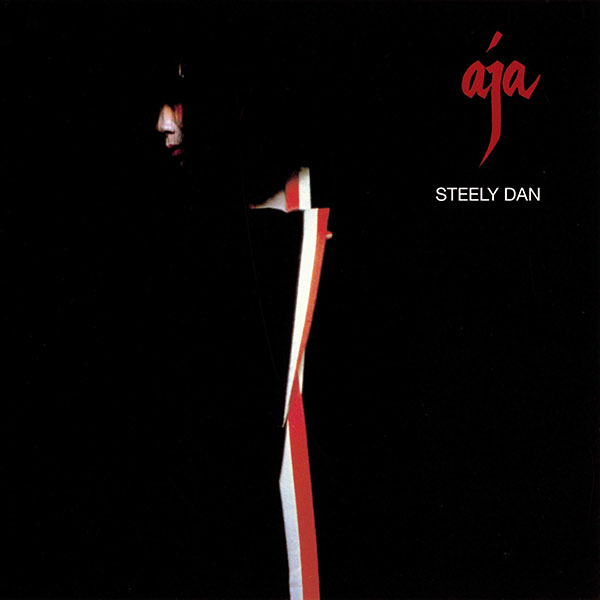 The SRP for the Geffen/UMe 180g 33 1/3rpm 1LP edition of Aja is $29.99, and it can be pre-ordered here.
Naturally, Aja is being released concurrently as a 30,000 numbered-copy limited-edition 200g 45rpm version on Ultra High-Quality Vinyl (UHQR) from Analogue Productions with an SRP of $150, which has been the standard going rate for all UHQR editions in this series to date. (As a refresher, you can read more about the entire UHQR Steely Dan reissue series here.) The UHQR edition of Aja can be pre-ordered here (with a cap of three copies "per customer per address").
To briefly recap, all albums in the Steely Dan vinyl reissue series are overseen by SD co-founder Donald Fagen and are being mastered by Bernie Grundman from the original analog tapes, with the notable exceptions being the album here at hand, the aforementioned Aja, and Gaucho. Aja's own "tape copy" details are noted a few paragraphs above this one, while November 1980's Gaucho is being sourced from a 1980 analog tape copy originally EQ'd by Bob Ludwig. The reason for both of these tape-copy exceptions to the much-preferred AAA standard is that, sadly, UMe confirms there is no evidence the original tapes containing the flat mixes of both Aja and Gaucho were delivered to the record label, and it remains presumed those tapes no longer exist.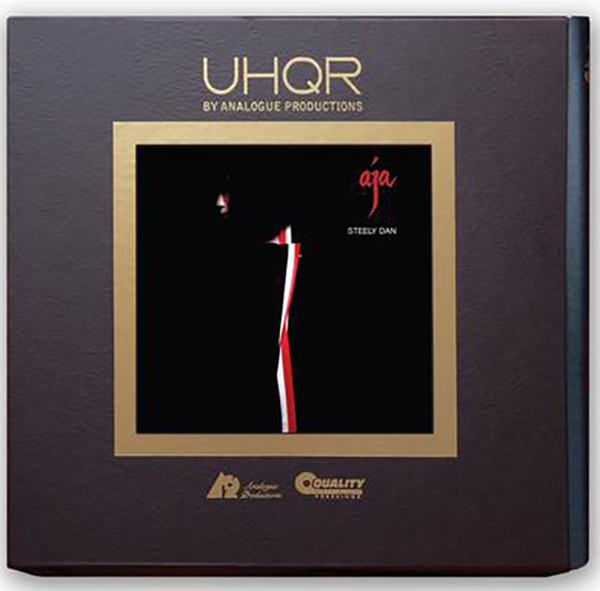 As for the 45rpm UHQR version of Aja, it will be pressed at Analogue Productions' own Quality Record Pressings on 200g Clarity Vinyl — and, like all other entries in the AP/QRP SD reissue series, it will be packaged in a custom deluxe box and will include a booklet detailing the entire process of the making of a UHQR edition, along with a certificate of inspection. Each UHQR disc is pressed using hand-selected vinyl.
There is no question Aja is one of the premier Holy Grail LPs in our audiophile circles. Personally, I consider the 2007 Japanese pressing to be among, if not the best Aja I've heard on vinyl to date — though, yes, I will admit the Cisco 30th anniversary edition can sometimes edge that one out, but I also know many folks continue to swear by the ABC Records AA-1006 Terra Haute pressing and/or the MFSL 1980 pressing — so, with all that SD LP-pressing-loving data in mind, I'm beyond interested to hear both new versions of this benchmark album upon their respective releases later next month. And, yes, we'll be reviewing both of them right here on AP individually, when the time comes.
Speaking of SD LP reviews to come, we'll also be reviewing the just-released Geffen/UMe and Analogue Productions editions of February 1974's Pretzel Logic later this week in separate reviews — so stay tuned for those, with the UHQR review coming first. In the meantime, feel free to post your own thoughts and/or expectations about the upcoming Aja releases below in our Comments section, which follows underneath the Geffen/UMe edition's tracklisting.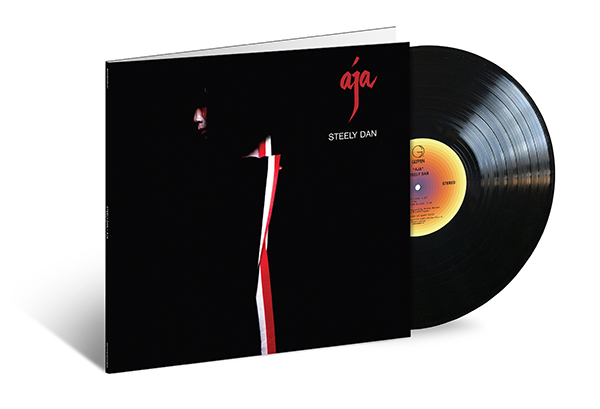 STEELY DAN
AJA
180g 1LP (Geffen/UMe)
Side A
1. Black Cow
2. Aja
3. Deacon Blues
Side B
1. Peg
2. Home At Last
3. I Got The News
4. Josie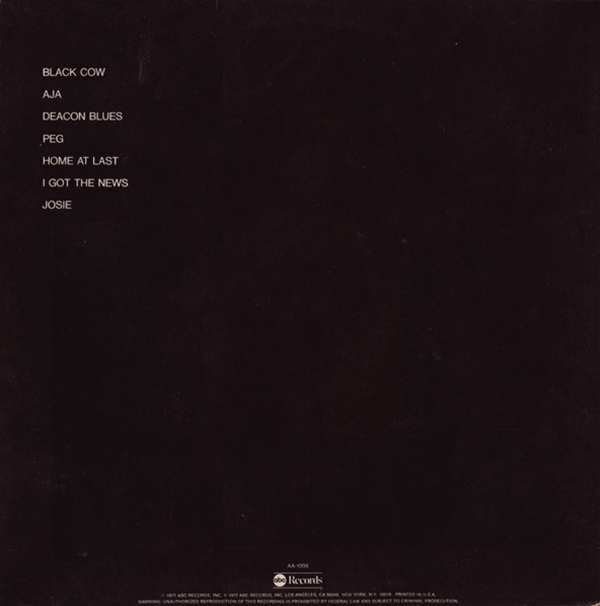 <!- ------------------------------------>