Travis Debut Good Feeling On Vinyl Again From Craft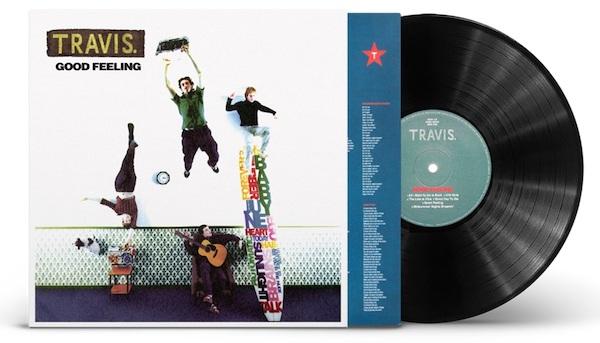 Excrutiatingly tuneful (I mean that in a most positive way) Scottish rock band Travis's 1997 debut album
Good Feeling
returns to vinyl for the first time in decades April 2nd, via Craft Recordings. The packaging duplicated the original independiente release with lacquers cut at Metropolis Studios, London, though at this time the source has not been provided (working on it).
The band's name derives from the "Paris Texas" film's lead character Travis Henderson (played by Harry Dean Stanton), which should give you some idea about the band's tuneful, yet melancholic and often sad music, anchored by Fran Healy's super-sincere vocals. Steve Lillywhite produced the hit-filled album at Bearsville Studios. The first single was "All I Want to Do Is Rock".
Whenever I'm on an airplane I'm sure to play "Why Does it Always Rain on Me?" and "Coming Around" (neither of which are on this record, but I just felt obligated to mention those. Prices for the original pressing on Discogs now range from $71 to around $100. The CD goes for 69 cents. What does that tell you! Lol.
To order a copy visit this Travis link. I saw the band recently on I think CBS Saturday morning and Fran Healy's voice sounded as great as ever. Glad to see this album "coming around" again!
<!- ------------------------------------>