Yes, That Flood Damaged Record Can Be Saved!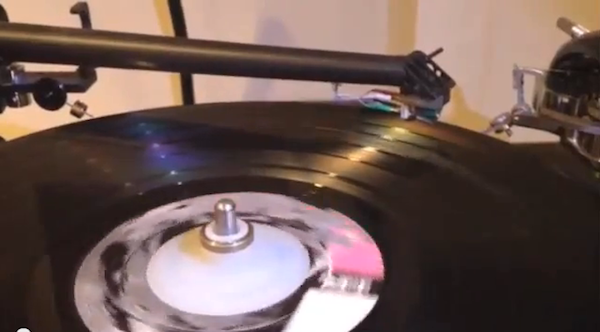 After steam cleaning the flood damaged record (see 'Can Steam Save This Record?") I used Audio Intelligent Enzymatic Cleaning Fluid and the Loricraft cleaning machine. I chose that one because only a small length of thread touches the record during the vacuuming process. The thread is refreshed with each cleaning.
The fluid remained on the record for two minutes after which it was vacuumed off followed by a rinse with Audio Intelligent Ultra-Pure Water (reverse osmosis or Aquafina would be fine too).
After so treating both sides the record appeared so clean and ready to play I didn't hesitate to first put it in the Audio Desk ultrasonic cleaner so sure was I that nothing on the record would contaminate the Audio Desk fluid.
I then played the record and recorded the sound using a LYNX L-122 A/D converter in my old Apple G5. Here's 30 seconds of it. It's "fair use" and I don't expect any legal repercussions.
So can a "flood damaged" record be resurrected? You tell me. I say "absolutely".
<!- ------------------------------------>