Welcome to Analog Planet!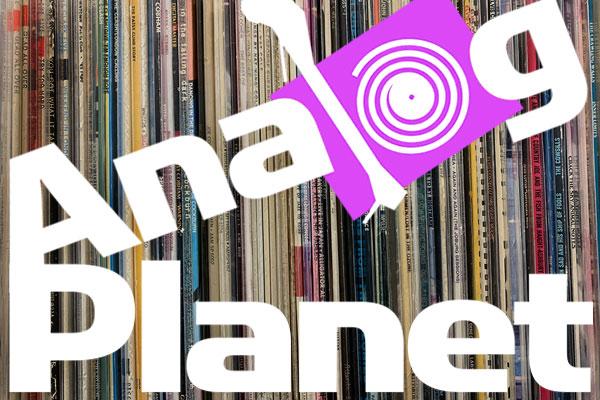 It's a new era here at Analog Planet, starting today. Michael Fremer has left to pursue other endeavors, and we wish him well. Going forward, Analog Planet remains a vital part of the AVTech Media family that also includes Stereophile, Hi-Fi News, Hi-Fi Choice, Home Cinema Choice, and Sound & Vision, and we will continue to bring you the finest analog-driven content there is. You'll get all the in-depth album reviews, detailed equipment reviews, news about upcoming vinyl releases and new gear announcements, as well as deep-dive, vinyl-centric interviews with musicians, producers, engineers, and manufacturers alike, just as you've come to know and expect.
Our content-providing stable of expert writers is comprised of industry names you all know and follow, including lifelong audio journalists, recording engineers, turntable setup specialists, and more. Collectively speaking, at last count, we have well over (yep!) 200 years' worth of experience covering the analog universe.
Me, I got my start as an editor at High Fidelity magazine back in the late 1980s, and I've written about gear and music for almost 35 years (and counting) for Stereo Review, Musical America, Sound & Image, Sound & Vision, Popular Science, and Stereophile, to name but a few. You've also likely seen my byline on liner notes gracing a number of box sets, historical reissues, and new releases in recent years. Wherever I go, I always make sure to stop at the local record store (and sometimes stores, plural) to do hands-on "research," and I inevitably end up finding something I don't already have—and/or I'll pick up a backup copy of an LP I play often, just in case. (You know how it is.)
Please let us know in the comments section below about what you'd like to see more coverage of here on Analog Planet. For example—Is that new deluxe box set worth the money? Are the liner notes detailed enough? Is that tonearm the one I really need? Is it time to upgrade my turntable and speakers?
If you are part of the great vinyl resurgence, then this is your home, and we aim to make you very welcome.
Spin on!
Mike Mettler
Contributing Music Editor
a.k.a. "The SoundBard"
<!- ------------------------------------>