AnalogPlanet's Top Jazz Albums of 2022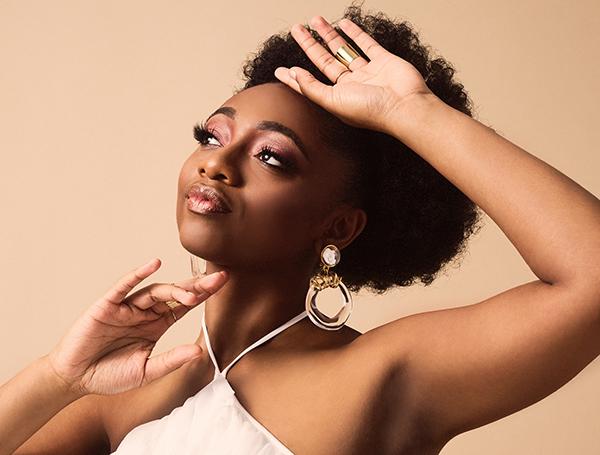 AP editor Mike Mettler asked ace reviewer Ken Micallef to come up with a list of his top jazz releases on vinyl for 2022, and Ken happily complied, and compiled accordingly. Herewith is his list of ten listening year 2022 jazz faves on wax, presented in no particular order.
SAMARA JOY
Linger Awhile. Verve. (1LP)
Though pegged as a Sarah Vaughan devotee after winning the award/competition of the same name, 22-year-old Samara Joy also clearly draws on Ella Fitzgerald and Carmen McRae, but equally so, as well as contemporary singer Carmen Lundy for pure swinging style.
Joy's lush delivery, elastic pacing, and choice of material is proudly old school. Her dark alto range is enlivened by the young singer's control, infectiousness, and serious swingability. With a band of ringers including drummer Kenny Washington and guitarist Pasquale Grasso, Samara Joy's Linger Awhile is the best standards-approach LP of 2022.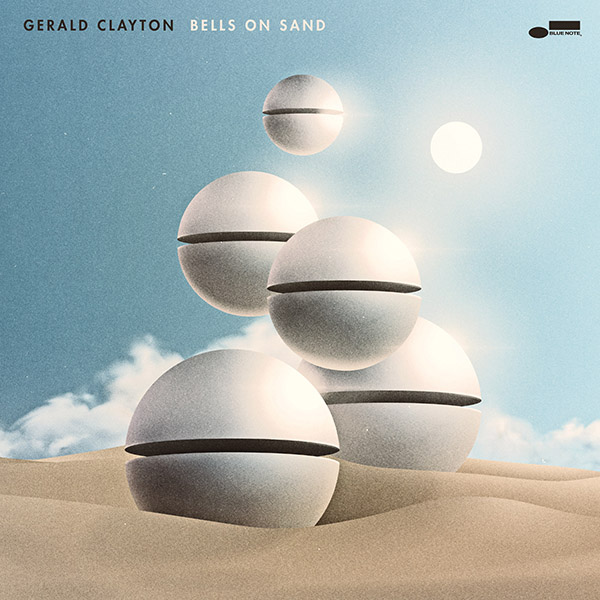 GERALD CLAYTON
Bells on Sand. Blue Note. (1LP)
Themes of meditation, solitude, and reflection fill pianist Gerald Clayton's second Blue Note release, an unlikely album from that reservoir of classic '50s/'60s jazz profundity and contemporary jazz fireballs.
Bells on Sand is a collection of quietude. Yawning arco bass and lullaby-worthy piano adorn the opening track, "Water's Edge," followed by the sober "Elegia." The warm vocals of 24-year-old Portuguese multi-instrumentalist and composer Maro uplifts a composition by Catalan composer Federico Mompou, "Damunt de tu Només Les Flors," which has all the beauty of a later-period composition by Antonio Carlos Jobim.
Clayton turns the standard "My Ideal" into a gentle romp, which in turn leads into the funk of his Roy Hargrove dedication, "That Roy," its lush electric keyboard extended by drummer Justin Brown's feathery touch. "RIP," another Clayton/Justin Brown duet, follows, and it recalls '70s fusion, the pair stretching to gently shake, rattle, and roll. Maro's sensuous vocal beauty returns on Clayton's flowing "Just A Dream."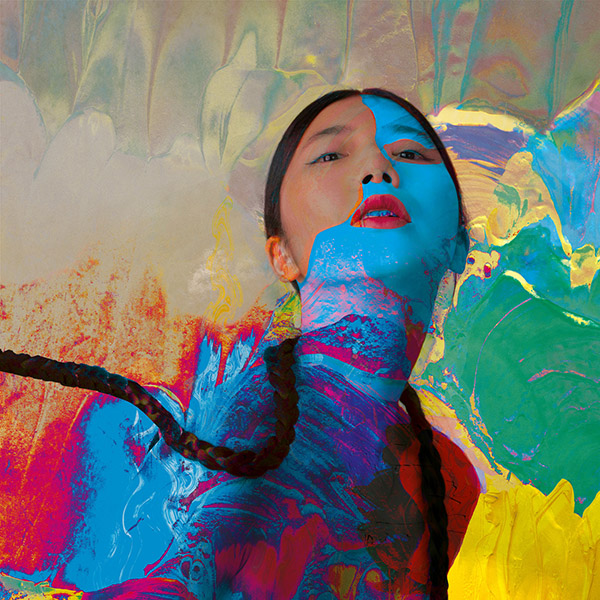 HATIS NOIT
Aura. Erased Tapes. (1LP)
Sorted in Rough Trade's "Modern Composition" section, Japanese vocalist/composer Hatis Noit creates everything — melodies, rhythms, counter melodies and rhythms, background vocals, and arrangements, simply by using a Neumann U47 microphone and her manipulated vocals.
Noit can sound like a maniac, a choir, floating air balloons, silent meditations, and heaven-sent thunderquakes. Aura is an eerie yet compelling outerworld that immerses fully, with no release. Think Björk meets Kraftwerk, sans drum machines and maddening vocal screams. Hypnotic, meditative, and levitative. (You can order this LP directly from the artist here.)
Kaleidoscope: New Spirits Known & Unknown. Soul Jazz Records.
(3LP/1 7-inch 45)
In this reviewer's humble opinion, the U.S. jazz scene is often as interesting as a bag of hammers. On the one hand, we have the tradition-seeking-tribe, enthralled to all things Duke/Pops/Trane. On the other end, there are the academics who favor rhythm over melody, and numbers over soul. Not so in the UK, where no such tradition exists, allowing those artists to mix in the kitchen sink from electronic music and African beats to Caribbean swing and hip-hop — and somehow do it in consistently interesting fashion to boot.
Such is the multidirectional approach on this 3LP/1 7-inch 45 set dubbed Kaleidoscope: New Spirits Known & Unknown, covering artists ranging from trumpeter Matthew Halsall's surreal soirees and vocalist Yazmin Lacey's swinging soul to Hector Plummer's electronic spew and keyboardist Joe Armon-Jones' electronic R&B profundity. Though this is a 2020 release, it remains as one of my favorite spins in 2022. Truly Kaleidoscopic in all the right ways. (You can order this multi-LP set here.)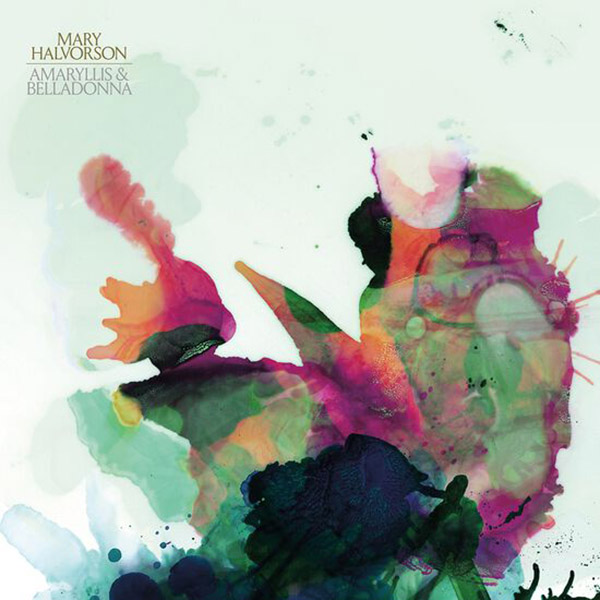 HONORABLE MENTIONS
New Releases
Alina Bzhezhinska & HipHarpCollective: Reflections. BBE Music. (2LP)
Matthew Shipp: Codebreaker. Tao Forms. (1LP) [Technically, this is a 2021 release, but it's one of Ken's 2022 favorites–MM]
Mary Halvorson: Amaryllis & Belladonna. Nonesuch. (2LP)
Matt Slocum: With Love and Sadness. Sunnyside. (1LP)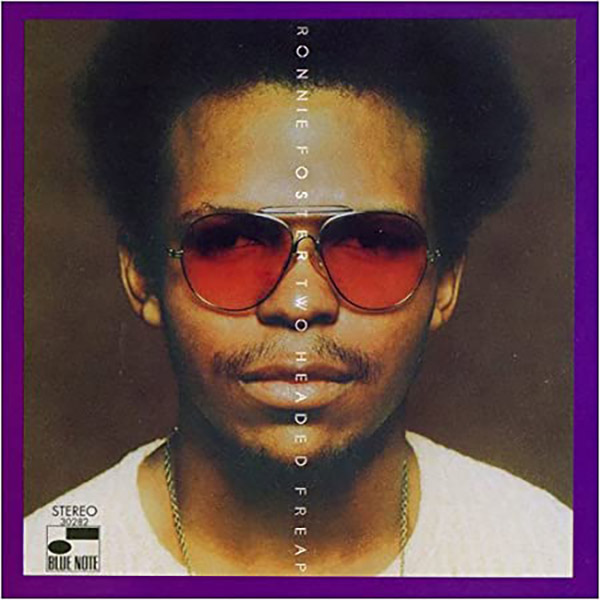 Archival
Ronnie Foster: Two Headed Freap. Blue Note. (1972/2022; 1LP)
Charles Mingus: The Lost Album from Ronnie Scott's. Resonance Records. (2022, 3LP) [MM adds: This very same Mingus release also made the cut on Mark Smotroff's Top Archival LPs of 2022 list, which you can read here.]

<!- ------------------------------------>