Unearthed John Lennon & Yoko Ono Lennon Footage From 1968 Paired With New Ultimate Mix Of "Look At Me"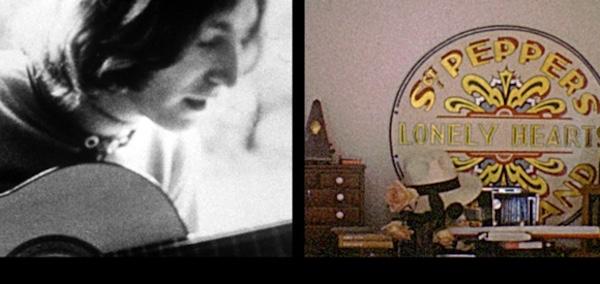 Los Angeles – April 1, 2021 – Intimate, never-before-seen 8mm film footage of
John Lennon
and
Yoko Ono Lennon
captured at home in 1968 has been paired together with the brand-new Ultimate Mix of "Look At Me" for a thrilling new video. Filmed by camera operator William Wareing and his crew, the video features black and white and color footage on "home movie" Standard 8 film filmed between takes of John and Yoko's films, "Film No. 5" ("Smile") (conceived by Yoko) and "Two Virgins" (conceived by John and Yoko). The unearthed film reels from the Lennono archives are presented here for the first time, with the black and white and color footage side-by-side, accompanied by the stunning new mix of "Look At Me," which is also available to stream.
"A couple of tracks, which one would suppose were written under therapy, like 'Look At Me', were written pre-Janov, about a year before therapy. But the theme was the same: 'Look at me', 'Who am I?', all that jazz. So that's why I stuck it on that album. But actually it had come from beforehand." – JOHN LENNON
"Look At Me" is the second track to be released from the forthcoming John Lennon/Plastic Ono Band-The Ultimate Collection, due April 23 via Capitol/UMe to celebrate 50 years of John's transformational and influential masterpiece. The eight-disc super deluxe box set is an immersive, deep listening experience and in-depth exploration of what John described as "the best thing I've ever done."
All of the above is from the press release issued today, April 1st. A box set preview comparison with an original U.K. pressing of the album (1st lacquer, first mother, tenth stamper) tells me that no matter which version you have, this remix is superior, especially if you wish to hear the man's voice. The original may be a "time stamped document", but the remix of what was a relatively simple production, is better. Full review to come around the April 23rd release date.
<!- ------------------------------------>