Win This Turntable, Among Many Other Donated Prizes to Benefit Homicide Survivors, Inc.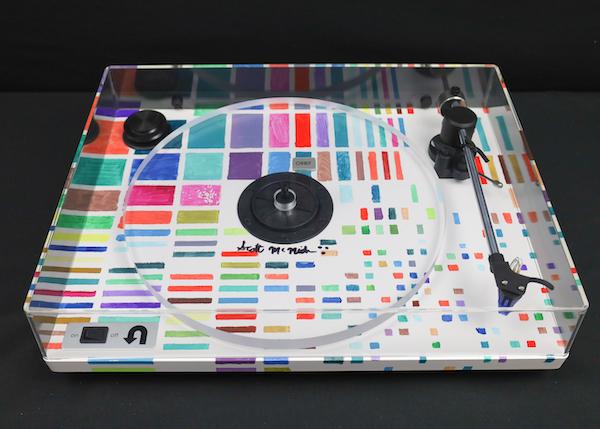 This gets complicated so please bear with me: days after the January 8th, 2011 politically motivated shooting that took the lives of six people and injured nineteen others including Congresswoman Gabrielle Giffords, members of the Tucson, AZ community formed an organization called
Luz de Vida
(Light of Life) to benefit survivors. More than $20,000 was raised to help victims and their families.
According to the press release, "The original Tucson Together Fund ceased in 2013 and since then, funds have been donated to Tucson's Homicide Survivors, Inc. For the 10th anniversary of the tragedy, members of the original Luz de Vida production team (a coalition of Tucson writers, recording engineers, musicians, and artists) are partnering with Homicide Survivors and JFCS of Southern Arizona to release a second compilation record. Again, featuring Tucson and national artists and released on Fort Lowell Records, Luz de Vida II will be released in November to coincide with the All Soul's Procession, an annual community ceremony in celebration and mourning of the lives of our loved ones and ancestors."
An event called the LUZ DE VIDA POP-UP GALLERY will be held tomorrow September 10th in Tucson, 5-9PM but that's independent of the on-line auction and raffle.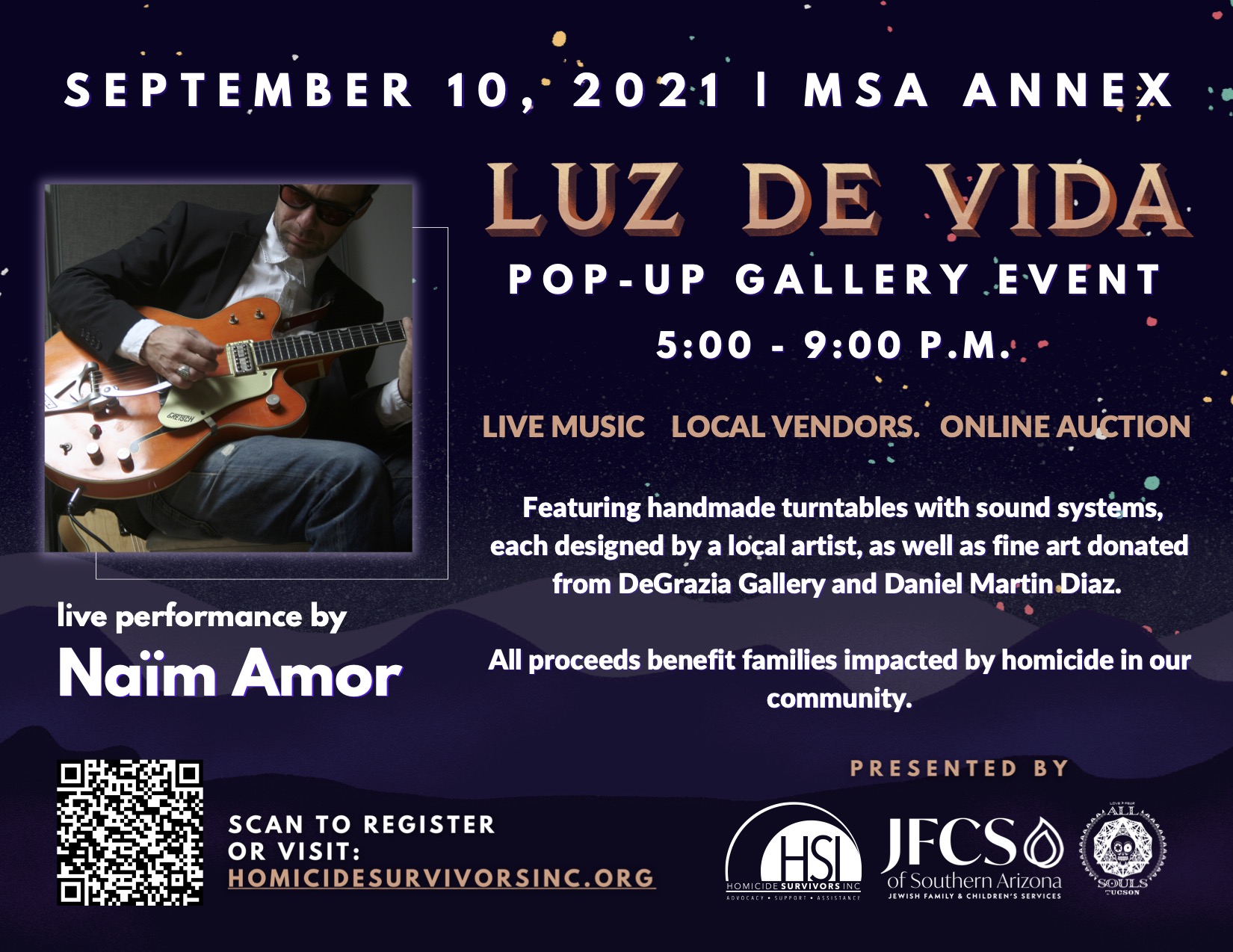 Here's the link to the on-line raffle. There are many unique and interesting items there of interest to both analog devotees and supporters of the arts.
Here's the link to the on-line auction, featuring custom turntables, local fine art and more.
Fort Lowell Records has announced a November 5 release for the compilation album Luz de Vida II: A Compilation to Benefit Homicide Survivors. The album will be released in partnership with Homicide Survivors, Inc and JFCS of Southern Arizona to coincide with the All Souls Procession Weekend of November 5-7. Most importantly all money collected will go directly to Homicide Survivors, Inc.. Turntables provided for this event by U-Turn Audio. To pre-order the record (all proceeds go to Homicide Survivors, Inc. go to ZIA Records website.
Is this way too complicated for a single event? Yes! But it's a good cause and the one-of-a-kind turntables donated by U-Turn and painted by local artists look great and you could win one, give it to a young person with the cause attached to it and do a good thing!
<!- ------------------------------------>