Direct-to-Disc Vinyl Explosion!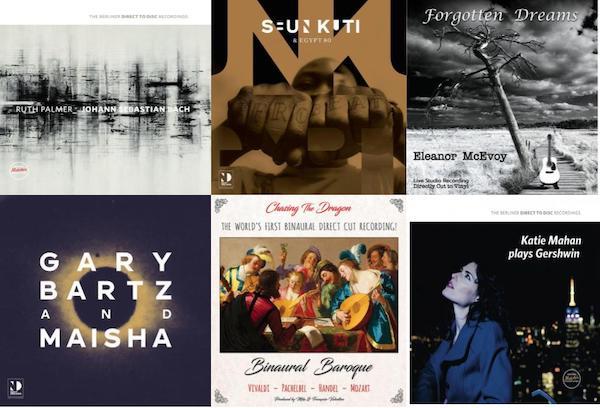 (
Review Explosion is usually a recurring AnalogPlanet feature covering recent releases for which we either don't have sufficient time to fully explore, or that are not worthy of it. Normally curated by AnalogPlanet contributing editor Malachi Lui, this particular Review Explosion has been hijacked by AnalogPlanet editor Michael Fremer and covers in capsule form Direct-to-Disc releases).
The reel-to-reel tape comeback is interesting and there are some great titles but given the cost of a good deck and the paucity of titles, not to mention their cost, it's not yet a particularly worthwhile investment in my opinion unless you've got the money to spare. And if you do, by all means go for it!
When and if the major labels let the tapes out of the vaults (which they should, since their "masters" are now high resolution 192/24 transfers), the reissue floodgates will open and then we can revisit R2R.
Meanwhile, some amazing sounding and musically worthwhile Direct-to-Disc LPs have been released over the last few years, including some very recent ones. Some older D2D titles had simultaneously recorded to tape versions turned into LPs and and there's really no contest: the D2Ds are unmistakably superior so consider picking up at least a few of these titles.
Gary Bartz and Maisha-Gary Bartz and Maisha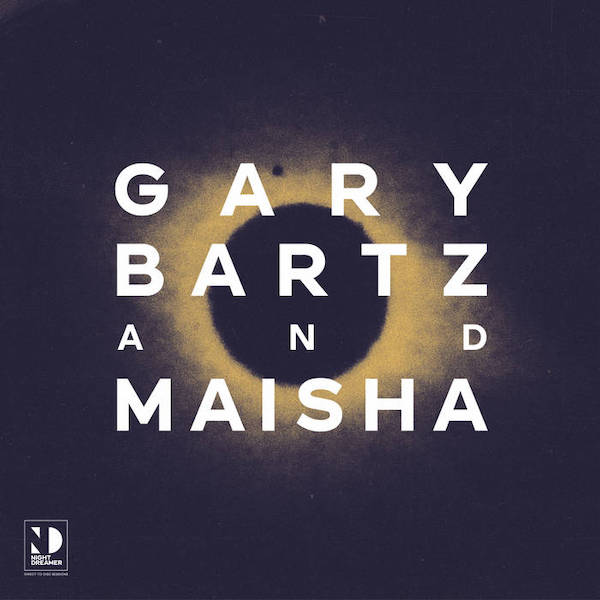 Night Dreamer ND007 D2D
Produced by: Gilles Peterson, George Camdonius and Neal Birnie
Recorded, Mixed, Mastered and Cut by: Rinus Hooning, & Martijn Schouten

Music: 9
Sound: 9
Night Dreamer began recording direct-to-disc sessions last fall at Artone Studios, located above the Record Industry pressing plant in Haarlem, The Netherlands using a "wide range of vintage mastering and recording equipment assembled and painstakingly restored over seven years."
The gear includes one of four remaining RCA 76D mixing boards—another one of which was used at Sun Studios in Memphis—using Neumann microphones and Neumann lathe, along with Westrex Capitol cutting amps designed specifically for Capitol studios and used, the liner notes say to cut The Beach Boys and The Beatles albums. The label name springs from Wayne Shorter's 1964 album of the same name.
This one, features veteran soprano and alto saxophonist Gary Bartz, who's performed with Miles, Eric Dolphy, Charles Mingus, Max Roach and McCoy Tyner among others and the London-based Afro-funk/jazz group Maisha (drums, percussion, trumpet, electric guitar, bass, keyboards), with whom Bartz has been live-gigging for quite some time (if I didn't tell you, you'd quickly figure out this wasn't a "chance encounter").
The toe tappingly funky, serpentine-like set features three collaborative compositions and Bartz classics "Uhuru Sasa" originally on Gary Bartz Ntu Troop's 1971 Milestone album Harlem Bush Music—Uhuru (Milestone MSP 9032) and "Dr Follow's Dance" from the group's Follow, The Medicine Man (Prestige PRST 10068) from 11973.
The sound is rich, full, warm, well-textured and of course "direct-vintage". The louder you crank it, the better it sounds. Plenty here for the mind, soul, feet and whole-body. Record Industry presses consistently great records and this one was one and well-packaged to.
To order and for more information go to Night Dreamer's Bandcamp page. And watch this:
Seun Anikulapo-Kuti & Egypt 80 - Seun Anikulapo-Kuti & Egypt 80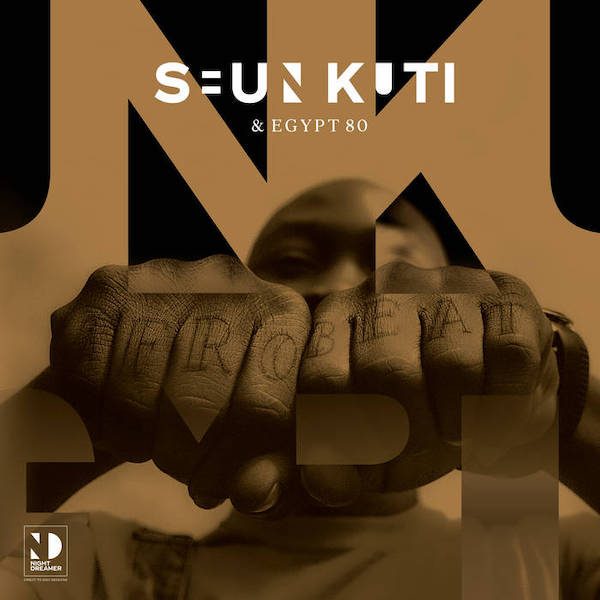 Night Dreamer ND001 D2D
Produced by: Seun Kuti
Recorded, Mixed, Mastered by: Martijn Schouten

Cutting engineer: Patrick Scholtens
Music: 10
Sound: 10
Night Dreamer debuted its D2D series with Fela's youngest son Seun Kuti leading his father's fourteen piece group Egypt 80 in an exciting set of politically charged numbers. I'm surprised the Neumann VMS70 lathe survived this super-hot, Afro-Beat session punctuated by churning saxophones, blaring brass and multiple percussionists. This one sounds even better than the Bartz recording, good as that one is, especially this recording's more open top end. Also available on the Bandcamp website.
The Locrian Ensemble of London - Binaural Baroque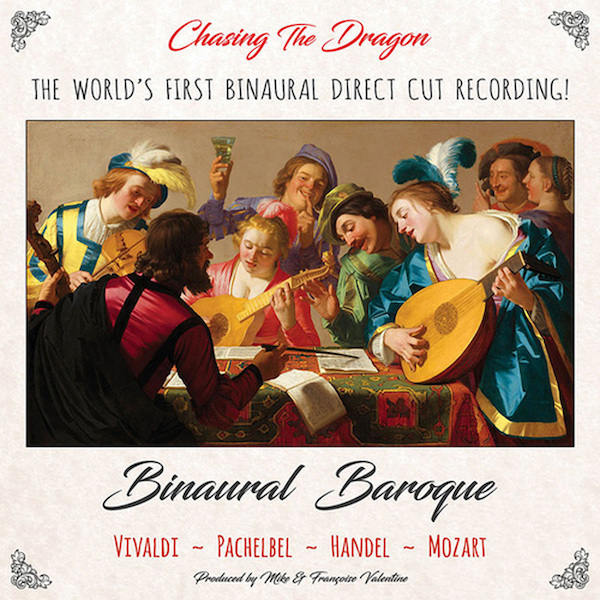 Chasing the Dragon ValdC005 180g LP
Produced by: Mike and Francoise Valentine
Engineered by: N/A
Mixed by: N/A
Mastered by: John Webber? at Air Studios
Music: 10
Sound: 10
One of many worthwhile and fine sounding Chasing the Dragon D2D records, this one adds the attraction of a Neumann binaural "dummy head" microphone set-up at AIR Studios. You needn't listen on headphones to get the recording's intense three-dimensionality and purity though on 'phones it's even more pronounced.
Though these are baroque "warhorses": "Vivaldi Guitar Concerto", Pachelbel "Canon", Handel "Harp Concerto" and Mozart "Eine Kleine Nachtmusik" (all but the "Canon" excerpted to fit the limited disc size), both the playing and recording are delicate and immersive. If you think you've heard enough of "Canon" to last a lifetime of weddings (and divorces) this one might change your thinking. If your system doesn't "disappear" reproducing this record, you've got some work to do.
Chasing the Dragon simultaneously records to high resolution PCM and DSD as well as double DSD and these files can be purchased on the Chasing the Dragon Download Shop and in America all of the Chasing the Dragon Direct-to-Disc vinyl titles are available at Elusive Disc.
Eleanor McEvoy - Forgotten Dreams
Chasing the Dragon ValdC006 180g LP
Produced by: Mike and Francoise Valentine
Engineered by: Jake Jackson
Mixed by: Jake Jackson
Mastered by: John Webber at Air Studios
Music: 10
Sound: 10
Eleanor McEvoy opens this D2D recorded in a corner of cavernous AIR Studios with a version of "The Spanish Word For Heart is Corazon", which is probably her best known song, originally found on her album A Woman's Heart, which at one time was the best- selling Irish album in Irish history, and may still be.
She plays electric guitar accompanied by Damon Butcher on piano. The recording is remarkably transparent. Everything in the chain from the microphone, to the mic preamp to the cutting system is so remarkably transparent that you'll easily think the duo is performing in your room—if your system is up to it.
Ten charming, heartfeld performances by a pro unafraid of and perhaps inspired by the direct-to-disc process. As direct and basic a recording as can be imagined and thoroughly enjoyable too.
Two other easy to recommend Chasing the Dragon D2Ds are the Clare Teal Ella Fitzgerald Tribute reviewed on this site as well as the double elpee Big Band Spectacular featuring The Syd Lawrence Orchestra (assuming you like big bands and even if you don't think you do, you might be surprised!).
Ruth Palmer-Johann Sebastian Bach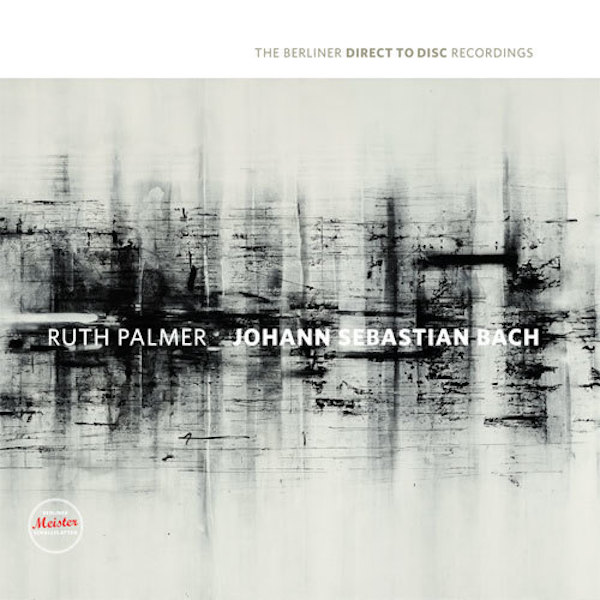 Berliner Meister Schallplatten BMS 1816 V 180g LP
Produced by: Philip Krause
Engineered by: Lukas Kowalski and Philip Krause
Mixed by: Lukas Kowalski
Mastered by: Rainer Maillard
Music: 10
Sound: 10
Violinist Ruth Palmer has been described as "the most distinctive violinist of her generation" ( Independent), and praised by audiences and critics alike for her "intensity" and "poetic grandeur" (The Guardian).
The story goes that Palmer wanted to record Bach's Sonata in C major with only the Partita in E major. The coupling is perfect for an LP but too short a running time for CD. Thus was born this Direct-to-Disc project, which on one side runs 27 minutes. Yes, that's a very long LP side but not a problem for a solo violin recording.
Rainer Maillard and Stephen Flock co-executive produced this production, recorded at Meistersaal adjacent to Emil Berliner Studios and of course formerly the site of Hansa Tonstudio where so many legendary records were made by U2, Iggy Pop, Depeche Mode and of course David Bowie who recorded there Heroes.
Palmer recorded the Sonata on April 22, 2018 recorded by Krause and the Partita on June 3rd engineered by Kowalski. The set up featured Josephson C722 microphones and DGG custom-made microphone preamps. Set the volume correctly and you'll be in the room. The sound is sweet and transparent as you'd expect with no tape or digital processors between Palmer and the cutting head.
And don't forget this other Berliner Meister Schallplatten production: Katie Mahan Plays Gershwin.
Speakers Corner distributes Berlin Meister Schallplatten LPs so in America they are available through Elusive Disc. You can also find them for sale in Europe on the Pure Pleasure website.
That's it for now, but in the near future expect a Part II because there really is a D2D explosion!
<!- ------------------------------------>