Review Explosion: The Smile, Liam Gallagher, Harry Styles & Ethel Cain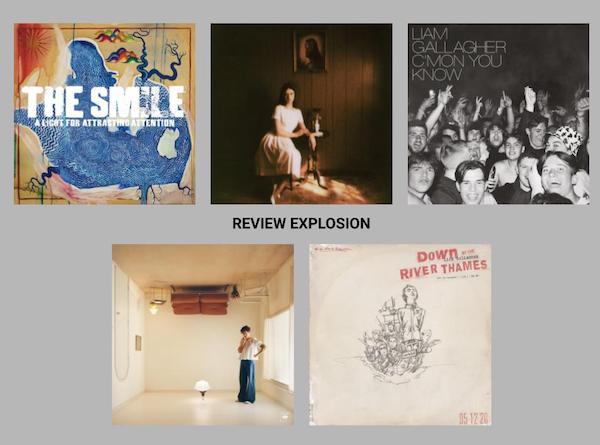 (Review Explosion, curated by contributing editor Malachi Lui, is a guide to notable recent releases and reissues. It focuses on the previous few months' new releases for which we don't have time or energy to cover more extensively.)
The Smile - A Light For Attracting Attention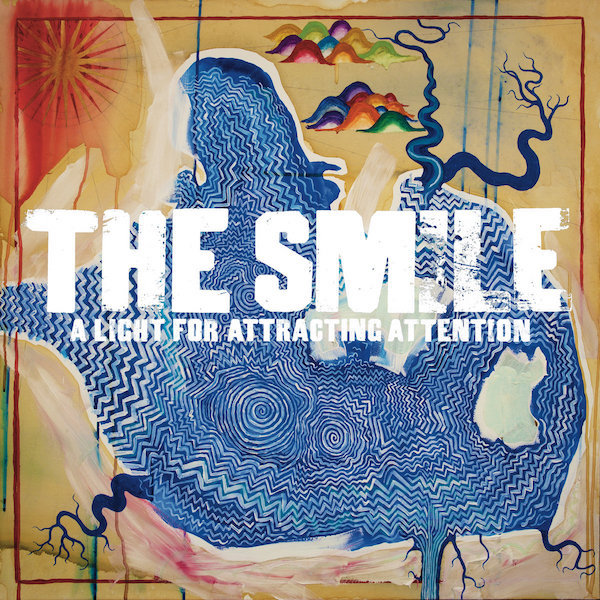 Self Help Tapes/XL Recordings 44.1/16 stream (2LP variants and CD available soon)
Produced by: Nigel Godrich
Engineered by: Nigel Godrich and Mikko Gordon
Mixed by: Nigel Godrich
Mastered by: Bob Ludwig at Gateway Mastering
Music: 6
Sound: 7
If the six-years-and-counting wait for a new Radiohead LP has exhausted you, there's a new band called The Smile that sounds an awful lot like Radiohead. In fact, it's comprised of Thom Yorke and Jonny Greenwood plus Sons Of Kemet drummer Tom Skinner, and their Nigel Godrich-produced debut album A Light For Attracting Attention is the closest thing you'll hear to a new Radiohead album until there's actually a new Radiohead album. With 13 tracks leaning into the more overtly political side of Yorke's songwriting, A Light For Attracting Attention combines the lyrical frustration and musical bloat of Hail To The Thief, The King Of Limbs' winding repetition, the lush but unsettling orchestrations of Greenwood's recent work, Skinner's excellent drumming, and touches of Yorke's signature glitchiness. Musically adept as it is, though, A Light For Attracting Attention lacks innovation and memorability; save for a couple moments, you remember the sounds more than the actual songs, which-considering these guys' other works-take minimal risks. Maybe we've come to expect too much, though it's still nice to hear Yorke and Greenwood collaborate outside of Radiohead on a project that'll at least partially satisfy the itch for new Radiohead material.
Harry Styles - Harry's House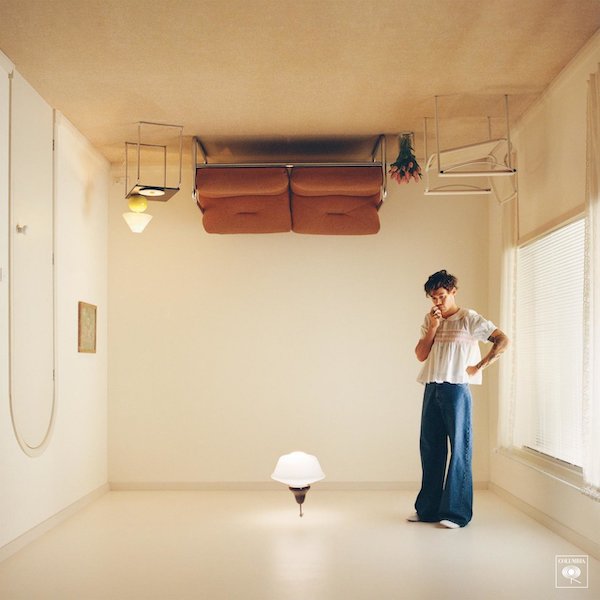 Columbia 48/24 stream (LP, CD, and cassette variants available)
Produced by: Kid Harpoon, Tyler Johnson, and Samuel Witte
Engineered by: Various
Mixed by: Mark "Spike" Stent
Mastered by: Randy Merrill at Sterling Sound
Music: 5
Sound: 7
Former One Direction member and solo superstar Harry Styles now returns with his third solo LP, Harry's House (the title of which references Haruomi Hosono's 1973 solo debut Hosono House-yes, really). While he's often described as "charming" and his fashion "flamboyant," I find Styles and his music lacking in personality. His solo records are more substantive than the boyband fodder that made him famous, yes, though his tolerable last record Fine Line was generic fluff thinly disguised behind a tired aesthetic of "look how interesting I am for taking shrooms and wearing slightly feminine outfits."
Harry's House is probably his best solo record yet, but that's not saying much. Styles and his producers certainly construct a pleasant vibe, though the songs are empty and the record fades into indistinguishable pop rock/indie pop background music for cafes. Lead single "As It Was" is catchy even if a bit labored over, and opener "Music For A Sushi Restaurant" has some playful quirks, but Styles sometimes reaches for lyrics that don't land, such as the latter's first line, "Green eyes, fried rice, I could cook an egg on you." His attempts to sound sensual consistently result in moments where it's hard to tell if he's goofing around or taking things too seriously, but otherwise there's nothing glaringly awful nor especially great; it's the 2020s version of easy listening. Is the hype around Harry Styles warranted? No, and it never was, though it's unnecessary to hate him over such an inoffensive and certainly listenable album (which set a new first-week vinyl sales record, though I didn't buy it). [According to Ben Sisario in the New York Times, Styles sold 182,000 vinyl copies,the most vinyl sold in a week since at least 1991.—Michael Fremer]
Liam Gallagher - C'mon You Know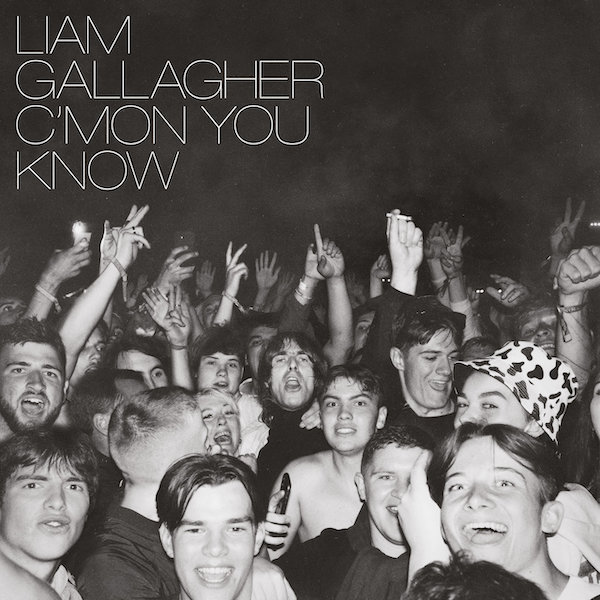 Warner Records 48/24 stream (LP, CD, and cassette variants available)
Produced by: Various
Engineered by: Various
Mixed by: Mark "Spike" Stent
Mastered by: Randy Merrill at Sterling Sound
Music: 4
Sound: 6
Liam Gallagher's third solo studio LP C'mon You Know finds the former Oasis frontman stylistically branching out a tiny bit, but most of it remains bland. Despite the mature-sounding (he lyrically toes the line between mature realization and petty whining about his brother Noel), children's choir- and strings-laden opener "More Power," much of C'mon You Know is split between electronically-tinged, trying-to-be-anthemic Brit-rock festival fodder and ballads centered around Gallagher's faux-deep middle-aged musings. No one expects profundity from the man who famously called his brother a "potato" (among countless other things), but the songs are vapid and the production glossy but half-baked. C'mon You Know lacks goals as an album, rather it's another collection of empty singalongs that'll sound "fucking mega" at Gallagher's gigs, such as his sold-out upcoming Knebworth shows where he'll relive his mid-90s glory days. There are a couple standouts, for better or worse: the Dave Grohl-assisted lead single "Everything's Electric" is genuinely energetic, but the political and vague "I'm Free" sits somewhere between a recent Coldplay tune and a particular Ian Brown track that I'd prefer to forget. I admitted being too harsh on Liam Gallagher's last solo effort, Why Me? Why Not, and maybe C'mon You Know will sound better once he re-records its best selections for a live-in-studio acoustic EP. Yet, each studio record he drops is less exciting than the last, and while he's a legend too big to ever fail, his latest recorded ventures have little to offer.
Liam Gallagher - Down By The River Thames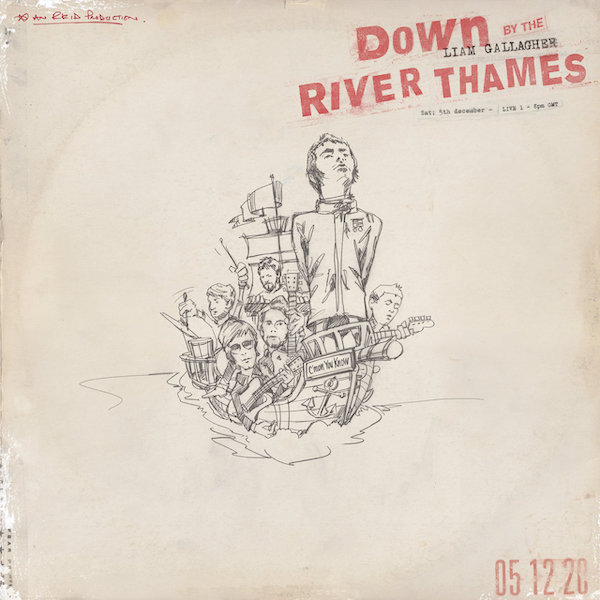 Warner Records 44.1/24 stream (2LP and CD available)
Produced by: N/A
Engineered by: Tim Summerhayes
Mixed by: Adam Noble
Mastered by: Robin Schmidt at 24-96 Mastering
Music: 6
Sound: 6
Livestreamed from a barge in December 2020 amidst COVID lockdowns, Liam Gallagher's Down By The River Thames concert now gets a proper 2LP, CD, and digital release. Since he's launched his solo career, Gallagher's live recordings, while imperfect, are more engaging and characteristic than the aforementioned squeaky-clean, Melodyne-soaked studio tracks. Down By The River Thames continues this trend, with a mix of Oasis classics and some better cuts from Gallagher's first two solo LPs; the piano-led rendition of "Champagne Supernova" lasts only an appallingly short four minutes, though it's still a delight to hear Oasis B-sides "Fade Away" and "Headshrinker." If you have the 90s Oasis records (including The Masterplan), this hour-long live album is inessential, but unlike C'mon You Know, it won't leave you staring at the clock. (Note: both of these Liam Gallagher releases have absurdly compressed mastering, but those who expected otherwise only fooled themselves.)
Ethel Cain - Preacher's Daughter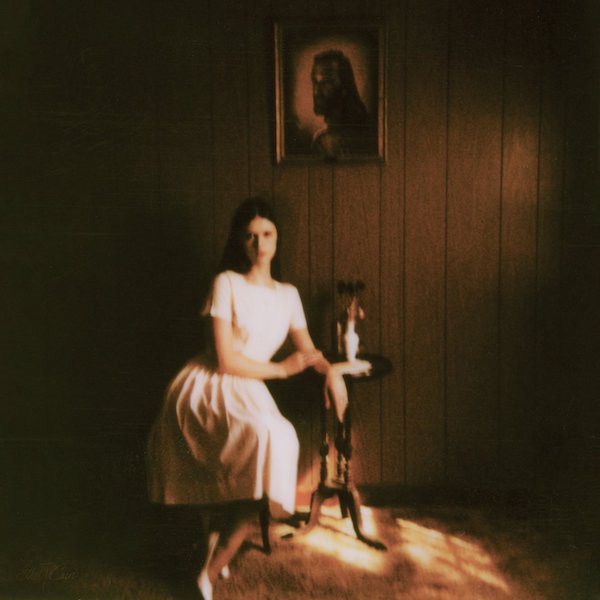 Daughter Of Cain 44.1/24 stream (no physicals yet)
Produced by: Ethel Cain and Matthew Tomasi
Engineered by: Uncredited
Mixed by: Uncredited
Mastered by: Uncredited
Music: 6
Sound: 7
Ethel Cain is the alter ego/art project of Hayden Silas Anhedönia, exploring intergenerational struggles, rural American dissatisfaction, and religious alienation. Cain's Americana sits somewhere between Lana Del Rey and Taylor Swift but more gothic than both and sonically influenced by 90s slowcore and dream pop. That 90s influence also extends to the structure of Cain's proper debut LP Preacher's Daughter, whose 13 tracks often last 5-9 minutes each and accumulate to a demanding 76 minutes. Preacher's Daughter is indisputably ambitious, and as an album experience it's thoughtful and well-paced; however, its bloated runtime, predictable dynamics, and frequent meandering makes it a taxing listen. (That's the point, Cain says in interviews, but that doesn't mean it's not convoluted beyond necessity.) Edit out 25 minutes of dreary piano and reverb-drenched, soundscape-y vibe-setting and there's an incredibly solid record with an interesting narrative, but as is, Preacher's Daughter is more fascinating in concept than enjoyable in execution.
(Malachi Lui is an AnalogPlanet contributing editor, music obsessive, avid record collector, and art enthusiast. Follow him on Twitter and Instagram.)
<!- ------------------------------------>