AXPONA 2018 Is a Really Big Show!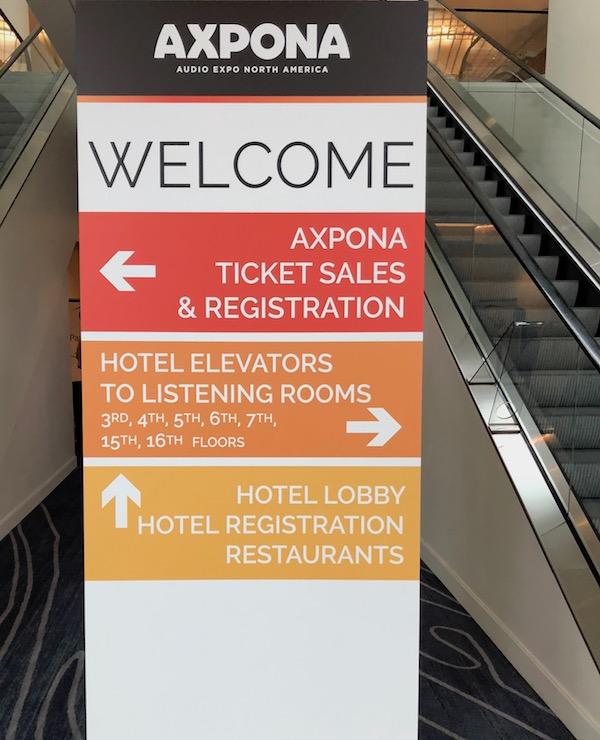 AXPONA show organizers moved the event this year to a new venue: the Renaissance Schaumburg Hotel & Convention Center, a large, modern hotel located within a half-hour of O'Hare International Airport designed and built with conventions and shows in mind. This is by far the largest, best-supported AXPONA show in the event's history.
From the top, the show took over tower floors 16,15,7,6,5,43,2 and parts of the main floor as well as an "Expo" hall that may be one of the largest indoor spaces I've ever seen in a hotel. That space alone, where the record and CD vendors plus dozens of headphone manufacturers and accessory sellers set up shop, took much of day one to cover. We will post a video of that space as soon as it can be edited and uploaded.
AnalogPlanet editor Michael Fremer moderated the day's and the show's opening panel discussion, a "Vinyl Industry Update featuring William Voss (Technics), Josh Bizar (Music Direct), Mat Weisfeld (VPI) and Jeffrey Smith (Discogs).
Music Direct streamed it live and it's been archived on the company's Facebook page so you can watch it when you find some time.
Thursday night Michael Fremer visited Music Direct's headquarters and cavernous warehouse. That video will be posted as soon as possible as well. You'll enjoy the behind the scenes look at this hugely successful online vendor and sister company of the Mobile Fidelity Sound Labs record label.
Stay tuned.
<!- ------------------------------------>