AXPONA 2018 Takeaway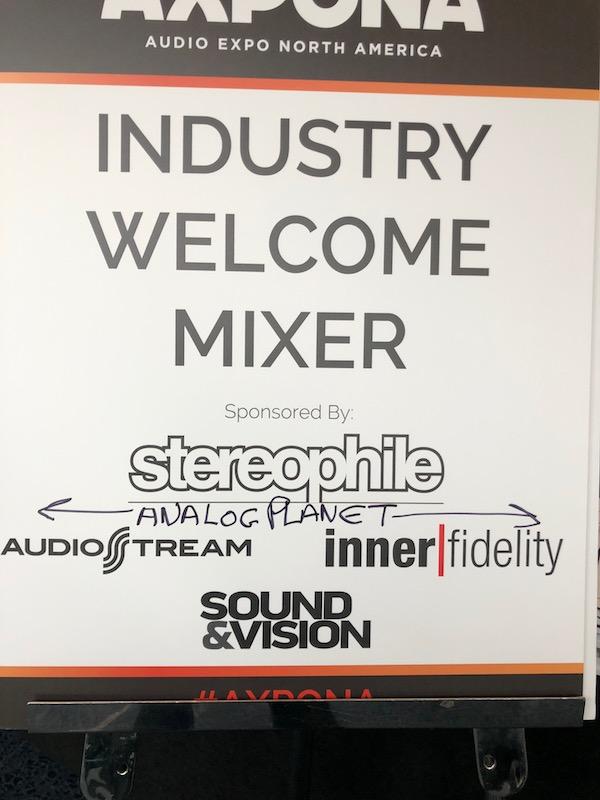 AXPONA 2018 was 1/3 larger than last year's show and at least twice as well-produced and managed, which is saying a great deal since these have consistently been well-managed affairs.
The new Schaumburg Renaissance Hotel and Expo Center venue was particularly well-suited to an audio show, though some of the upper floor rooms were smaller than idea. Still, the sound in the rooms was generally superior to what was achieved at previous AXPONAs, probably due to more solid room construction and/or better room proportions—not that the hotel was built with hi-fi shows in mind! Most notably absent was the typical and very annoying lower mid-bass bloat.
The show also demonstrated that moving to a new venue did not have to mean organizational chaos, bad signage and other issues that can plague setting up shop in a new, unfamiliar hotel. That was in part due to the hotel having obviously been-purpose built for conventions and show of this sort. The "Expo" room in which various vendors displayed and sold their wares was enormous and somehow the acoustics tames the usual cacophony.
Most surprising was the number of new products that debuted at the show, which took place approximately a month before the big May 9-12 Munich High-End Show. Please watch the two videos elsewhere on this site for more engaging coverage and product details. Here's a pictorial listing of some of the new products shown at this year's AXPONA:
Fern and Roby Montrose Turntable + Arm ($5750)
Einstein Turntable + arm ($20,000 appx.)
Well Tempered Simplex 2 Turntable + Arm ($1995)
(Kauri MC cartridge $1995, Line Magnetic MC phono preamp $1995)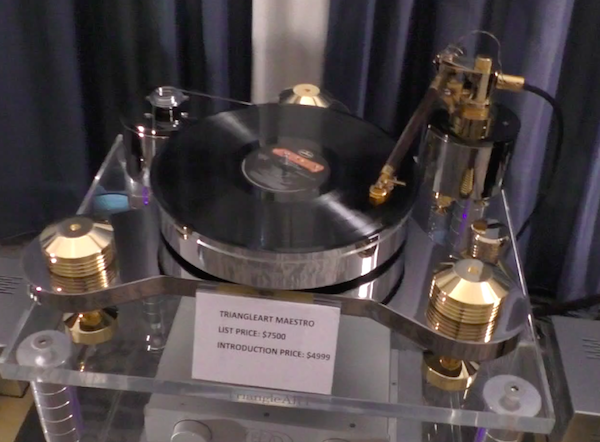 Triangle Art Maestro Turntable ($7500)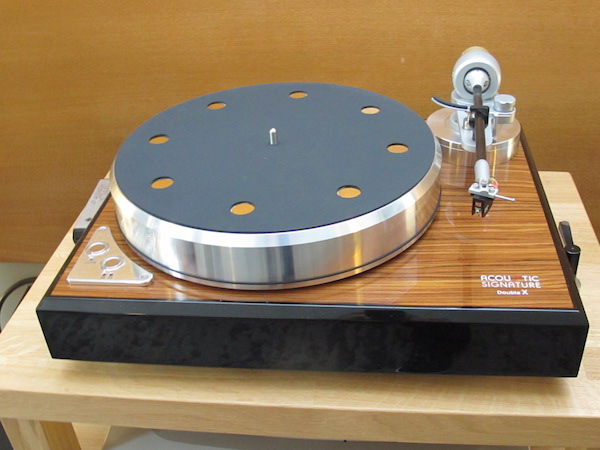 Acoustic Signature Double X Turntable ($5500)+ TA2000 Arm ($2800)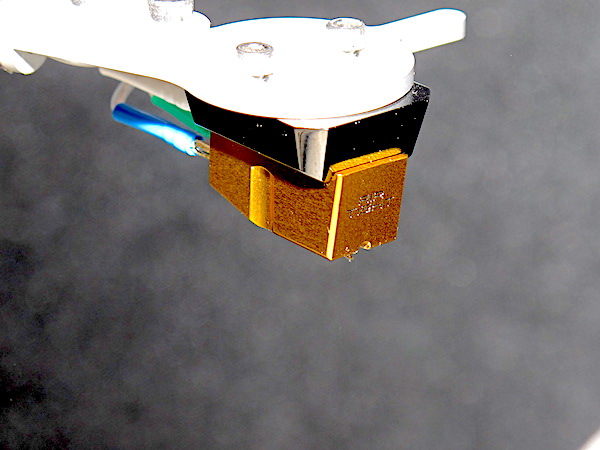 Air-Tight Magnum Opus Mono MC Cartridge ($ TBD)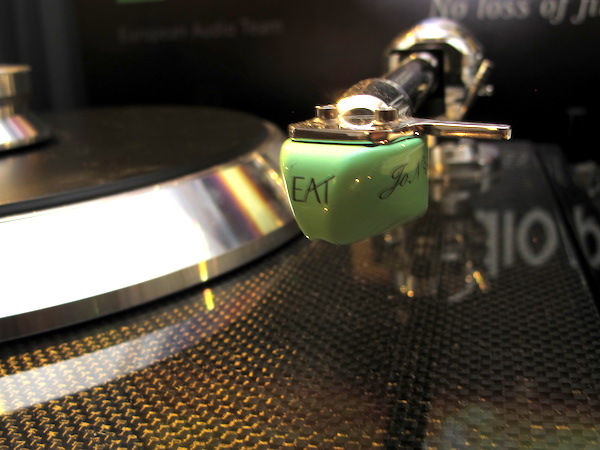 E.A.T. JO 5 MC cartridge ($1495)
Rega Ania MC cartridge ($800)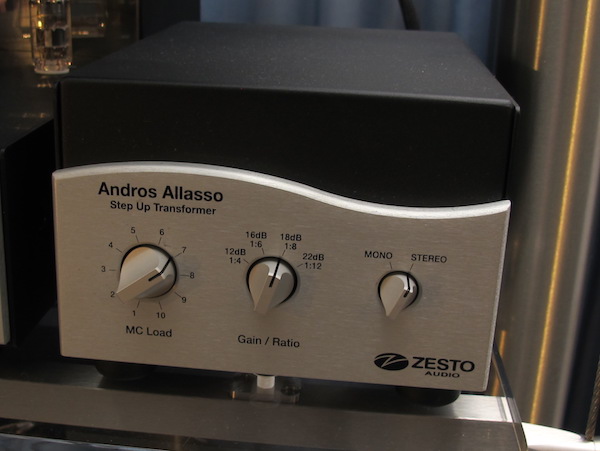 Zesto Andros Allaso Step Up Transformer ($3000)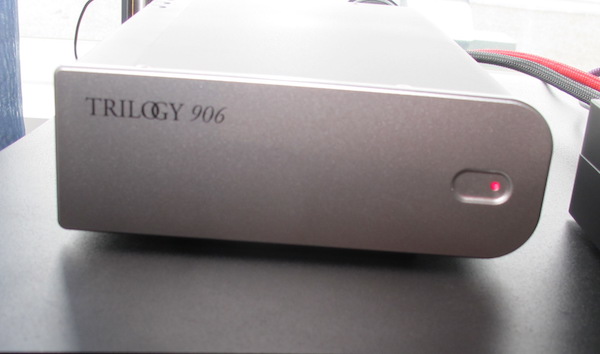 Trilogy Audio 906 MM/MC Phono Preamp ($1395), not shown: 907 ($3995)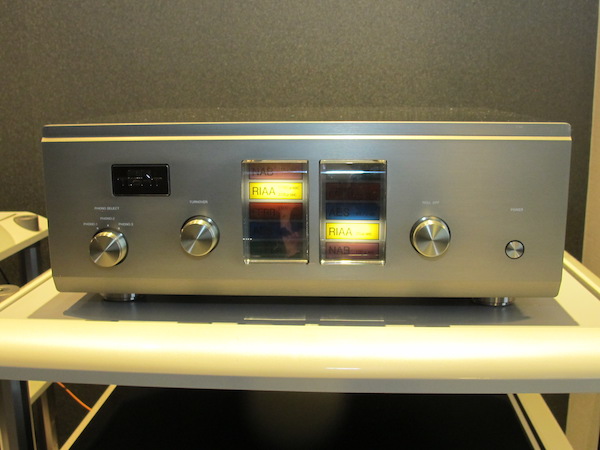 Air-Tight Phono Preamp ($ TBD)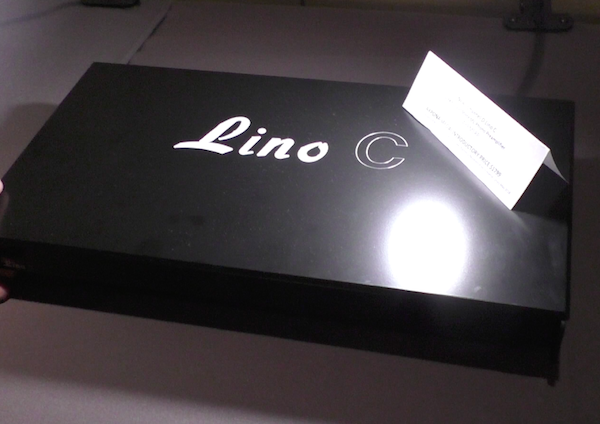 Channel D LINO Current-based MC Phono Preamp ($2500)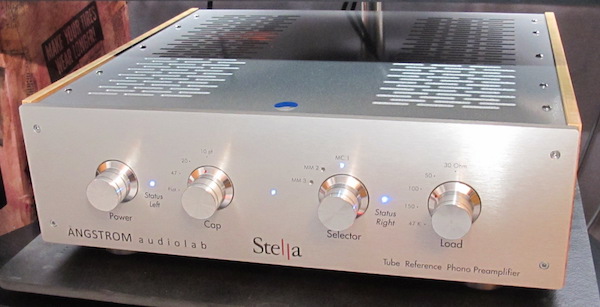 Stella MM/MC Phono Preamp ($16,500)
Acoustic Signature Tango MM/MC Phono Preamp ($4000 appx.)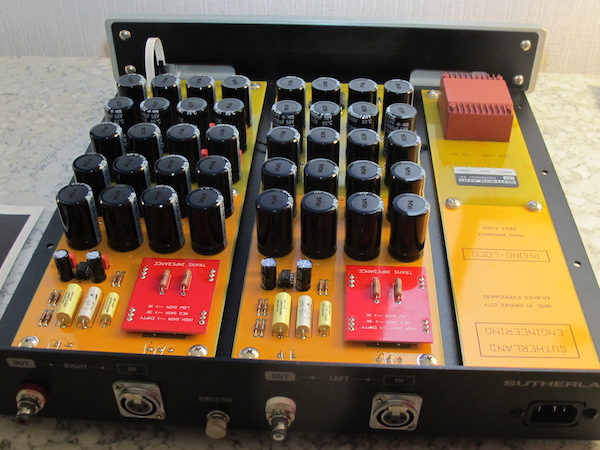 Sutherland LOCO Current Amp MC Phono Preamp ($ forgot)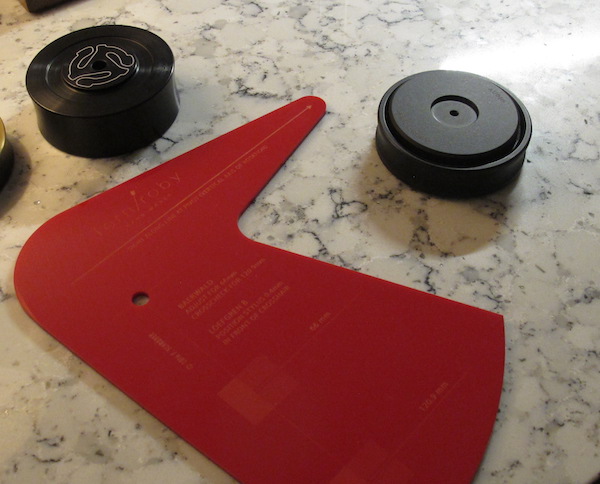 Fern and Roby Universal Protractor (Baerwald& Löfgren)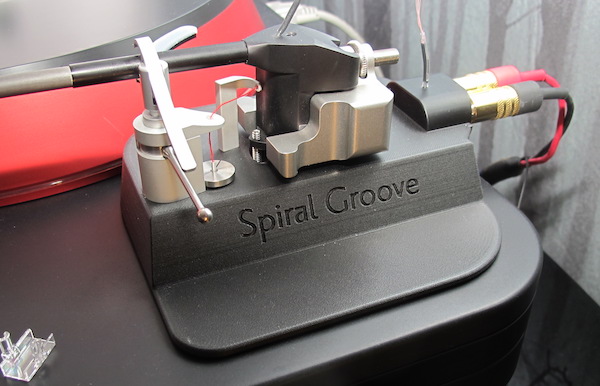 Spiral Groove Revolution Turntable Gets 3D Printed Arm Mount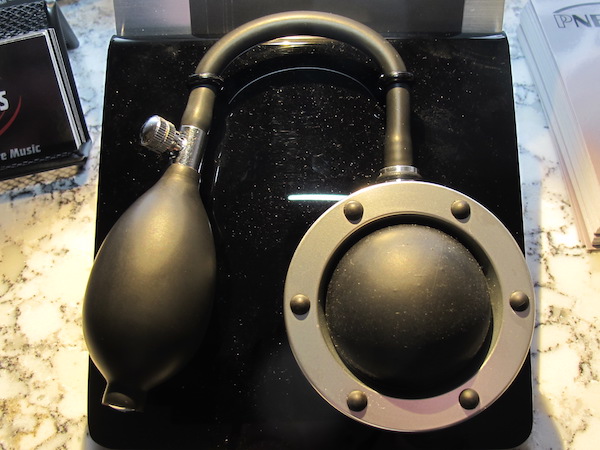 Pneupod Pneumatic Isolation Device from Pneuance Audio
(Not shown here: new Jelco Knife edge bearing TK850 $1395 12" And 950 arms, new Ortofon arm).
<!- ------------------------------------>