Acoustical Systems' New Axiom Tonearm Appears to Break New Ground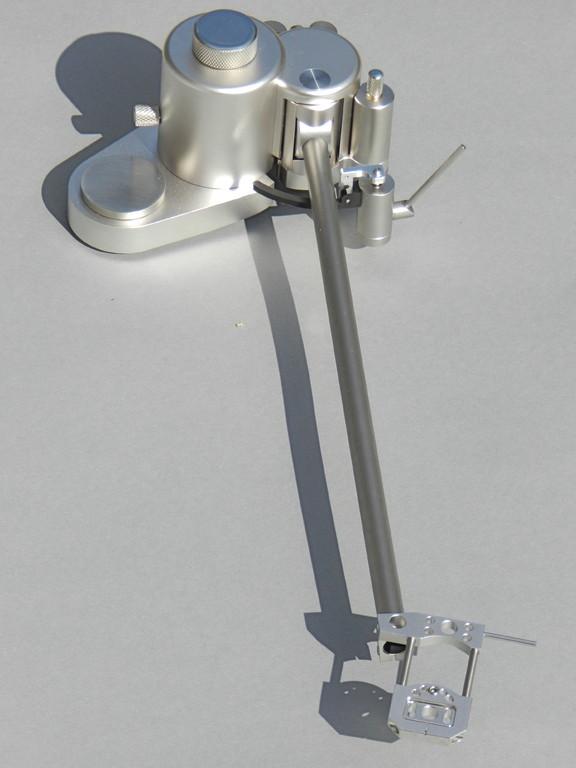 New tone arms on display at Munich's High End 2013 point towards a renewed interest in their design and execution, especially among German enthusiasts.
Acoustical Systems' Dietrich D. Brakemeier, the inventor of the SMARTractor alignment system premiered here in last April's New York Audio Show coverage along with the unique head shell also used on the AXIOM but available as a separate product, has thought of just about everything in this design but rather than me describing it, why not let him?
Here's the GoPro video of Mr. Brakemeier describing to AnalogPlanet and Wally Malewicz the workings of his impressive new AXIOM tonearm that will sell for approximately $16,000. Please remember that all prices given in coverage of the Munich show are approximate!
<!- ------------------------------------>
| | | | | | | | | | | |
| --- | --- | --- | --- | --- | --- | --- | --- | --- | --- | --- |
| | Equipment Reviews | | The Gruvy Awards | | Blogs | Columns | | Show Reports | | News |