Dual CS 518 Turntable Priced to Be Heard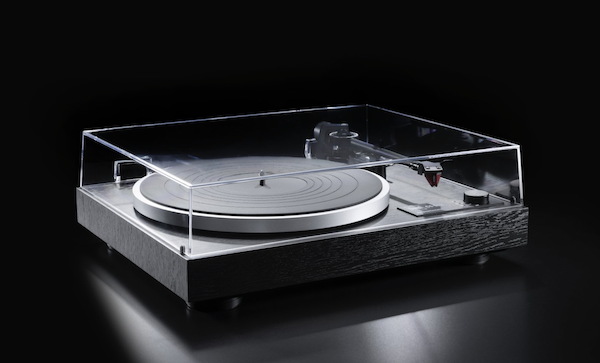 The demand for new under $1000 turntables remains impressively robust. There are widespread shortages in some but not all markets around the United States with wait times for some models up to 6 weeks and for some even longer.
The cynics say kids are buying records not to play but to hang on the wall. The turntable demand proves that's very wrong. As does the recent commotion caused by Taylor Swift's release of her re-recording of Red (for those who don't know, she's in the process of re-recording all of her albums the originals of which are now owned by others). The 4 record set is at 45rpm but it's not announced on the jacket or the label and it's confusing many inexperienced "newbie" vinyl buyers. This is not from "The Onion", it's from Target's website:
The new Dual CS 518 lists for $799 complete with installed Ortofon 2M Red. I found it online available from many e-tailers for $699. A local New York area rep says it's in stock and ready to ship to retailers, which is good for Christmas gift-giving.
No one gets hurt here as long as we all understand that these "Dual", "Thorens", "Pioneer" and probably a few other familiar and some unfamiliar brand turntables are not manufactured at their respective non-existent factories but are instead built to manufacturer specs at one of two highly competent Taiwanese facilities.
There's absolutely nothing wrong with that assuming the specs and design are worthwhile. If you're old enough to remember, back in the late 1970s an upstart company named NAD made a big splash by being among the first if not the first company to announce that it ran a streamlined operation that allowed it to sell a high value, low cost (around $140) revolutionary product—the legendary NAD 3020 integrated amplifier—precisely because it did not have a factory with all of its concomitant costs that other less efficient factory owning entities had to pass onto consumers.
However, this story is quite a bit more complicated, since the original Dual company that once employed upwards of 3000 workers changed hands numerous times as competitive pressure from less costly made in Japan turntables took its toll.
Two "Dual" companies emerged, one that owned the Dual brand name, which is the one having this turntable manufactured for it in Taiwan and the other owned by Alfred Fehrenbacher whose company was responsible for producing the original Dual turntables in the German Black Forest factory that still exists.
In 2018 another individual, Andreas Laux, took over Fehrenbacher's company but the confusing Dual name issue seemed intractable. At one point both companies were using the Dual name and there were dueling Dual turntables. Apparently a lawsuit ended that.
Last September Audio Tuning, the distribution company owned by Pro-Ject's Heinz Lichtenegger announced a new partnership with Fehrenbacher GmbH. The press release announced, among other things (most of which are best covered in a news story), that the turntables Fehrenbacher had previously marketed under the Dual brand (such as the classic CS 505) will be re-introduced under the brand name REKKORD, manufactured using the original Dual tooling.
Now back to our regularly scheduled Dual CS 518 review:—it would be unfair to call this turntable a "DINO" (Dual in Name Only) but it's also true that it's not manufactured at the factory that once did, though it's seriously doubtful that factory can turn something out like this for $799. You can read more about this particular turntable here.
Here's what you should know about this approximately 15 pound total weight Dual turntable: it's a belt drive design with the DC servo-controlled motor decoupled via elastomer bushings and mounted on the black vinyl veneer folded MDF (medium density fiberboard) plinth, which sits on large, elastomer vibration absorbing feet. Unlike some other similarly priced turntables, this one has a nicely finished bottom plate.
The lightweight (but typical at this price point) die-cast aluminum platter (1.9 pounds including heavy rubber mat) rides on a sealed bearing with a hardened steel spindle in a brass bushing. The platter and bearing will look familiar to anyone who's examined other turntables produced by this particular factory.
The most "Dual-y" part here is the 8 inch (effective length 8.7 inches) tonearm, which both looks and feels the part and features a twin gimbal/ball-bearing design with a detachable (familiar looking) head shell, making more useful the 'table's ability to play at 78rpm. Each speed is easily adjustable using a tiny Philips head screwdriver inserted into a hole adjacent to each speed setting. Rotating a knob adjacent to the pivot accurately sets anti-skating (I checked using the WallySkater accessory), though whether it's spring or magnet based isn't specified (I'd bet spring).
The CS 518 also includes a defeatable built-in MM phono preamp and of course a sturdy hinged dust cover. Clearly the CS 518 appears to offer a lot for a very reasonable price.
Set up, Use and Sound
The instructions are first in German then in English so if you don't know your plattenspieler from your plattenwechsler, you might enjoy reading the German. The instructions are very well done and the technical specifications complete and informative. Setting up the plattenspieler was very easy and even a turntable "newbie" should have no trouble setting up the CS 518.
Before playing music I checked the speed accuracy and consistency using both the Platterspeed App and the Shaknspin app and here's what I found: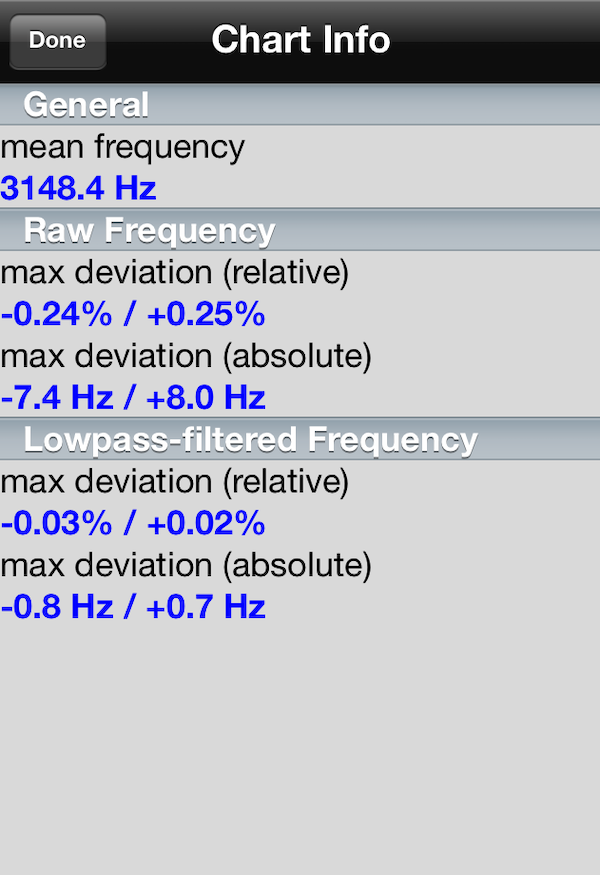 Of course, after seeing the slightly slow speed, I corrected it. These are decent numbers though not exceptionally good, even for the money. Check other budget turntables on the site—even some costing less—and compare. However at this price point being able to easily set precise speed is a nice feature.
Of greater concern was the plinth's lively "drumminess". A light tap on it during play produced through the speakers considerable low frequency energy. A tap on the turntable stand below indicated that the feet did a decent attenuation job but I'd not locate this turntable near speakers, especially full range ones but how many $799 turntable buyers have full range speakers? A lightweight record weight made a major improvement in attenuating the "thumpiness" when tapping the record near the label area and the overall low end sonic improvement was clear so if you buy this turntable get one.
I began music listening with an outboard phono preamp, using the QHV "The Vinyl" to hear how the CS 518 sounded with an outstanding phono preamp costing about as much as the turntable. First up was Ready For Freddie (Blue Note ST-84085) originally released in 1961 and recently reissued as part of the Blue Note "Classic" series cut by Kevin Gray from tape and pressed at Optimal. A $26 treat that sounded so good through the big system it probably could have fooled many listeners into thinking they were listening to a far more costly turntable, cartridge and phono preamp. The bottom end, while not fully extended was neither soft nor bloated or lacking in rhythmic "snap". I'm well familiar with the 2M Red and there were no surprises with it mounted on the CS 518.
Switching to the built-in phono preamp produced a considerably less impressive sonic picture but that was hardly surprising. The bottom end was further attenuated, Hubbard's trumpet lost some of its timbral generosity (which through the 2M Red is not exactly generous to begin with) McCoy Tyner's piano added some hollowness and Elvin Jones's drums got a bit "crunchy". The more "full-bodied" Sumiko Blue Point 3 HO produced a "slower" overall sound as I reported but how much of that was the cartridge and how much was it the 'table? I later mounted the Blue Point HO on the costly Montana NEO's TA-7000NEO arm and found that yes, the HO compared to the LO version is somewhat slower and warmer as you'd expect from such a comparison, but on the costly set up the bottom end was more firm and precise. No surprise! From that time consuming adventure, I'd say if you buy the CS 518 stick with leaner cartridges like the 2M Red and avoid the warmer, fuller ones unless you like that kind of sound because the 'table will probably accentuate it. The best move up would be to a 2M Blue stylus.
Carole King—James Taylor Live at The Troubador (Craft CR00209) seemed like a good overall test of this turntable's performance. It was recorded in 2007 as part of The Troubador's 50th anniversary celebration and originally digitally mastered by Doug Sax with Sangwook "Sunny" Nam. Bernie Grundman cut lacquers for this reissue from I bet were CD resolution files. It's an intimately recorded live album with King obviously on piano and Taylor on guitar backed by Danny "Kooch" Kortchmar (guitar), Russ Kunkel (drums) and Lee Sklar (bass).
It's a straightforward live presentation that through the QHV "The Vinyl" sounded quite enjoyable. On "Something In the Way She Moves" backgrounds were quiet, Taylor's guitar transients were cleanly rendered and Sklar's bass lines dug deep and were nicely articulated. Vocal sibilants on this record and on the many others I played were also unerringly reproduced and free of "mechanical residue".
Conclusion
The "star" of the show here is the twin-gimbal ball-bearing tonearm, which though I have no way of measuring, has a precise "feel" and sounded so, as well negotiating tough to track records especially on vocal sibilants. The servo-controlled adjustable 3 speed D.C. motor is also a stand-out feature. The weakest link is the "thumpy" plinth and flyweight platter.
The Dual CS 518 makes for a decent starter turntable. It's visually attractive, the arm "handles" precisely and the "one knob" speed changes are convenient. The built-in phono preamp gets the job done but I'd opt for an outboard one as soon as possible. There's plenty of competition at this price point and I'm sure AnalogPlanet readers will name names.
TECHNICAL DATA:
Motor:
Drive:
Belt
Speed settings:
33/45/78
Wow & Flutter:
< ±0,1 % (DIN WTD)
Tonearm:
Bearing:
4 x Pivot ball-bearing / twin gimbal mounting
Effective length:
221,5 mm
Offset Angle:
25,6°
Overhang:
19 mm
Type:
statically balanced
Stylus Pressure Range:
0 g bis 4 g
Cartridge Weight Range:
5 g - 9 g
Factory installed pick up:
Ortofon 2M Red
Platter:
Material:
Aluminium die-cast
Bearing:
Hardened steel spindle Brass bushing
Diameter:
305 mm
Weight (incl. Mat):
850 g
Plinth:
Material:
MDF, folded
Surface finish:
Vinyl veneer / Black
Dimension, closed dustcover:
435 x 367 x 145 mm
Dimension, open dustcover:
D: 415 mm / H: 400 mm
Weight:
5,9 kg
Power plug AC / DC:
External power supply
<!- ------------------------------------>