An RSD Special: Albert Ayler Revelation The Complete ORTF 1970 Foundation Maeght Recordings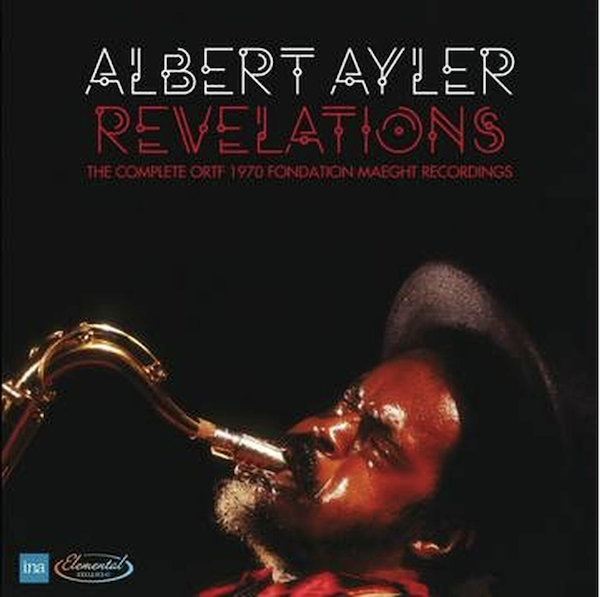 Jazz historian, Resonance Records Co-President and tireless searcher for unreleased jazz treasures Zev Feldman in 2015 was searching the French Institut National de la audiovisual (INA) archives when he came upon the complete, never before released in their entirety, Albert Ayler's 1970 ORTF 1970 Fondation Maeght Recordings, recorded by Radio France, using professional recording equipment—a completely different STEREO source for this material than the radio broadcast, parts of which had previously been issued.
This box presents for the first time in chronological order all two hours—two complete concerts performed July 25th and 27th 1970— of what turned out to be some of Albert Ayler's final recordings.
The Fondation Maeght is described in the liner notes as "a palace for the fine arts located on a hilltop in Saint-Paul-de-Vence…" just inland from Nice, France.
So-called "free jazz" is not everyone's musical cup of tea, but it certainly is consumed by many. There's nothing musically formidable about these performances unless you have a closed musical mind. I've not yet listened to all 5 LPs but the two that I've listened to before being forced to pack it in and leave for AXPONA are filled with a combination of the expected pleasurable shrieking and fluttering, delicate beauty that's sure to warm up any jazz fan unfamiliar with Ayler and excite those who are.
I'm going to return to this set—a Record Store Day release— for a real review but for now this 5 LP set released by Elemental Music split into a double gatefold and trifold jacket housed in a deluxe slipcase mastered by Kevin Gray from digital transfers made by INA of the original Radio France tapes and well-pressed on 180gram black vinyl at GZ Media—is a major event.
The enclosed color glossy booklet, only part of which I've read due to time constraints includes great concert photos, notes from Sonny Rollins, Archie Shepp, David Murray, Carlos Santana, Joe Lovano, Carla Bley, John Zorn, Bill Laswell, Reggie Workman and others, plus a series of essays putting it all in perspective.
This is a $139.99 Record Store Day box set well worth picking up based on what I've been able to read and hear. The sound is "good live" and the music well, as Feldman puts it in the notes "Describing this music is a challenge beyond words". Hopefully in a full box set review I'll find them.
<!- ------------------------------------>