Schiit's Mani 2 MM/MC Phono Preamp Goes to the Head of the Budget Phono Preamp Class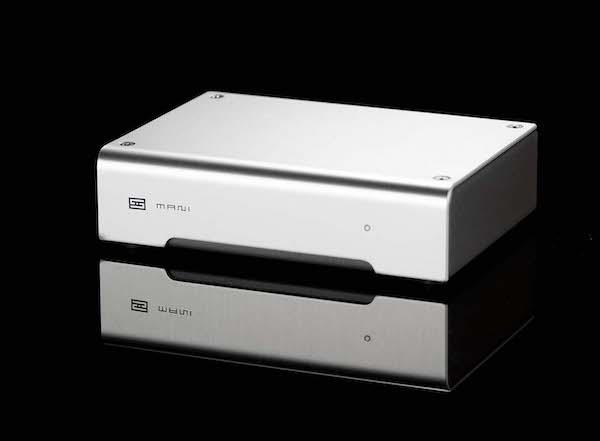 If the audio industry handed out awards, the winner for "The most improved analog product of the decade" would be Schiit's Mani 2 MM/MC phono preamplifier. Okay, that's "click bait" so how about "Schiit's Mani 2
might
be the winner"? Yes, let's stick with that.
Despite some online accolades from people who think their Schiits don't stink, the original Mani was only an "okay" budget phono preamplifier. The most attractive thing about it was the low price. Second most would be the overall construction quality. The problem with the original Mani was its opaque, lackluster sound.
Despite the online excitement for the then $129 Mani, in the AnalogPlanet "blind test" comparison with the $89 U-Turn MM, listeners preferred to U-Turn 2:1. They heard what I heard when I compared the two not "blind". True, the U-Turn was MM only but I concluded that people buying an inexpensive phono preamp would almost certainly be using it in MM mode so why in that case pay extra for the MC stage to get not such great MM sound?
All that's changed with the introduction of the Mani 2 and there are no mysteries involved in why the 2 sounds so much better, though the price has only gone up $20.00. Instead of the signal going through multiple coupling capacitors as on the original Mani, the Mani 2 is D.C. servo-coupled, basing the circuit on a D.C. servo incorporating Texas Instruments OPA 1612 op-amp. Coupling capacitors "sound", which is not to say D.C. servo-coupled outputs are inherently transparent, but when properly designed they pretty much are. The noise floor is
way
down compared to the original Mani (Schiit claimed nearly -100dB), which produces far blacker backgrounds and wider dynamic range. Schiit has also simplified the overall circuit, eliminating a couple of gain stages. Passive RIAA uses 2% film caps and 0.1% thin-film resistors.
The Mani 2 offers 4 gain settings (30, 42, 48 and 60dBs of gain) enough for all but the very lowest output cartridges. With all loading switches "out" (the factory default setting) capacitive loading is 47pF and resistive loading is 47k Ohms, ideal for most MM cartridges since the cable will add around 50pF and 100pF total suits most MM cartridges. For MC cartridges you can select switches for either 200 ohms or 47 ohms, or 38 ohms by switching on both 200 and 47 ohm switches. For MM cartridges capacitive loading, a pair of switches allows you to add to the built in 47 pF an additional 47 pF or an additional 100 pF.
Honestly, this is the most confusing part of this set up and especially for "newbies" it should be better explained! In other words, if you flip the 47pF you add 47pF to the built in 47pF and you get "around" 100pF. Flip just the 100pF switch and you get a total of around 150pF. Or flip both and you get around 200pF. Don't forget to add the cable's capacitance to the total before setting this one. Since most phono cables are low capacitance and add around 50pF (hopefully not much more) that plus the built in 47pF give you around 100, which is ideal for most MM cartridges. That's why the instructions say if you're using a MM cartridge DON'T TOUCH ANYTHING.
The Mani 2 also sports a pair of passive high pass rumble filters, one at 6dB/octave and one at 12, passively implemented to avoid going through additional active stages and they are 100% defeatable, meaning when they are off they are not in any way in the circuit. The outboard dual filtered power supply (a larger than expected "wal-wart") features ±16 volt rails. In other words, you get a great deal of flexibility for your $149. You also get a two year limited parts and labor warranty and a 15 day money back guarantee minus a 15% re-stock fee. Based on what I heard, you're not likely to be returning the Schiit Mani 2.
Super Sonics
First up was the Sumiko Wellfleet a $449 MM cartridge featuring a nude elliptical stylus that gives the cartridge speed and resolution not shared with the other Oyster cartridges that do not have this feature (kind of like going from an Ortofon 2M Red to a 2M Blue). The cartridge got "the ride of its life" mounted in the Kevlar-tubed J. Sikora unipivot arm spinning records on the $45,000 J. Sikora REFERENCE turntable. The first record I played was Music to Listen to Red Norvo By (Stereo Records "In association with Contemporary Records" S7009) a fun listen featuring Norvo (vibes) Buddy Collette (flute), Bill Smith (clarinet), Barney Kessel (guitar), Red Mitchell (bass) and Shelly Manne (drums). It was recorded in early 1957 and the record is dated 1957, making it among the earliest stereo releases.
The Roy DuNann recording was demo quality then and is demo quality now. The bottom end weight and control delivered by the cartridge and the Mani 2 surprised me as did the overall warmth with detail you'd hope for in a great MM set up. Instrumental timbres were believable, imaging and the rest you'd hope for from any front end set up were there. True the 'table and arm combo costs in excess of 50K but you know about the weakest link in the chain, and here if the budget cartridge and Mani 2 were the weak links they proved really strong!
So why not try a $10,000+ Ortofon Anna D (now discontinued partly because of Anna Netrebko's Putin connection and partly because there will be a new top of the line Ortofon MC coming soon) on the circa "$50,000 SAT CF1-09 arm? The Anna D outputs a meager .2mV so instead of describing how stupidly good this sounded why not listen for yourself? The track is from a limited edition all-analog recording of the Lester's Blues jazz septet produced by Tom Callens and recorded live with the band centered around two microphones mixed straight to analog ¼" tape. Rainer Maillard mastered at EBS. The limited edition record and another equally great one are available for pre-order on Bandcamp.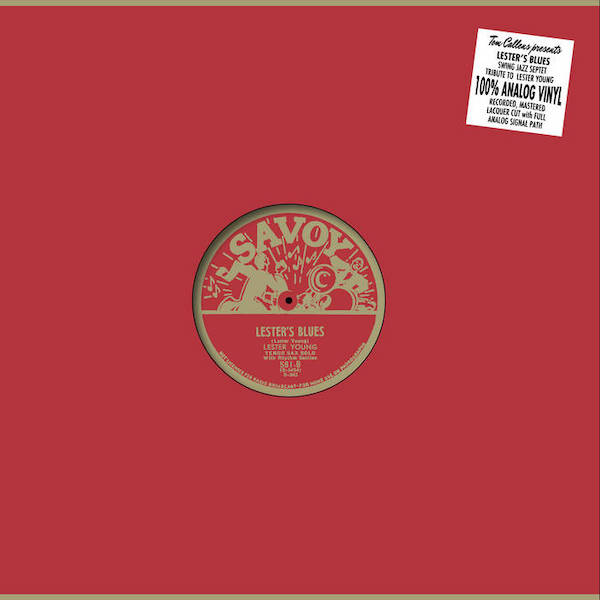 Listen for yourself! "Easy Living"
Conclusion
The file speaks for itself both about the fine recording and about how good the $149 Schiit Mani 2 sounds. It's quite remarkable performance re-sets the bar for under (and over) $200 MM/MC phono preamps. For more information and/or to order one visit The Schiit website.
<!- ------------------------------------>