Analogplanet's WFDU HD2 "Angry Men Show" Now Available For Streaming Here and on the WFDU.fm Website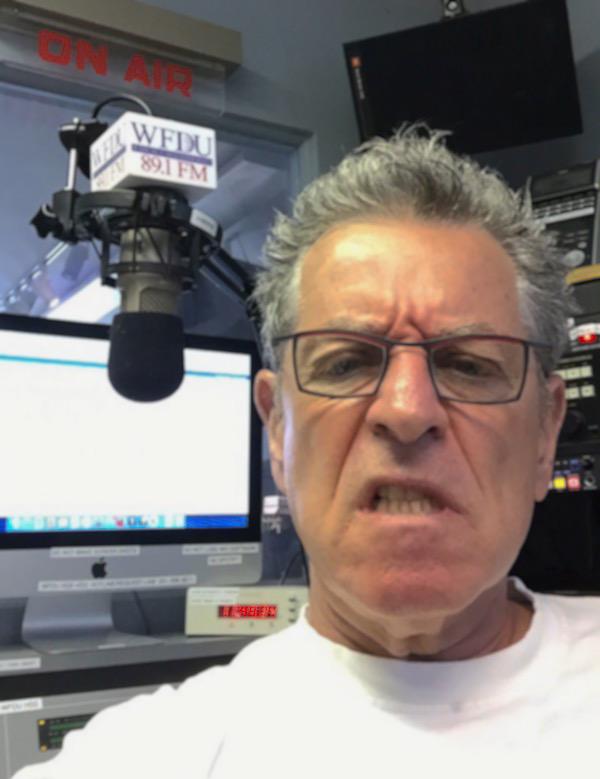 This started out as an all-vinyl show about the late '70's "angry young man" phenomenon epitomized by Graham Parker, Elvis Costello and Joe Jackson.
But then came news that Henry McCullough, guitarist for Joe Cocker's Grease Band and for Wings had passed away. He's best known for an amazing guitar solo on the song "My Love".
Also passing away last week was the great producer/songwriter Chips Moman.
So, here's a new Analogplanet Radio policy: whatever the week's show theme, if anyone musically important dies, we'll make room at the show's beginning to play a tune or two from their work.
So, the "Angry Men Show" opens with "My Love" and two of Chip Moman's most beloved songs: "Dark End of the Street" (originally sung by James Carr) by The Flying Burritos and "Do Right Woman, Do Right Man" sung by Aretha Franklin, both from original pressings.
Then comes the "Angry Men" show, which is based on a thesis that it all began with Van Morrison in the late '60s when he recorded "Brown Eyed Girl" for Bert Berns's Bang Records. Van had an angry Celtic streak there, but more so on unreleased tracks you'll hear that will also make you laugh.
Then we move to "the big three" Parker, Costello and Jackson, followed by some angry young punk rockers followed by Springsteen? Listen and you'll hear why!
BTW: For whatever reason or reasons the system was smoking last night when I recorded these tracks.
Here's the set list:
Wings: My Love
The Flying Burrito Bros: Dark End of the Street
Aretha Franklin: Do Right Woman, Do Right Man
Van Morrison: Brown Eyed Girl
Van Morrision: Blowin' Yer Nose
Elvis Costello: I'm Not Angry
Graham Parker: White Honey
Joe Jackson: One More Time
The Sex Pistols: Holiday in the Sun
The Buzzcocks: I Don't Know What To Do With My Life
The Clash: London's Burning
The Damned: Born to Kill
Bruce Springsteen: Spirit in the Sky
Thin Lizzy: The Boys Are Back in Town
Graham Parker: Passion is no Ordinary Word
Graham Parker Soul Shoes
Elvis Costello: No Action
Richard Hell and the Voidoids: Love Comes In Spurts
Graham Parker: Mercury Poisoning
Van Morrison: Waiting For Royalty Check, Ringworm
Joe Jackson: On Your Radio
Graham Parker: Don't Let it Break You Down
Joe Jackson: Steppin' Out
Elvis Costello: Radio Radio
Elvis Costello: Radio Silence
The Police: So Lonely
<!- ------------------------------------>