Analogplanet's "George Martin, Keith Emerson and Nana Vasconcelos Tribute Show Now Available For Streaming Here or on the WFDU.fm Website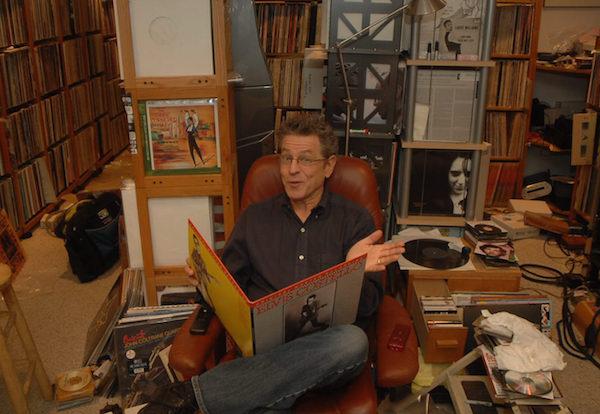 Greats continue to die and analogplanet radio continues to pay tribute, though we'd prefer that these ongoing passings stop!
Last week we lost George Martin and then came news that The Nice and ELP keyboard great Keith Emerson had committed suicide. How sad.
Then we heard that percussion great Nana Vasconcelos, who often played with Pat Metheny, though he also played on The Talking Heads and Paul Simon albums, also passed away, he of lung cancer.
We pay tribute then, to all three, mostly to George Martin though, for obvious reasons. We could devote many shows and not cover all of Martin's accomplishments.
So while we'd planned two hours of Martin, we made some room for the well deserving others. I think this may be the best analogplanet radio show yet.
(one channel is missing for a short time before the music starts)
Goldfinger (vocal)
Goldfinger (instrumental)
Gerry and the Pacemakers: I Like It
Cilia Black: Love of the Loved
Gerry and the Pacemakers: Ferry Cross the Mersey
The Fourmost: I'm in Love
Peter and Gordon: From a Window
Billy J. Kramer and The Dakotas: Bad to Me
Gerry and the Pacemakers: Don't Let the Sun Catch You Crying
Peter Sellers et.al: Bridge Over the River Wye
Peter Sellers: Wouldn't It Be Loverly
Matt Monro: From Russia With Love
Paul McCartney and Wings: Live and Let Die
George Martin: Bond Meets Solitaire
George Martin: Pepperland
Jeff Beck: Freeway Jam
Jeff Beck: Head for Backstage Pass
Paul McCartney and Stevie Wonder: Ebony and Ivory
Celine Dion: Here There and Everywhere
The Beatles: In My Life
The Nice: Little Arabella
The Nice: Azrael-Hang On To a Dream
Pat Metheny and Lyle Mays: Ozark
The Beatles: All You Need Is Love (Love remix)
George Martin: Pepperland Suite
<!- ------------------------------------>