Analogplanet Radio's "Off the Shelf" Show Now Available For Streaming Here and on WFDU.fm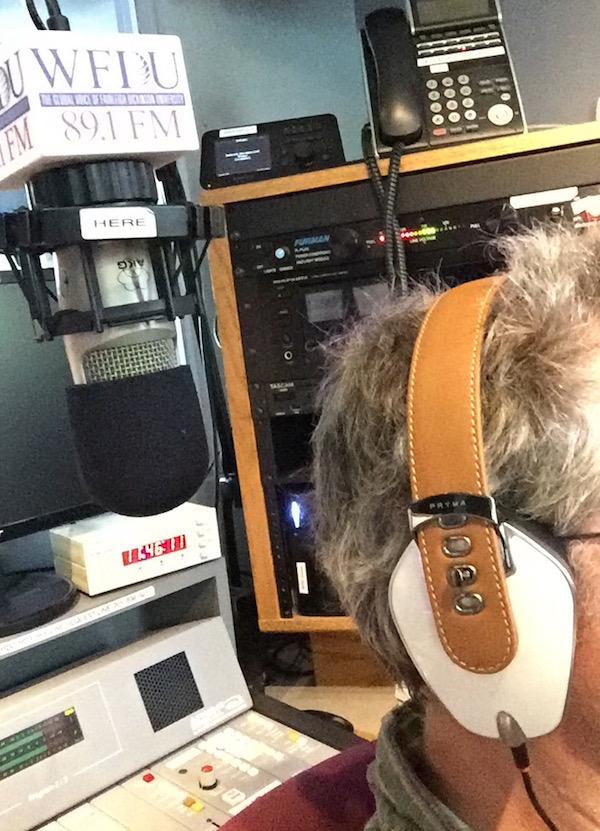 An IKEA IVAR shelf full of records came tumbling down a few weeks ago. Fortunately no records or people were injured. The shelving was old, the records heavy, and the glue failed that had held together the upright's cross members. (Photo show a pair of Pryma headphones from Sonus Faber. Beyonce worse a pair in the "Lemonade" video.) I thought I'd monitor the show in style.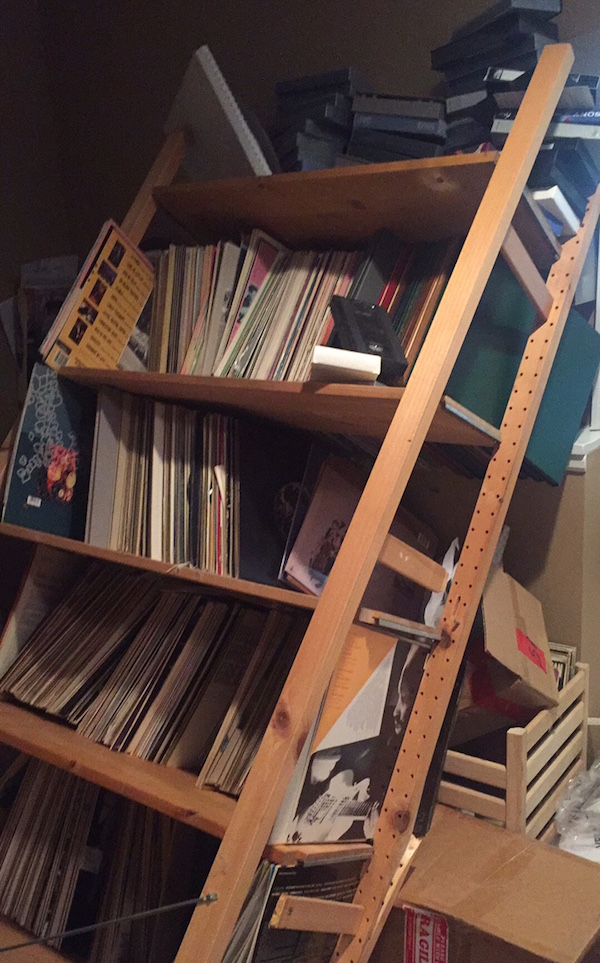 I bought new uprights ($30) and re-assembled the shelving but the order on the shelfs was completely mixed up so I just put the records up in hand fulls off the floor.
This shelf was at the back of my house and contained records either never played or mostly not played in decades. When you see the jacket front as opposed to the spine, it creates a wholly different experience. I really wanted to play some of them.
So why not randomly grab a few handfuls and put together an "off the shelf" show? That's what I did here. Only one record was easily identifiable and that was the four LP Chicago at Carnegie Hall box set that I'd picked up years ago but never played. So I grabbed that and the preceding twenty or so without looking at what they were, vowing to play a tune from every one of those records, whatever they were.
I did end up rejecting two, which I explain during the show. Also, since one of the records was an original pressing of Linda Ronstadt's What's New? I made an "executive decision" and also digitizated Analogue Production's recent reissue. Both were mastered by Doug Sax.
Otherwise these are all "off the shelf" that broke.
This will be a chance for you to hear the new Audio Technica ART1000 phono cartridge in which the coils are mounted directly to the stylus, as well as the $69,000 Audio-Tekne (different company founded by a former Panasonic engineer) TEA-8695 phono preamplifier that uses an LC network for RIAA. It's all-tubed with eleven very large Permalloy core transformers. It's all wired point to point and weighs about one hundred pounds! The company makes one that's even more expensive.
You can judge the sound for yourself, though there were a few issues: one being a 60Hz hum that I didn't have time to trace and eliminate though it's not too bad, and only can be heard on a few tracks. Worse, was that in my haste to assemble the show, there are a few digitally clipped tracks and that makes a particularly UGLY sound for which I apologize (one was the reissue of What's New?--the reissue is far more dynamic.
Set List (note: the first tune, so appropriate for right now was completely coindidental):
The Bar-Kays: Do You See What I See?
Aaron Copland: Hoe Down from "Rodeo"
Rocket From the Crypt: On a Rope
Wayne Kramer: Crack in the Universe
Soft Cell: Tainted Love/Where Did Our Love Go?
Roy Orbison: Pretty One
Mark Isham: Little Man Lost (OST "Little Man Tate")
Frankie Laine: A Cottage For Sale
David Bowie: Underground
Jane Siberry: Waitress
Carter the Unstoppable Sex Machine: Anytime, Anyplace, Anywhere
Chicago: 25 or 6 to 4
The Mekons: The Flame That Killed John Wayne
Hypnolovewheel: I Dream of Jeannie
Spedding/Frampton/Miller/Fig: Work
John Zorn: Giu La Testa (Duck You Sucker)
Linda Ronstadt: What's New? OP
Linda Ronstadt: What's New? AP reissue
Johnny Griffin: Wade in the Water
John Coltrane: Big Nick
Harry "Sweets" Edison and Eddie "Lockjaw" Davis: I've Got a Crush on You.
<!- ------------------------------------>