Analogplanet Radio's "Prince Tribute Show" Now Streaming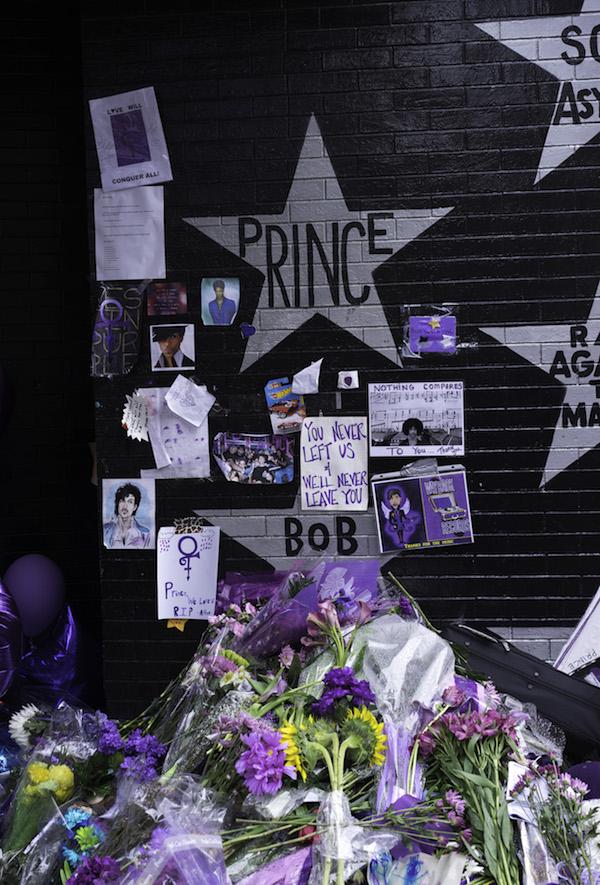 Prince gone at 57? Who would have thought? There was just enough time to put together this mostly vinyl-sourced show, paying tribute to the one-of-a-kind Prince (image is of wall outside First Avenue club).
Ironically, I was in Minneapolis visiting Audio Research on the day Prince died. My host stopped in front of First Avenue, the downtown club where Prince first achieved recognition and where much of the movie "Purple Rain" was filmed, and suggested I hustle across the street and snap a selfie.
"Nah" I said, "why bother?"
So here's the set list for today's WFDU.fm radio show, and yes I did actually play "Sexy M.F." on the radio, but I reversed the naughty word every time and it worked well! (note: a few seconds of the left channel on the opening track went missing in the 'perfect' digital world):
Let's Go Crazy
When You Were Mine
Cyndi Lauper When You Were Mine
My Name is Prince
U got the Look
Raspberry Beret
Party Man
Letitgo
Purple Medley
Batdance 12"
Little Red Corvette
Bangles Manic Monday
Prince and Sheryl Crow Baby Knows
I would Die 4 U
Sexy M.F.
When Doves Cry
Sinead O'Connor Nothing Compares to U
Thieves in the Temple
Alphabet Street
Around the World in a day
Cream
Purple Rain
<!- ------------------------------------>