Analogplanet Radio's WDFU HD2 Samba/Bossa Nova Special Streams Now!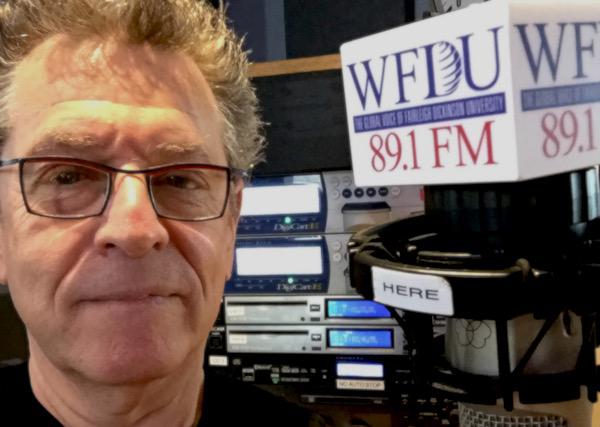 As you'll hear, I woke up the other morning with, for some reason, thoughts of WTFM, the first FM radio station in the New York metropolitan area to broadcast in multiplex stereo.
The station exuded an international flair especially when its French (or French impersonating) host Charles Duvall was on the air. I believe it was through the station that I first heard "Desafinado" from Stan Getz's Jazz Samba, the album that started the samba/Bossa Nova craze in America back in 1962.
From there it was an easy haul to imagine an entire two hour show dedicated to the more commercial side of the samba/Bossa Nova craze.
There are a few seeming "outliers" like "Scarlet Begonias" by The Grateful Dead and somewhat less so, Love's "Orange Skies" but they do fit in.
The emphasis is on Jobim, but I think that's wholly justified. If you aren't relaxed after listening to this show, just take a Ambien!
1) "Manha De Carnaval"-Black Orpheus Soundtrack
2)"Desafinado"-Joao Gilberto
3) "Jazz Samba" Stan Getz
4)"The Girl From Ipanema" Getz/Gilberto
5)"She Loves You" Gary McFarland
6)"Orange Skies" Love
7) "Manha De Carnaval" Getz Big Band/McFarland
8)"Scarlet Begonias" The Grateful Dead
9) "The Frog" Sergio Mendes and Brasil '66
10)"Me Fez Recorar" Herbie Mann
11) "The Look of Love" Dusty Springfield
12) "The Girl From Ipanema Antonio Carlos Jobim
13)"Only Trust Your Heart" Stan Getz With Astrud Gilberto
14)"Corcovado" Frank Sinatra
15)"Here Comes That Rainy Day" Stan Getz
16)"A Man and a Woman" Walter Wanderley
17)"Wave" Antonio Carlos Jobim
18)"Quiet Nights…." Oscar Peterson
19)"Sabia" Antonio Carlos Jobim
20)"So Nice…" Bebel Gilberto
21)"She's a Carioca" Antonio Carlos Jobim
22)"Minina Moca" Getz/Almeida
23)"Chega De Suadade" Antonio Carlos Jobim
<!- ------------------------------------>