Analogplanet's "Million Dollar Movie" OST Show Now Available For Streaming Here or on the WFDU.fm Website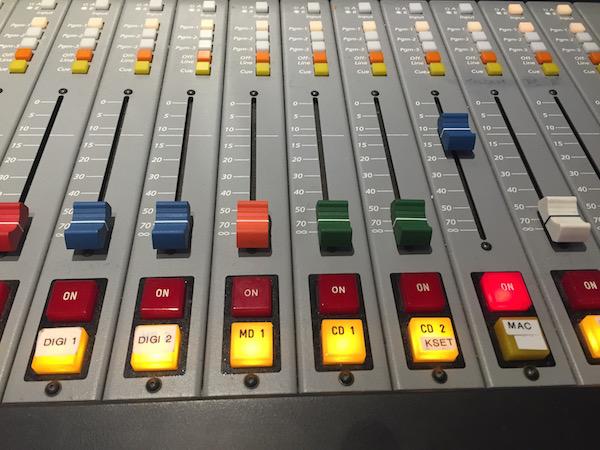 Today's radio show is all about original soundtrack albums. The wide ranging musical choices includes westerns, science fiction, Blaxploitation and film classics beginning with Max Steiner's "Gone With the Wind" produced as a suite by George Korngold, son of composer Eric Wolfgang Korngold.
The show opens with the familiar "Tara's Theme" from "Gone With the Wind" from one of the dozen or so spectacular sounding soundtrack suite recordings RCA released in the early 1970s with Charles Gerhardt conducting the National Philharmonic Orchestra. Decca Records' legendary engineer K.E. (Kenneth) Wilkinson recorded the sessions at famed Walthamstow Town Hall.
The show ends with "The Bride of Frankenstein", a selection from another record in the series, Sunset Boulevard, the Classic Film Scores of Franz Waxman. In between, the set ranges far and wide. I think you'll enjoy the show!
Here's the setlist:
Gone With the Wind
The Emerald Forest
Baby the Rain Must Fall
Lawrence of Arabia
The Great Escape
The Good, The Bad and The Ugly
How the West Was Won
The Magnificent 7
Missouri Breaks
Glory
Paris Texas
Touch of Evil
The Party
Beethoven's 9th (A Clockwork Orange)
7th Voyage of Sinbad
Bladerunner
TRON
Lt. Kije Suite (A Midsummer's Sex Comedy)
The Producers (Springtime For Hitler)
The Trip
Who's Afraid of Virginia Wolf?
Across 110th Street (Bobby Wommack)
The Thing With Two Heads (Jerry Butler)
The Bride of Frankenstein
(The show starts at about 2:30 seconds in. Sorry, haven't been able solve the glitch)
<!- ------------------------------------>